Now offering complete machining capabilities for complex high tolerance components
Farmington, CT - Connecticut Spring & Stamping (CSS), a manufacturer of precision parts for the medical, aerospace, firearms and defense industries worldwide, announces that it has expanded its machining capabilities to include multi-axis CNC Swiss machining, ideal for medical applications, including minimally invasive surgical instruments, as well as numerous aerospace and firearms applications.

In addition to combining machining disciplines, CSS has also developed a proprietary process that significantly increases processing speed for tubular machined parts.
The new multi-axis Swiss machining capabilities are a natural progression for CSS, which has been machining parts for more than ten years and maintains a staff of expert skilled machinists. The CNC Swiss machine, a bar-fed automatic lathe that uses single point tooling to produce intricate finished parts with virtually no requirements for grinding or other secondary operations, enables the company to process additional parts for customers in its controlled environment, within the same quality culture for which the company is well known.
"CSS now offers customers a complete family of machining capabilities for complex high tolerance components, which results in faster throughput, reduced costs, and higher quality parts," said Steve Dicke, CSS VP of Marketing.
As part of its move towards increasing machining capabilities, CSS has also greatly expanded its component assembly capabilities. With its ability to produce components efficiently and at lower cost, CSS is helping medical device customers increase their business while minimizing capital expenditures and limiting the need for labor force growth.
Featured Product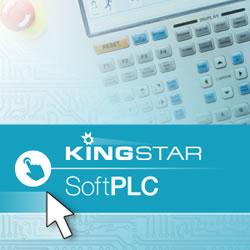 KINGSTAR Soft Motion is an open and standards-based, real-time software-only solution that streamlines motion control automation. Soft Motion runs directly on the 64-bit PC, uses the NIC card for I/O, and uses the powerful EtherCAT protocol to free you from the shackles of proprietary and costly hardware. With Soft Motion, motion control engineers can design, develop and integrate real-time PC-based machine controllers in a "plug-and-play" environment for consolidated, inexpensive and scalable motion control.