Bryan has more than 25 years of high tech product and software development expertise
Louisville, CO - February 26, 2104 - Boulder Imaging (BI) is pleased to announce that Bryan Burke has recently joined the BI team as Vice President of Engineering, overseeing product design, deployment and development. Bryan has more than 25 years of high tech product and software development expertise in the medical, automation and communications industries.

"We are thrilled to have Bryan joining the BI leadership team and look forward to his contributions," said Don Mills, BI President and Chief Operating Officer. "His extensive cross functional technical leadership background will be pivotal in guiding BI teams in systems integration, product realization, quality and regulatory compliance."
Bryan can be reached at 720-545-9992 or via email at BBurke@boulderimaging.com.
About Boulder Imaging
Boulder Imaging provides vision inspection solutions for precision applications and has been successfully providing clients with custom R&D-intensive solutions for challenging inspection requirements since 1995. Our proprietary technology has provided fast, reliable, flexible, and accurate machine vision and high-performance digital video recording systems for hundreds of customers, including Fortune 500 companies, military and government organizations. For the past 18 years, our solutions have enabled customers to optimize product quality, drive down manufacturing costs, and measurably improve efficiency. Visit us at www.BoulderImaging.com.
Featured Product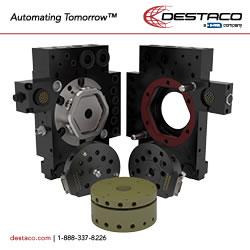 The Accelerate Collection is a range of products designed to help stamping press operators speed up their production lines with higher efficiencies. Working with our customers helped to bring innovative new products to the market, which in turn helps them produce more stamped parts per hour, while reducing moment forces and overall system wear and tear. Accelerate Collection products include Lightweight Tooling, Polyurethane Vacuum Cups, Sheet Metal Grippers, Plastic Proximity Switch Mounts, and new Digital Solutions.