Industry veteran is applying his years of traditional print expertise to the emerging 3D printing market.
FT. LAUDERDALE, Fla., Aug. 26, 2014 -- Today, Becoming3D announced its official launch as a 3D printing solutions provider. Becoming3D offers a full spectrum of 3D printing design-to-manufacturing solutions, and the startup aims to bring cost-effective 3D printing services to commercial businesses and home users.

Becoming3D's printing solutions are faster and more efficient than traditional 3D printing models, and their unique approach to additive manufacturing reduces waste, costs, and speeds the production cycle.
Unlike traditional 3D printing manufacturers, Becoming3D's comprehensive approach includes a lease program, training, supplies and servicing for businesses - critical elements that are normally not included in the purchase of high-end commercial grade 3D printers.
While 3D printing has been in use for more than 20 years, the technology has been cost-prohibitive for most home users and businesses, and has been limited to materials only suitable for prototyping. But now that's changing. Today 3D printers can print with a much wider range of materials, including plastics, metals, and ceramics. And these materials have more complex properties for manufacturing, such as greater tensile strength and higher heat tolerances.
"3D printing used to be out of reach for most businesses - but costs are coming down and materials technology has improved greatly. Now we're helping our customers speed the product development cycle building prototypes and directly manufacturing finished components through our 3D printing solutions and consulting services," said Becoming 3D co-founder Grant Sadowski.
The 3D printing industry is slated for exponential growth. According to global consulting firm Canalys, the 3D printing market will grow from $2.5B in 2013 to $16.2B by 2018. Sadowski is ready to help propel this growth.
"We're showing more and more businesses ways to leverage 3D printing to save money, time, and resources. Businesses like jewelers, medical device companies, and dentists to name a few," continued Sadowski. Becoming 3D's cost-effective solutions help reduce material wastes, and allows small businesses to bring costly and time consuming manufacturing in-house.
Becoming 3D's offerings include:
*Online retail sales of 3D printers for home users, hobbyists, and small businesses. Prices start around $2,000.
*Commercial 3D printing solutions that leverage the managed print services model Sadowski perfected in the 2D print space.
*Enterprise 3D printing consulting services for companies looking for expertise and education on 3D printing solutions.
Becoming 3D was co-founded by Grant Sadowski and longtime colleague Matt Craine. Sadowski has an extensive history of success in the world of traditional print management, and is also the co-founder of Ultra Laser Imaging and Mosaic Business Solutions, named one of the fastest growing companies in Florida for the past 3 years. Craine has more than 20 years of experience in the startup and technology world, developing innovative applications for Fortune 500 companies.
About Becoming 3D
Based in Fort Lauderdale, Florida Becoming 3D is a leading provider of 3D printing design-to-manufacturing solutions including 3D printers, print materials and supplies for both professionals and consumers. Their products and services replace and complement traditional operational methods and reduce the time and cost of designing new products by printing real pieces directly from digital input. Becoming 3D was co-founded in 2014 by printing industry veteran Grant Sadowski, a Hewlett Packard Managed Print Advanced Specialist.
Featured Product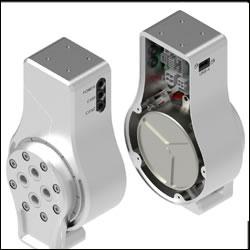 maxon launches the next generation of positioning controllers - the EPOS4. A high performance module with detachable pin headers and two different power ratings. With a connector board, the modules can be combined into a ready-to-install compact solution. Suitable for efficient and dynamic control of brushed and brushless DC motors with Hall sensors and encoders up to 750 W continuous power and 1500 W peak power. The modular concept also provides for a wide variety of expansion options with Ethernet-based interfaces, such as EtherCAT or absolute rotary encoders.