Mr. Gemma brings over 29 years of relevant industry experience to his new role at KUKA Robotics Corporation.
Shelby Township, MI -October 27, 2014 - KUKA Robotics Corporation announced today the appointment of Joseph A. Gemma Jr., as President and CEO of KUKA Robotics Corporation US. Mr. Gemma brings over 29 years of relevant industry experience to his new role at KUKA Robotics Corporation.

Mr. Gemma's appointment is part of an ongoing reorganization process within KUKA's Robotics group. Stuart Shepherd hands over his responsibility as a president and CEO of KUKA Robotics Corp to Mr Gemma, but continues to be involved with the company in his role as Vice President Sales - Americas as announced in March 2014.
"Leading the KUKA Robotics Corporation US organization has been a highlight in my career," said Mr. Shepherd. "We are delighted that Joe will join our management team and believe he will further enhance our regional capabilities to support KUKA Robotics' continued sales and earnings growth."
Mr. Gemma most recently held the role of CEO Stäubli Group - North & Central America. During his nearly three years in this role, the company significantly improved its market position and performance. He joined Stäubli in 1997 as a Sales Engineer, after successful roles in project coordination, applications and sales, with prestigious companies as Advanced Technology Systems, Inc., Crellin Technologies, Inc., and Corner & Lada, Inc.
Mr. Gemma has been very active and is also the 1st Vice Chair in the Robotic Industries Association ("RIA"), and is the RIA representative to the International Federation of Robotics.
"I'm pleased to take up my new role as President and CEO at KUKA Robotics, says Gemma. I look forward to working with the dedicated employees to further the company's market leadership and growth by bringing new levels of innovation, customer experience and value to the marketplace."
Featured Product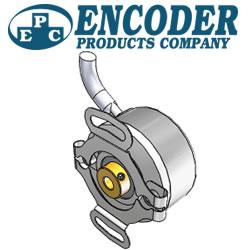 EPC is excited to announce our NEW online 3D Configurator. This new tool makes it even easier to configure EPC's products exactly how you need them for your application. The 3D Configurator interface is intuitive and works in any web browser for both desktop and mobile. It'll only take you a moment to learn your way around the program. Careful, though: it's so fun to play with, you may spend a whole afternoon on it!