CAD designers are invited to reproduce a 3D character, spaceship or other cult object related to a sci-fi movie
Saint-Romain, France; November 12, 2015 - Protolabs, a leading manufacturer for custom prototypes, is teaming up with TraceParts, a world-leading supplier of 3D digital content, to organize the ninth edition of a competition for CAD designers using the TracePartsOnline.net platform.

TraceParts Annual ContestThis year, competitors will need to express their creative streak on the theme of sci-fi movies! Using as many of the freely-available components on TracePartsOnline.net as possible, they will have to create their most beautiful design with the CAD software or image retouching program of their choice.
Entrants are free to reproduce a 3D character, location, machine or any other cult object related to a sci-fi movie.
Participants must submit their entries before December 18, 2015, to 3dcontest@traceparts.com. The file size must not exceed 1 MB.
All designs entered into the competition by participants will be judged by the TraceParts team and will be uploaded to the TraceParts.com website. The winner's name will be revealed on December 24, 2015.
The winner will receive the very latest Star Wars BB-8 Sphero Droid.Star Wars BB-8 Sphero Droid
All 3D files available on TracePartsOnline.net are compatible with the most popular native CAD applications, such as SOLIDWORKS, and T-FLEX.
Most neutral CAD formats are also supported, such as DWG, DXF, IGES, STEP, SAT, JT, STL and VRML, as well as many others, including STL, the standard CAD file format for 3D printing.
May the 3D force be with you!
About TraceParts
TraceParts is a world-leading digital engineering 3D content company, offering progressive business solutions through powerful web based products and services. TraceParts brings targeted and cost-effective market penetration to parts vendors, in all sectors of industry.
The TracePartsOnline.net CAD portal is freely available to millions of CAD users worldwide, with hundreds of supplier catalogs and 100 million CAD models and product datasheets suitable for the Design, Purchasing, Manufacturing and Maintenance processes. For more information about TraceParts, please visit www.traceparts.com
About Protolabs
Proto Labs is the world's fastest digital manufacturing source for custom prototypes and low-volume production parts. The technology-enabled company uses advanced 3D printing, CNC machining and injection moulding technologies to produce parts within days. The result is an unprecedented speed-to-market value for product designers and engineers worldwide. Visit protolabs.co.uk for more information.
Featured Product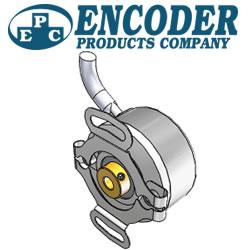 EPC is excited to announce our NEW online 3D Configurator. This new tool makes it even easier to configure EPC's products exactly how you need them for your application. The 3D Configurator interface is intuitive and works in any web browser for both desktop and mobile. It'll only take you a moment to learn your way around the program. Careful, though: it's so fun to play with, you may spend a whole afternoon on it!