High-End to Entry Level Range of Linear Motion Products Featured at Booth #4461
WHO: Bishop-Wisecarver Group (BWG) is a woman-owned family of WBENC-certified companies that works with manufacturers to engineer, manufacture and build linear and rotary motion solutions, custom complex assemblies and optimal embedded intelligence systems.

WHAT: BWG will showcase multiple product lines covering the diverse requirements and product specifications of its customers. From the entry-level user who needs a pre-packaged and low cost solution, to a high-end designer that pushes the limits on performance and capacity loads, BWG will feature a wide range of manufacturing automation solutions.
Newer products include the recently announced T-RACE line, as well as Extruded Profile Guides (EPG) and Signature Motion Linear Actuators.
WHEN: February 9-11, 2016
WHERE: ATX West, Anaheim Convention Center, Anaheim, Calif., Booth #4461
Featured Product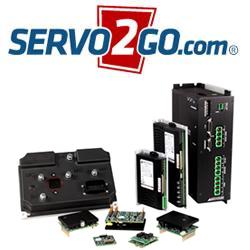 The PF/PFC series tin-can stepping motors are conventional magnet-driven rotary stepper motors with a permanent magnet in their rotor core. Rotating in proportion to the number of pulses sent to the motor, the stepper motor is frequency synchronized and can change speed depending on the frequency of the pulse signal.