Robot Can Pick and Sort Fruit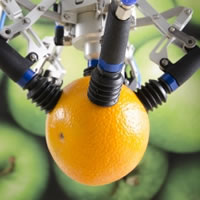 A robotics breakthrough by product design and development firm Cambridge Consultants is set to boost productivity across the food chain – from the field to the warehouse. It paves the way for robots to take on complex picking and sorting tasks involving irregular organic items – sorting fruit and vegetables, for example, or locating and removing specific weeds among crops in a field.
"Traditional robots struggle when it comes to adapting to deal with uncertainty," said Chris Roberts, head of industrial robotics at Cambridge Consultants. "Our innovative blend of existing technologies and novel signal processing techniques has resulted in a radical new system design that is poised to disrupt the industry."
Comments (0)
This post does not have any comments. Be the first to leave a comment below.
---
Post A Comment
You must be logged in before you can post a comment. Login now.
Featured Product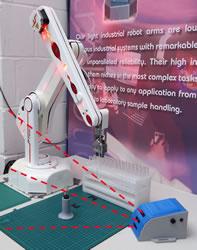 ST Robotics have decades of experience in industrial robots having sold hundreds of robots over the years. The company has 3 main models, R12, R17 and R19 all using a unique simple industrial technology that dramatically reduces costs resulting in the lowest priced industrial robots available. The same uncomplicated technology vastly improves reliability. ST backs this up with a 2 year warranty. Typical applications are routine testing, sample handling and also education. The software is a different paradigm from most robots. It is command based; you type a command and see immediate action. Programming is a building block approach, building confidence as you program in small 'mind-sized bytes'. ST offers free unlimited technical support.