Gecko-inspired technology for 'climbing' space robots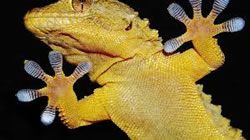 MIT researchers have designed a human-machine interface that allows an exoskeleton-wearing human operator to control the movements and balance of a bipedal robot.
The technology could allow robots to be deployed to a disaster site, where the robot would explore the area, guided by a human operator from a remote location.
"We'd eventually have someone wearing a full-body suit and goggles, so he can feel and see everything the robot does, and vice versa," said PhD student Joao Ramos of Massachusetts Institute of Technology's Department of Mechanical Engineering.
"We plan to have the robot walk as a quadruped, then stand up on two feet to do difficult manipulation tasks such as open a door or clear an obstacle," Ramos said. Cont'd...
Comments (0)
This post does not have any comments. Be the first to leave a comment below.
---
Post A Comment
You must be logged in before you can post a comment. Login now.
Featured Product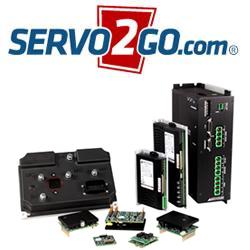 The PF/PFC series tin-can stepping motors are conventional magnet-driven rotary stepper motors with a permanent magnet in their rotor core. Rotating in proportion to the number of pulses sent to the motor, the stepper motor is frequency synchronized and can change speed depending on the frequency of the pulse signal.