Amazon's robotics group asked the FCC to test special wireless equipment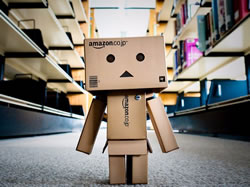 Jillian D'Onfro for Business Insider: Amazon is ramping up its robotics efforts and testing new technology that could make it safer to operate the fleet of robots toiling in its warehouses, according to recent FCC filings.
The FCC gave Amazon Robotics an expedited experimental license to test a "proximity sensing system" that the company hopes to deploy in fulfillment centers outside the U.S.
Amazon Robotics "seeks to evaluate radiolocation technology to be used in the operation of robotics in fulfillment centers outside the United States," the company said in the filing, the first such FCC filing by Amazon Robotics.
While Amazon stresses that the technology is strictly for internal use, and not something it intends to sell to "end users," the filing underscores the company's increasing investment and innovation in robotics, which has the potential to transform a broad swath of industrial and consumer markets. Cont'd...
Comments (0)
This post does not have any comments. Be the first to leave a comment below.
---
Post A Comment
You must be logged in before you can post a comment. Login now.
Featured Product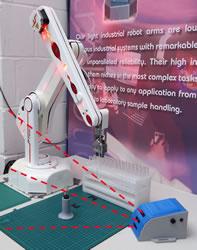 ST Robotics have decades of experience in industrial robots having sold hundreds of robots over the years. The company has 3 main models, R12, R17 and R19 all using a unique simple industrial technology that dramatically reduces costs resulting in the lowest priced industrial robots available. The same uncomplicated technology vastly improves reliability. ST backs this up with a 2 year warranty. Typical applications are routine testing, sample handling and also education. The software is a different paradigm from most robots. It is command based; you type a command and see immediate action. Programming is a building block approach, building confidence as you program in small 'mind-sized bytes'. ST offers free unlimited technical support.