Segway announcement from CES:
A Segway that sees the world and a robot that gives you a ride. Segway Robot can navigate and follow, and he is extendable with many exciting possibilities. The future is interesting...
... We target to start shipping Segway Robot Developer Edition in early Q3 2016. It will come with a full SDK. Whether you are creating for yourself or are interested in developing new skills and content, the SDK is for you. With the purchase of the Segway Robot Developer Edition, you will be enrolled in the Segway Robot Developer Program and have direct access to support and advice from our team... (more details)
Records 1 to 1 of 1
Featured Product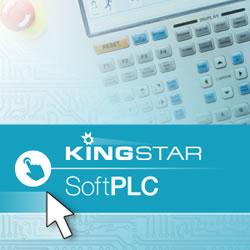 KINGSTAR Soft Motion is an open and standards-based, real-time software-only solution that streamlines motion control automation. Soft Motion runs directly on the 64-bit PC, uses the NIC card for I/O, and uses the powerful EtherCAT protocol to free you from the shackles of proprietary and costly hardware. With Soft Motion, motion control engineers can design, develop and integrate real-time PC-based machine controllers in a "plug-and-play" environment for consolidated, inexpensive and scalable motion control.