From New York Times:
It seemed like the perfect night life accessory for the South Beach set — an automated robotic parking garage where trendy clubgoers could park their Porsches with a futuristic touch of a button.
Forget hiding your GPS and favorite Fendi sunglasses from a valet who might ding your new alloy wheels; this garage would park cars itself.
Instead, malfunctions lasted for hours. Cars were smashed, and faulty machinery fell several stories to the ground. Sometimes vehicles were stuck for so long that garage operators had to pay for customers' taxis... (full story)
Records 1 to 1 of 1
Featured Product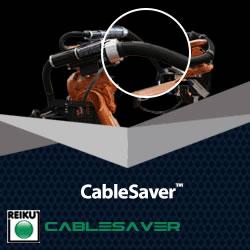 REIKU's patented Cable Saver™ and component solutions can be designed or adapted to be installed on any Robot. Robotic system components are available in 7 different sizes simply visit www.reikuna.com and use our convenient online size calculator to determine which size of REIKU components your application needs.