Trend Micro recently released the first in-depth, hands-on research that demonstrates the extent to which industrial robots can be compromised.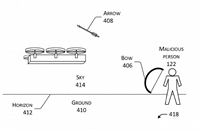 Alan Boyle for GeekWire: If there are any Robin Hoods out there who are thinking about shooting down drones while they're making deliveries, Amazon has a patented plan to stop you. The patent, filed in 2014 but published just last week, lays out countermeasures for potential threats ranging from computer hacking to lightning flashes to bows and arrows. If nothing else, the 33-page application illustrates how many things could possibly go wrong with an autonomous navigation system for unmanned aerial vehicles, or UAVs. The "compromise system" that Amazon's engineers propose relies on an array of sensors to orient the drone based on the sun's position in the sky, if need be. That's in case the drone gets confused by, say, lightning or a muzzle flash. Cont'd.. .
Records 1 to 2 of 2
Featured Product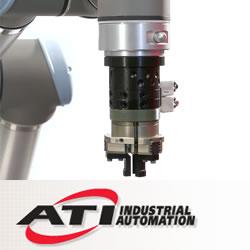 The ATI Robotic Tool Changer provides the flexibility to automatically change end-effectors or other peripheral tooling. These tool changers are designed to function reliably for millions of cycles at rated load while maintaining extremely high repeatability. For this reason, the ATI Tool Changer has become the number-one tool changer of choice around the world. ATI Tool Changer models cover a wide range of applications, from very small payloads to heavy payload applications requiring significantly large moment capacity.