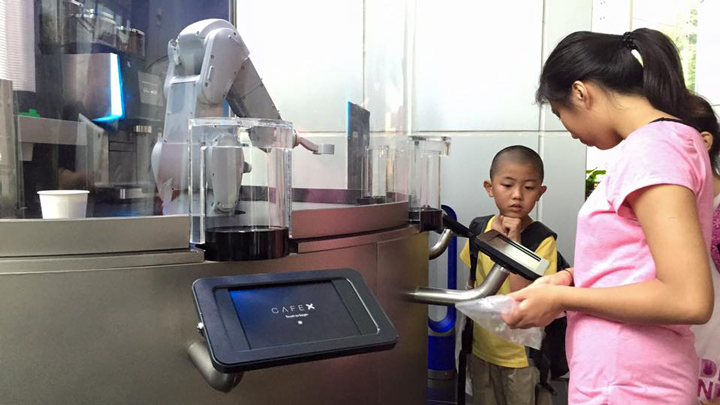 From LAUNCH Festival 2016: CafeX unveils fully automated robotic cafe at Launch Festival; companion iOS & Android app will allow users to order drinks prior to arrival; works w/ local coffee growers in ea mkt; cafe is ~60 sq ft & is open 24 hrs/day.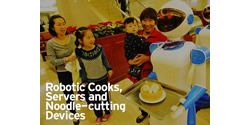 In many places in China and Japan - and now in Southern California - Chinese cooking, serving and noodle-cutting robots are entertaining customers and helping out in the kitchen.
Records 1 to 2 of 2
Featured Product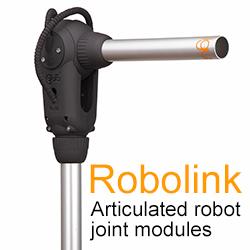 Robolink: Articulated joint modules for robots. igus® now offers a lightweight, maintenance- and corrosion-free range of robot joints for humanoid systems or other automated applications. The carbon-fiber plastic joints can rotate and oscillate freely via four wire ropes. No more expensive milling, cutting or DIY systems. Moving mass is reduced to a minimum. The actuators (engines, pneumatics and hydraulics) and the control module (DP, PC) are kept separate. Contact igus® for more information and free samples.