The RENCO encoders' slim and lightweight design allows motor designers more flexibility, especially in these applications where space and weight is critical.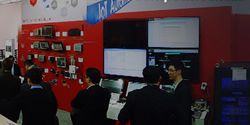 Facing challenges of labor shortages and aging labor forces, Taiwan's Ministry of Economic Affairs is implementing "Productivity 4.0" to stimulate economic growth and upgrade industries.
Records 1 to 2 of 2
Featured Product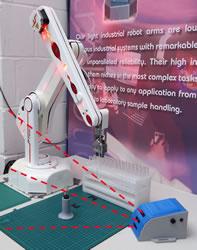 ST Robotics have decades of experience in industrial robots having sold hundreds of robots over the years. The company has 3 main models, R12, R17 and R19 all using a unique simple industrial technology that dramatically reduces costs resulting in the lowest priced industrial robots available. The same uncomplicated technology vastly improves reliability. ST backs this up with a 2 year warranty. Typical applications are routine testing, sample handling and also education. The software is a different paradigm from most robots. It is command based; you type a command and see immediate action. Programming is a building block approach, building confidence as you program in small 'mind-sized bytes'. ST offers free unlimited technical support.