From 7Bot's Kickstarter campaign:
In 2014, two of us co-founded project uArm with other two makers. There we received a lot of feedback from our Angel backers:
More axis for more powerful applications, and more controlling dimensions (force control, speed control and flexible-joint).
More rugged material rather than Acrylic, muscular servos hardly to be burned out.
More intelligent API. Better inverse kinematics and path planning algorithms to make the movement more precise and smooth.
More accessories and various of end-effectors.
Our custom servos with precise position feedback allow you to quickly set it up and operate in teaching mode without any codes. In this mode, you can simply drag each joint of the robot to a serious of desired way points. The movements will be recorded, and could be replayed in an optimized path.
A multi-platform supported 3D visualization application will be provided for you to manipulate the 7Bot Arm intuitively. With our 3D visualization application, you can easily set and read the position of each joint separately with real-time graphic interface.
If you have two 7Bot Arms, you can build this amazing Humanoid robot -7Bot Arm Dual: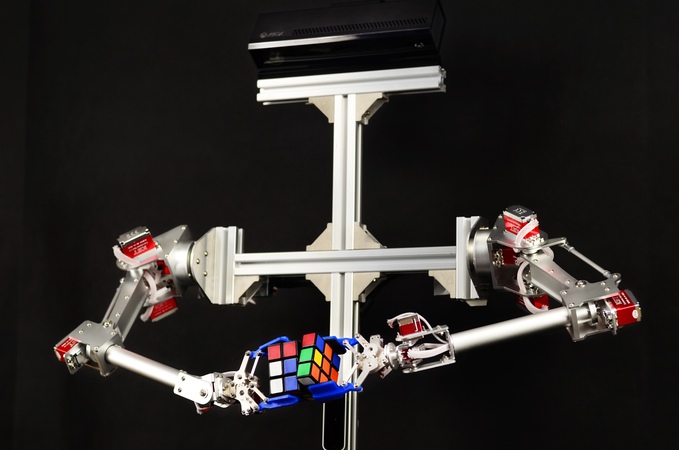 Estimated shipping date is January 2015... (7Bot's Kickstarter campaign)
Records 1 to 1 of 1
Featured Product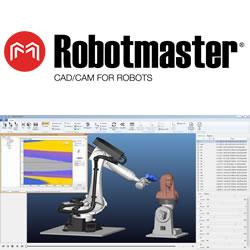 Robotmaster V6 provides a unique integration of user control, speed and flexibility to Robotmaster's renowned automation and optimization tools. The new and intuitive V6 interface elevates Robotmaster to an unprecedented standard of user experience by giving robot programmers a coherent and dynamic tool that radically saves time and money.