Initial Complete Trailer-Mounted System and Six Aerostats Delivered
KENNEDY SPACE CENTER, FL -- 04/16/13 -- World Surveillance Group Inc. (OTCQB: WSGI), a developer of lighter-than-air aerostats and unmanned aerial systems, announced today that its wholly owned subsidiary, Lighter Than Air Systems Corp. ("LTAS"), has provided the initial trailer-mounted aerostat launcher system and six aerostats to BAE Systems to support the U.S. Army Space and Missile Defense Command ("SMDC"). The LTAS self contained, compact, trailer-mounted aerostat launcher system and aerostats have been delivered and are undergoing testing and evaluation for various mission profiles to support and enhance critical communications for the Army. Utilizing the LTAS aerostats, the SMDC is able to extend encrypted communications up to approximately 20 miles using standard battlefield radios. LTAS expects to deliver the second aerostat launcher system to BAE Systems in the second quarter 2013.

The LTAS aerostat launcher systems are custom designed, engineered and manufactured to provide rapid communications and intelligence, surveillance, and reconnaissance ("ISR") capabilities for government and commercial applications. The LTAS aerostat launcher systems are proprietary, in-house designed, turn-key systems that are self contained and mounted to a compact trailer for use with various military vehicles. The LTAS aerostat systems include fixed and remote controls, custom software and electronics, and self contained helium storage with rapid inflation and deflation systems for simplified user operation.
The LTAS aerostat launcher systems are engineered to provide significant benefits over competing systems, including reduced maintenance and overall operation costs, smaller footprint for operations, reduced operators required to manage the aerostat, decreased time for inflation/deflation, faster launch and recovery, and a simplified process.
WSGI President and CEO, Glenn D. Estrella, stated, "We are excited by this opportunity to provide our systems and aerostats to customers who can witness their effectiveness at providing critical communications solutions to support the Army. We are committed to continually improving our products to meet the stated needs of our customers so as to deliver proven turn-key solutions that provide the customer's desired results. We intend to continue to execute on our business plan as we pursue a leadership position in the compact, tactical aerostat market."
For additional information about WSGI, please visit www.wsgi.com.
About World Surveillance Group Inc.
World Surveillance Group Inc. (OTCQB: WSGI) designs, develops, markets and sells autonomous, lighter-than-air advanced aerostats and UAS capable of carrying payloads that provide persistent intelligence, surveillance and reconnaissance ("ISR"), security and/or wireless communications solutions at low and mid altitudes. WSGI's aerial assets are designed for integration with electronics systems and other high technology payloads for use by government-related and commercial entities that require real-time ISR or communications support for military, homeland defense, border control, drug interdiction, natural disaster relief, maritime and environmental missions. For more information regarding WSGI, please visit www.wsgi.com, or view our reports and filings with the Securities and Exchange Commission on http://www.sec.gov.
About Lighter Than Air Systems Corp.
Lighter Than Air Systems Corp. (LTAS), a wholly owned subsidiary of World Surveillance Group Inc., provides critical aerial and land-based surveillance and communications solutions to government and commercial customers. LTAS systems are designed and developed in-house utilizing proprietary technologies and processes that result in compact, rapidly deployable aerostat solutions and mast-based systems. The LTAS systems have been proven to fulfill critical requirements of the military and law enforcement in the U.S. and internationally.
Featured Product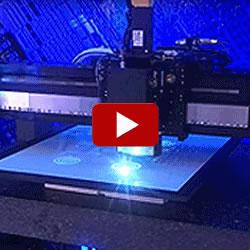 Hexapod micro-motion robots are based on very flexible concept that can easily solve complex motion and alignment problems in fields including Optics, Photonics, Precision Automation, Automotive, and Medical Engineering.