Unmanned & Other Topics - Articles, Stories & Interviews
Unmanned & Other Topics - Featured Stories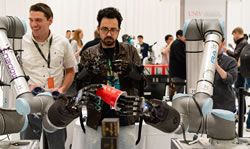 The exhibit will be divided into several scenario-based themes, each demonstrating a distinctive way to implement the technology. There will be scenarios for the use of robots in a kitchen, school, fish market, living room, laboratory and skill sharing.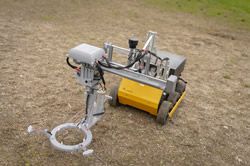 Student teams are developing an autonomous rover and payload-deploying drone to find and safely destroy hidden munitions that kill or maim as many as 20,000 people around the world each year.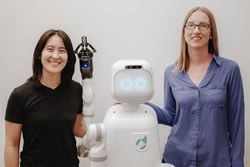 Backed by True Ventures and Ubiquity Ventures, the Austin-based robotics company is announcing its first full-time hospital customer implementing the robot full-time
Unmanned & Other Topics - News Headlines
The two packs provide a complete LoRaWAN® development chain including gateway and end-node boards, firmware, and tools, leveraging ST's convenient and proven STM32* Nucleo evaluation boards.
The Quadrocopter ROBi by manufacturer U-ROB was developed for demanding applications in buildings.
200 + Exhibitors and 2,500+ drone professionals will come together Oct 28-30, 2019 in Las Vegas
Unmanned & Other Topics - Featured Product
Gavop - Data-Driven Insurance News & Analysis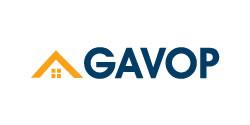 Gavop provides in depth research on housing, real estate and insurance topics.
Unmanned & Other Topics - Featured Company
There are no companies to display at this time.