Unmanned & Other Topics - Articles, Stories & Interviews
Unmanned & Other Topics - Featured Stories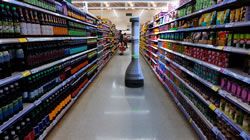 SmartSight™ with EMA50 mobile automation system delivers retail industry's first subscription-based robotic solution that turns data into corrective actions to drive better store performance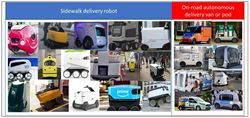 Last mile delivery is the most expensive part of the delivery chain, often representing more than 50% of the overall cost. This is mainly because it is the least productive and automated step. As such, many are seeking to bring automation into the last mile.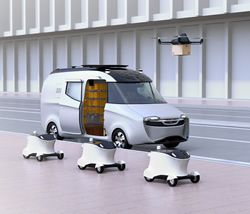 The development of robotic technology and artificial intelligence (AI) is increasing at a rapid pace. Where once, robots were experimental lab-based creations that were a little shaky on their feet. They are now ready to come into our home to 'help' us with our lives.
Unmanned & Other Topics - News Headlines
CINCINNATI, OHIO USA (January 21, 2020) - Remke Industries, a manufacturer of electrical connectors, has partnered with TraceParts to publish its 3D product catalog. With one of the largest and most diverse lines of cable connectors and cord grips (literally thousands of electrical connectors to choose from), Remke has been focused on manufacturing top-quality electrical connectors, all made in the USA, since 1963.
hIOTron introduces a guide on how to solve the complexities of Industrial IoT which will improve productivity and reduced operational costs.
Capstera (https://www.capstera.com/) announces the launch of a business architecture toolkit comprising of a set of models, templates, and deliverables to jumpstart enterprise business architecture.
Unmanned & Other Topics - Featured Product
Gavop - Data-Driven Insurance News & Analysis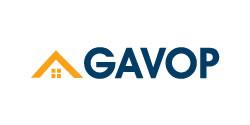 Gavop provides in depth research on housing, real estate and insurance topics.
Unmanned & Other Topics - Featured Company
There are no companies to display at this time.