November 19-20 at the Anaheim Convention Center
See Softing and OLDI products featuring OPC UA Server Modules and the WireXpert Cable Certifier November 19-20 at the Anaheim Convention Center as part of Rockwell Automation Fair 2014.

We will be showing multiple approaches for data transfer.
· tManager "Configure & Go" dedicated data transfer module
· OPC UA Server modules for both ControlLogix and CompactLogix
· SAM, (Special Application Module) a computing module for custom programming
· We will introduce the WireXpert Cable Certifier and have hands-on demonstrations.
In addition to booth 238, we will have a Technical Session T27, Data Exchange Approaches for ControlLogix Controllers each day at 1PM in Room 210B.
In May 2014 Softing AG acquired Online Development Inc. (OLDI). OLDI continues as an Original Design Manufacturer (ODM) providing products for leading automation firms such as Rockwell Automation, as has been done for the last 25 years under the leadership Ron Monday as CEO.
In the US, Canada and Mexico, OLDI-branded products will be sold by Softing through the Rockwell Automation channel. This includes the ControlLogix modules eATM-tManager; OPC UA Server, cATMs and SAMs as well as PCI and PCI Express cards for ControlNet and EtherNet/IP.
To better serve customers, Softing has reorganized in North America. Todd Parker, President of Softing North America reports into Wolfgang Trier, CEO of Softing AG. Reporting to Todd are Jeff Besola, Senior Vice-President of Sales & Support and Mark Knebusch, Vice-President of Marketing.
Softing operations in North America will be headquartered in Knoxville, TN.
About Softing AG
Softing is a leading global provider of products for Industrial Automation and for Automotive Electronics. For over 30 years, Softing Industrial Automation has provided innovative hardware and software products together with comprehensive integration services for fieldbus technology, Industrial Ethernet, and OPC. For more information visit http://company.softing.com/en/
About Online Development Inc. (OLDI)
Founded in 1989, Online Development Inc. (OLDI) is an original design manufacturer (ODM) that designs and manufactures factory automation products to help customers simplify data transfer, control and communications tasks. OLDI is headquartered in Knoxville, Tennessee. For more information visit www.oldi.com/odm.
Featured Product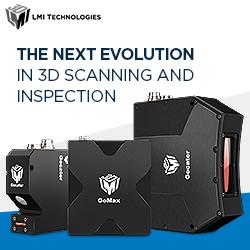 Every robot needs eyes to see, think, and do. Gocator® 3D smart sensors add powerful vision-guidance and inspection capability to industrial robots. You can use these sensors in a wide variety of factory automation applications. Pair them with scara, delta, and collaborative robots to create complete robotic solutions that deliver high-performance 3D results in vision-guidance, quality control inspection, and automated assembly with smart pick-and-place. Make your robot FactorySmart® with Gocator 3D smart sensors.