Responsible for upstream innovation in materials & manufacturing at adidas. Gerd held several roles within adidas AG. As Global Head of Engineering he was responsible for engineering, simulation and building a global R&D network. In his position as Senior Innovation Director he led Performance Footwear Innovation including key categories like Running, BBall and Outdoor.
What are you most looking forward to at AMPA14?
I am very much looking forward to an inspiring and open information exchange amongst creative minds that share the passion for disruptive innovation in manufacturing.
Why did you choose to speak at the congress?
At the moment there is a strong focus on the topic of 3D printing, with discussions around the capabilities and endless opportunities this process could offer. Rightfully so, a lot of effort is being put into marketing campaigns across brands to fuel this hype and benefit from it.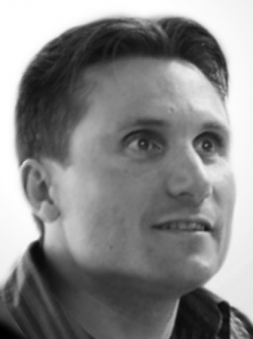 Although there have been significant advances and developments over the last years, there are still numerous limitations and open questions which are restricting the large-scale implementation of 3D printing and commercial success.
I would like to share a realistic view of an OEM (original equipment manufacturer) in the sporting goods industry and help to drive research and development in this area in the right direction. Ultimately, this would benefit anyone aiming to use additive manufacturing in their industry.
In your opinion, what are the main benefits of 3D printing over traditional manufacturing methods when developing sportswear?
Things started with Rapid Prototyping, which has been widely adopted in our industry in the product development process. The advancements of this process into a mature manufacturing technology will now enable us to access new functionalities, new designs and completely new products. Compared to existing manufacturing methods, this will also have a significant impact on waste reduction as well as on product development timelines.
Additionally, there will be business cases based on individual, customized products that perfectly match our consumers' requirements, as well as a new level of mass customization, which will democratize the availability of customized sporting goods, from the top athlete to the everyday athlete. I am also sure that in the future the time-to-market of products will be weeks, if not days – instead of months. In addition to speed, localized product creation will enable us to deliver a completely new shopping experience and customer relationship, as for instance via in-store manufacturing right in front of our consumers.
We should focus beyond products. For larger lot sizes, the manufacturing of additively manufactured toolings (which then serve the product creation of complex injection molded parts, for example) is another area where we clearly see benefits over traditional manufacturing methods.
Your keynote presentation focuses on scalability and the commercial reality and timeframe for scalable technologies and processes – why is this topic important to you?
Existing manufacturing processes are mature and very suitable for large-volume production. Additively manufactured products are currently not performing to the same requirements and, even when considering small- scale production, there are still numerous unknowns to overcome to manufacture high-performance products.
Looking at the commercial reality, we first need to ensure that mechanical properties of materials are suitable to perform in the highly dynamic loading scenarios we can find in sporting goods. Currently, the lower mechanical performance and durability of additively manufactured components are preventing large-scale implementation in performance products.
During the use of sporting goods, the boundary conditions and peak loads can be challenging to predict. We need to ensure that our customers can trust our products 100% to perform as required.
High-performance materials and consistent process quality assurance are key to gain and keep consumer trust. This applies also to additively manufactured components.
In addition, laser-sintered products typically suffer from a porous, inhomogeneous and rough surface quality as well as limitations in available colors. Typically, further component refinements have to be done via post processes, in order to create the required haptic and high-surface finishes. These post processes add further cost, so ideally automated post-processing solutions or integrated processes need to be considered when producing components.
The combination of these factors plus much higher material prices per product currently makes this technology difficult to scale. However, with targeted research programs, we see that serious commercial applications of additive manufacturing in sporting goods can be possible in the future.
How has the introduction of additive technologies affected the design approach for products? For which products is adidas looking to or using additive manufacturing?
Designing additively manufactured products will require a complete paradigm shift. Designers and engineers are no longer restricted by geometrical constraints. Restrictions shift into other areas, e.g. color, surface quality, haptics or performance, bringing different challenges for the designers such as how to fully embrace and exploit this new freedom. Additively manufactured products will only be successful if they can build on their advantages over traditionally manufactured products, and these advantages need to be translated into product design.
Besides this, we see the increased need for software solutions to support the highly complex geometry creation of components manufactured by additive processes. Traditional CAD systems are not designed to create these geometries and can only partially be of use. Lattice structures, organic, algorithm-driven design elements, smart support structures or fully functional single components have design requirements that are completely different to what is available nowadays.
Could you give me your thoughts on the potential commercial benefits of 3D printing to manufacturers?
Currently, additive manufacturing technologies are in their infancy and not suitable for commercial purposes within our industry. Once we have improved materials, overcome limitations in quality and performance consistency, part finishing as well as cost aspects, the future is open to imagination. The advantages of additive manufacturing will leverage new opportunities and business models that are not possible at this current point in time. Increased flexibility and the future consumer's demand for individuality and customization will drive this change and make involvement in this technology paramount for anyone in our industry.
AMPA14 - AUGUST 27-28, 2014 | NEW YORK CITY
The Additive Manufacturing Production Application Initiative 2014 (AMPA14) is set to make a difference in the adoption or expansion of additive manufacturing as a cost-effective production process. The industry needs realistic approaches to these issues, as well as opportunities to establish real dialogue across the value chain. Enough has been said about what could or should happen - now it's time to make it happen.
The content & opinions in this article are the author's and do not necessarily represent the views of RoboticsTomorrow
---
Comments (0)
This post does not have any comments. Be the first to leave a comment below.
---
Post A Comment
You must be logged in before you can post a comment. Login now.
Featured Product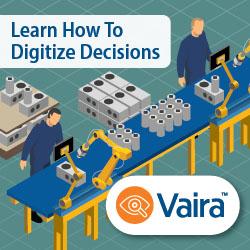 Pleora's Visual Inspection System helps operators detect errors and defects for unique component types, assembly steps, and custom low-run products where automated optical inspection (AOI) is too complex and expensive. The system helps DICA Electronics: Avoid costly, errors as a result of detecting errors at different phases in production, Speed time in detecting the root cause of the in-field errors with Tracking & Reporting apps for traceability, Maintain consistency in training new employees on requirements or with staff any time a new product is added, Easily train the system using 'good product' images for multiple product lines with no programming skills required, Reduce subjective decision-making, especially over a long shift, reducing error-escapes.