Once we remove the human-machine interface – in other words, take away pedals and the steering wheel – we shift liability to an outside-operator, much like with driverless public transport systems.
Thinking Ahead: An interview with "The Mobility Revolution" author Lukas Neckermann
Contributed by | Driverless Technology Conference and Exhibition (DTCE'15)
Charles Maxwell Ltd. the organisers of the Driverless Technology Conference and Exhibition sat down with Lukas Neckermann author of the book "The Mobility Revolution" and interviewed him about the challenges facing the automotive industry and insurance providers and the action needed for sustainable self-driving car development.
Lukas, what exactly are the issues surrounding self-driving vehicles?
It depends very much on the level of autonomous control we are talking about. As long as there is a driver that has the ability to take control - whether or not the car is actually doing the driving – then the liability is clearly with that person. Today's driver will have no recourse in shifting liability to the car in case of an accident, even if dynamic driver assistance systems have made coasting along the highway, coffee cup in hand and eyes on the smartphone into a dependable and safe option.
Once we remove the human-machine interface – in other words, take away pedals and the steering wheel – we shift liability to an outside-operator, much like with driverless public transport systems. Liability insurance policies will be built around the premise of a duty-of-care toward both passengers and other road-users. Either shared-use or fleet-operator models will certainly contain explicit provisions on maintenance and enforcement of appropriate dispatch controls.
How is the insurance industry responding to developments in autonomous transport?
Insurance companies are already beginning to gather the significant data in order to develop and price policies for shared, autonomous transport. It will take a while, and a few accidents, before they get it right, but I'm rather confident that building an autonomous fleet insurance policy to match the offering won't be our biggest hurdle. There are enough competitors in this fragmented market for a solution to emerge, although it will likely not come from the biggest players.
Are there significant benefits to the insurance industry?
Financially, frankly no. Car insurance premiums make up a sizable part of most non-life insurance companies' revenues – which in turn allows for great amounts of both employment and investment. The premiums are based on an expected level of accidents – remove those accidents out of the equation, and you'll see premiums, employment and investment drop. As a result there is a sort of "leading edge is the bleeding edge" phenomenon, whereby no one provider is in a rush down the hill.
On the other hand, there's no reason to believe that current, marginal profitability levels cannot be sustained, as this is just a function of accuracy in pricing – in other words a function of data. There is huge potential now for insurance companies to begin to learn from the data that they have and are able to gather, and in collaborating with automotive and non-automotive providers in the autonomous vehicle space.
Is there enough being done by the automotive industry to reach the end goal of the delivery of autonomous technology to the consumer?
Most companies within the automotive industry are having to play catch-up to powerful and more nimble disruptors such as Google and Uber, who have recognized that the consumer is not necessarily looking for a car, but to get from Point A to Point B in a safe, efficient and speedy manner.
Let's bear in mind that the likes of BMW, Daimler, Renault, GM and Ford are bound by a certain social and economic imperative to perpetuate the cash-cow "automobile", which justifies and pays for manufacturing capacity and millions of automotive employees. For example, in Germany the automobile industry accounts for one-fifth of total industry revenue and fully one-third of R&D expenditure. While shifting the business model from building cars to offering mobility is high on the agenda of the industry, they need to take their shareholders, employees, and traditional customers along for the ride as well.
With this in mind, I applaud those manufacturers that have made firm commitments to eliminating vehicle deaths within the next 5-10 years, which is the single greatest potential social benefit that can be achieved from autonomous vehicle technology.
How is the automotive industry responding as a community with key stakeholders to address high level issues that include changes to international law, legal liability and ethical considerations globally?
The wheels are in motion politically and economically. Laws that are a half-century old are being frantically rewritten in countries all around the world, and companies across both automotive and IT are beginning to collaborate for greater speed in rolling out autonomous vehicle technology.
I believe a lot more can be done in educating a wider population about the benefits and impact of the Mobility Revolution, however. There is still an unjustified but prevalent attitude that "no robot will ever be able to drive as well as me". Leaving aside the sheer joy of driving on occasions where conditions and time allow it, there is a lot to be gained in the way of safety and efficiency, by leaving the hum-drum, boring act of maneuvering through daily traffic to a machine. By creating and promoting the opportunity to experience the new world of mobility, both companies and governments can shift the mindset.
Lastly, I'm a bit concerned that many other industries may not yet have woken up to the opportunity of driverless vehicles. The impact extends well beyond the automotive, technology and insurance industries and into real-estate, city-planning, public transportation and many more. Just as with the Internet Revolution, it's a fundamental shift for our working and social lives. Virtually every industry will be impacted.
Lukas will be moderating a session at the Driverless Technology Conference and Exhibition which is taking place at the ILEC Conference Centre, London on 23rd November 2015.
Please click here to view the programme:
http://www.driverlesstechevent.com/#!contact/c22x9
The content & opinions in this article are the author's and do not necessarily represent the views of RoboticsTomorrow
---
Comments (0)
This post does not have any comments. Be the first to leave a comment below.
---
Post A Comment
You must be logged in before you can post a comment. Login now.
Featured Product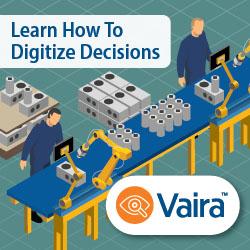 Pleora's Visual Inspection System helps operators detect errors and defects for unique component types, assembly steps, and custom low-run products where automated optical inspection (AOI) is too complex and expensive. The system helps DICA Electronics: Avoid costly, errors as a result of detecting errors at different phases in production, Speed time in detecting the root cause of the in-field errors with Tracking & Reporting apps for traceability, Maintain consistency in training new employees on requirements or with staff any time a new product is added, Easily train the system using 'good product' images for multiple product lines with no programming skills required, Reduce subjective decision-making, especially over a long shift, reducing error-escapes.