DroneOS is a new hardware/software commercial standard for reliably managing drones. The combined ground/air solution is a fully integrated, one stop shop for managing all prosumer and enterprise grade drones.
DroneOS - Drone Management Software
Nelson Paez | DreamHammer
What are the objectives of DroneOS?
DroneOS is the new hardware/software commercial standard for reliably managing drones. The combined ground/air solution is a fully integrated, one stop shop for managing all prosumer and enterprise grade drones.
Why is DreamHammer expanding now from drone management software to an all-in-one system offering?
DreamHammer drone management software is sold in the Aerospace and Defense market because that industry is extremely mature and already has reliable hardware for unmanned systems. The commercial markets do not have the maturity and thus DreamHammer had to develop a hardware platform to match the power of the software.
Can you discuss the key features of DroneOS for enterprise-grade drones, including the edge computing capability?
DroneOS has two primary functions. First, it's a flight management platform that allows Drones to reliably fly in the national airspace. For enterprise customers this is a critical part of their risk management strategy. The second function is to act as a "powerful computer in the sky," to allow third party developers to build applications that allow the drone to process data while in flight.
What are some of the applications for the new software and what value does it bring compared to current product offerings?
The new software is aligned to both commercial applications as well as the restrictions of operating commercially in the national airspace for unmanned vehicles. DreamHammer's current offering manages systems at 40,000 feet vs. the new product offering that manages systems at 500 feet. The new software is sleek, fast and application-focused to allow for multitudes of data processing and sharing connections, as opposed to the current offering that is more focused on managing larger vehicles for beyond line of sight operations.
Where and when will DroneOS be available?
DroneOS is available now to limited customers. Release will happen in 2016.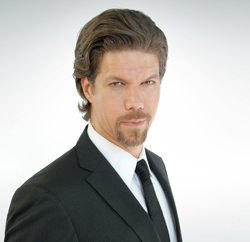 About Nelson Paez
A native of Los Angeles, Nelson Paez has been the chief executive officer of DreamHammer since its founding in 2000. He provides visionary, strategic and tactical leadership for DreamHammer with the goal of being the global leader for intelligent control software. Mr. Paez builds strategic customer/partner/investor relationships worldwide and oversees corporate administration, product development, marketing and sales for the company.
Mr. Paez's passion for science and technology began at an early age when he taught himself how to program computers in 1983 at the age of 10 and later studied sciences at California State University, Los Angeles at the age of 13. Mr. Paez moved on to Business Economics at University of California, Los Angeles to learn how to utilize science and technology to create successful businesses using tech giants like Bill Gates and Larry Ellison as his model. He attempted a few high tech startup businesses out of college, but was unable to raise the necessary capital so he began his career as a Defense contractor and within a year was hired by the Defense Logistics Agency in 1997 as a GS-12 computer engineer (ADP). In this position, Mr. Paez architected global information technology and security systems for the enterprise-wide unification and automation of the Agency's back-office capabilities.
An entrepreneur by nature, Mr. Paez left the Government after three years to bootstrap DreamHammer and started providing global identity management systems and IT security consulting to Fortune 500 companies such as Blue Cross of California, Lockheed Martin and Best Buy. In 2004, DreamHammer transitioned from commercial to military customers. By 2008, DreamHammer had a contract backlog of $70 million and netted 15% on annual revenue of $9.9 million. At the end of 2008 with talk of in-sourcing jobs and military budget cuts, Mr. Paez pondered new opportunities. He consulted with Industry, Congressional, DoD and Intelligence leaders about their biggest challenges – and responded with a universal unmanned control product called Ballista. As a commercial off-the-shelf product, Ballista is quickly being recognized as the world's most advanced unmanned systems software and is currently being used by the U.S. Government and key drone makers.
The content & opinions in this article are the author's and do not necessarily represent the views of RoboticsTomorrow
---
Comments (0)
This post does not have any comments. Be the first to leave a comment below.
---
Post A Comment
You must be logged in before you can post a comment. Login now.
Featured Product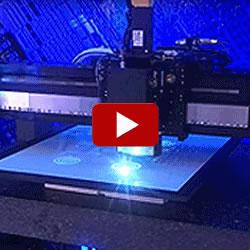 Hexapod micro-motion robots are based on a very flexible concept that can easily solve complex motion and alignment problems in fields including Optics, Photonics, Precision Automation, Automotive, and Medical Engineering.