We believe that RPA will be a game changer and that automating repeatable, simple tasks will free up employees to do higher-value work.
Robotic Process Automation (RPA)
Tanvir Khan | Dell Business Process Outsourcing
What is RPA and how does it work?
Robotic Process Automation (RPA) is being touted as the next big IT revolution that will take cost out of business by allowing enterprises to automate many tasks, such as claims processing or credit analysis. Robotics Process Automation (RPA) is the use of software agents or "robots" that are programmed to perform repeatable, rules-based tasks in business processes. RPA and related solutions are designed to help organizations increase speed and accuracy by automating repeatable processes. Increasing straight-through processing and decreasing manually processed exceptions helps organizations reduce human effort. Not only does automation help businesses reduce costs by automating business transactions, it can also reduce human error and increase quality of service rendered.
At Dell Services, we use self-learning, self-healing, man-machine, interaction-based tools for robotic process automation. The process of breaking down and reconstructing processes to redefine tasks is still fairly complex in the background; however, the overall user experience is kept to a very simple level to enable quick automation adoption. Today's machines can perform tasks with very little human oversight.
We believe that RPA will be a game changer and that automating repeatable, simple tasks will free up employees to do higher-value work.
Dell helps customers find the right combination of human involvement and its RPA solutions, Automated Full-Time Equivalent (AFTE) and Personal Robotic Assistant (PRA), to improve process performance. Aided by SMEs, AFTEs actually help teams become more productive.
What's the current state of the RPA market?
RPA, part of the larger Business Process Outsourcing market, is still fairly new and as such relatively small. Having said that, it is growing and rapidly gaining traction as understanding of the technology and its benefits is increasing within organizations. According to a recent Horses for Sources publication, the demand and expectations for automation have become more elevated than any other skill in the market today. Their research shows that, "65 percent of service buyers and 69 percent of provider professionals cite the need to understand and deploy automation is significantly increasing as a skill requirement — and even 61 percent of advisors are feeling the pressure to knowledge-up."
In terms of market size the recent market research report "IT Robotic Automation Market - Global Industry Analysis, Size, Share, Growth, Trends and Forecast 2014 - 2020" published by Transparency Market Research, expects the global IT robotic automation market to take a significant leap at a CAGR of 60.5% during the period between 2014 and 2020 estimating the global IT robotic automation market to be worth US$4.98 billion by 2020 compared to US$0.183 billion in 2013.
What can't RPA do (yet)? What's next for RPA?
The next-generation of AFTE, currently under development by Dell, will incorporate even more cognitive intelligence: self-healing, self-service, and predictive analytics. However human SMEs (Subject Matter Experts) will always be needed for tasks needing empathy, making decisions that are not based on rules and dealing with ambiguity.
Besides, Dell is also significantly investing in governance frameworks and command centers that enable effective deployment and utilization of RPA. From our point of view, we see this as a critical component to the success and scalability of RPA initiatives. As more and more AFTEs are deployed and work alongside SMEs, there is a greater need to ensure the right balance between end to end automation powered by self-learning technologies on the one hand against the required controls such as HIPAA and SOX on the other.
What are customer benefits and key industries? Any industries that are prime targets for robotics or should look into robotics that are not "usual suspects"? Any customer example to support this?
Key benefits customers can expect from leveraging robotics process automation include:
Speed up processes to increase productivity and efficiency

Free employees from simple, repetitive tasks to do higher-value work

Increase accuracy

Ensure better regulatory compliance

Be better equipped to scale up or down

Improve speed to market

Enable 24x7 workflows

Reduce costs for customers / increase margins for service providers
Early adopters of RPA include healthcare providers, insurance, manufacturing, and financial services. However, RPA is suited for most industries.
For example, in claims processing, the "robots" work around the clock until the tasks "assigned" to them are finished. Then human workers are able to start their day with all the information they need to process claims because the time-consuming, repetitive tasks have already been done by their virtual teammates. Think of how much you'll like your robotic colleagues if they help you and your team to increase efficiency enough to get an extra bonus! Our AFTE deployments with healthcare provider customers as well as insurance customers have helped create referenceable customer relationships as well as enhanced the partnership through the value delivered. Currently we have several on-going customer conversations on potential AFTE deployment opportunities including joint project teams collaborating on the next set of AFTEs.
Dell's Business Process Outsourcing, as part of its service delivery to Blue Cross Blue Shield of Rhode Island has deployed AFTEs successfully in the area of claims and enrollment. We are also working in collaboration with the customer on a larger transformation initiative that could potentially see more deployment of AFTEs.
What do you project to be the average cost /savings to implement and operate with RPA?
Monitoring the adoption and effectiveness of AFTEs is imperative when defining and tracking automation-related savings targets. After all, you monitor the performance of your employees – you should monitor the performance of your virtual assistants as well. Tracking provides insight into the overall success of automation initiatives and delivers proactive notifications on any deployment issues, freeing valuable personnel from constant and painstaking manual oversight. The Dell AFTE Command Center maintains a fully auditable track of machine-based work and its effectiveness.
For example, using AFTE, a process was able to cut the time it took to perform a task from 4 minutes to 45 seconds.
How do you respond to the question of robotic systems replacing workers?
We don't think of RPA as replacing people, but rather as increasing productivity and freeing up workers to do higher-value work. Repeating simple tasks not only is not stimulating for most workers, but it can also result in human errors as people's attention wanders. Robots, on the other hand, are great with these tasks. Organizations can get the best results by integrating human direction with this technology to effectively and efficiently deliver measurable outcomes that impact the core of their business.
In some processes where a higher level of scrutiny is needed (say a high dollar health claim), Dell's Personal Robotic Assistants (PRA) can complete an entire process with only a final review needed by a human. Our PRAs go beyond traditional AFTEs to incorporate machine learning. This is similar to how a smart phone's auto-populate function continually learns more words that the user frequently types in sequence.
These PRAs help teams to be more productive and we have several examples where team members have named these robot assistants, recognizing their contribution to the team's overall performance!
What are key trends and what's next in robotics?
We continuously work with automation experts, our partners and our customers to build solutions organizations need. Currently, Dell engineers are already at work on the next generation of AFTE that will incorporate cognitive intelligence. The longer term vision is for all intelligence to reside in the cloud while robots can be rapidly deployed globally, drawing business rules from the cloud and using machine learning to enhance the collective intelligence of the ecosystem.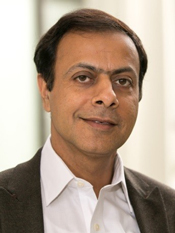 About Tanvir Ali Khan
Tanvir Ali Khan serves as the vice president and global head of Dell BPO, and has spent more than 23 years in IT and outsourcing. Tanvir is a hands-on BPO practitioner who drives process transformation combining technology, process optimization, analytics and automation. His approach to Dell BPO is based on a foundation of vertical industry-specific platforms layered with workflow and automation to maximize straight-through processing and continuously drive down human touch in transaction processing. Prior to joining Dell, Tanvir led Strategy and Global Sales at Wipro BPO, where he was responsible for the transformation office, leading the analytics practice and driving global sales. Tanvir earned his Master of Management Studies (MMS) from BITS Pilani in India.
The content & opinions in this article are the author's and do not necessarily represent the views of RoboticsTomorrow
---
Comments (0)
This post does not have any comments. Be the first to leave a comment below.
---
Post A Comment
You must be logged in before you can post a comment. Login now.
Featured Product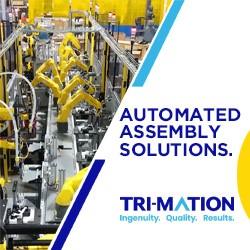 Tri-Mation reduces labor costs, improves accuracy, and production speed. Our integrators specialize in building automated assembly manufacturing systems for part production in any required volume or level of complexity.