This show has all of the tools to enable UAV developers, along with innovative software to manage your entire commercial UAS operation. It's a show you don't want to miss.

Len Calderone for | RoboticsTomorrow
For those of you, who are unfamiliar with AUVSI (Association for Unmanned Vehicle Systems International), it is an association of businesses, institutions and individuals with a common interest in unmanned systems technology. It is the world's largest nonprofit organization devoted exclusively to advancing the unmanned systems and robotics community, serving more than 7,500 members, including government organizations, industry and academia.
AUVSI is committed to shaping global policy by working for the unmanned systems and robotics community. They follow legislation and assess the global impact of the industry to advance the technology.
This year their trade show will be held at the Ernst N. Morial Convention Center in New Orleans from May 2 -5. Not only is this a great trade show, but you can't beat New Orleans as a fantastic destination.
Experience the technology that you can't find anywhere else. Visit 600+ companies, which represent more than 20 industries. The future is here and xponental 2016 is the show to attend. 8,000 attendees from 55 countries will be visiting the show, which represents a $91Billion market.
Here are some new companies with outstanding technologies along with experienced AUV companies and their offerings:
Dronomy Ltd from Israel will be in booths 923 and 2016 with their autonomous drones, which are powered by advanced sense-and-avoid technology, designed for both commercial and consumer applications. Their drones navigate their surroundings to capture the images you need, while safely avoiding obstacles.
Their patent pending sense-and-avoid technology, which is designed for drone photography, frees you to focus on capturing footage instead of controlling the drone. You can fly lower and closer to your subject, so you can capture images at millimeter-level resolution in complete safety. No piloting experience is needed; the system prevents collisions.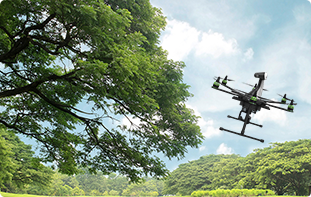 GenSmart in booth 1907 is a designer and manufacturer of a wide range of power generation equipment designed to be ultra light, and compact. If you own a quad-copter, you know that it is essential to find a balance between payload weight and batteries in order to maximize flight time. Until recently, flight time was restricted by current battery technology. GenSmart is the first company to create a hybrid approach between battery and fuel, solving the limitation of flight time.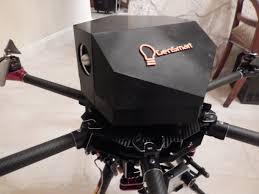 Vanilla Aircraft in booth 2006 upended the unmanned aircraft market with its launch of the VA001 UAS, a reliable platform with non-stop, unrefueled 10-day endurance, operating at low to medium altitudes. It has reached an altitude of 6,000 feet, being powered by an efficient heavy-fuel engine.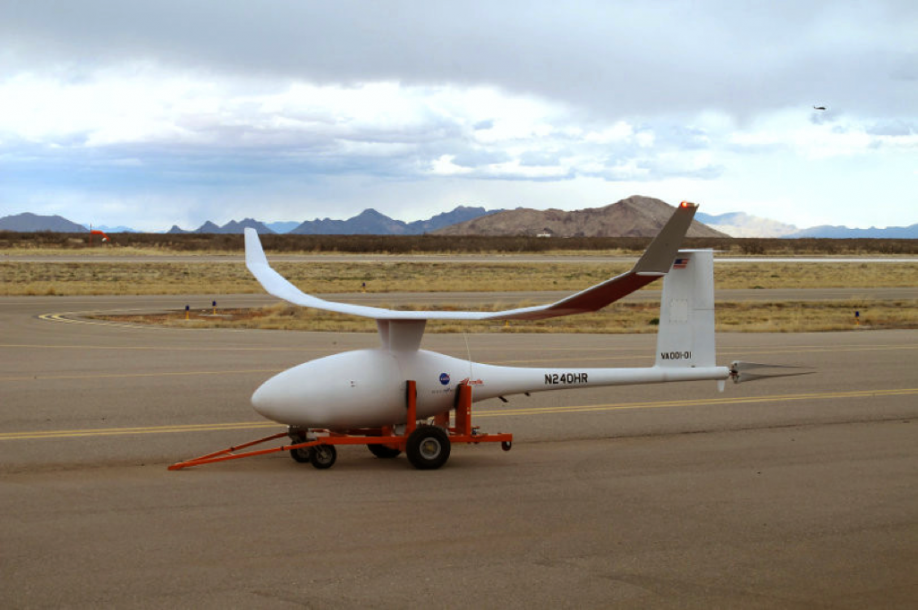 Visit the Boeing booth (2042) to learn more about their 51' Echo Voyager, which is not only autonomous while under water, but it can also be launched and recovered without the support ships that normally assist UUVs. Echo Voyager can operate autonomously for months at a time thanks to a hybrid rechargeable power system.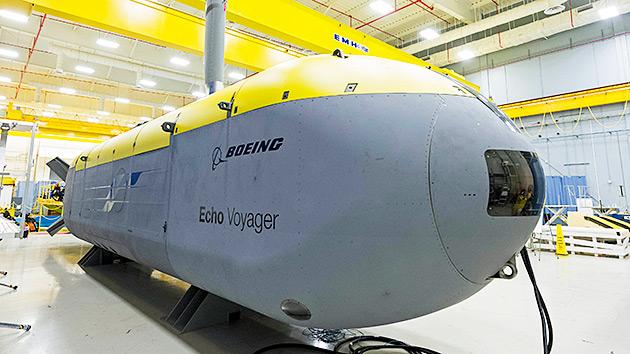 Look through a drone's eyes, while you control it from the palm of your hand.
Meet the next generation of drones from EHANG, the GHOSTDRONE 2.0 in booth 149. Your phone is the mirror of GHOSTDRONE. Just tilt your hand and your GHOSTDRONE will follow your gesture. The EHANG VR Goggle lets you see through the eyes of your GHOSTDRONE for a truly immersive experience. Video is live-streamed from the drone camera to the goggle from up to 3,000 feet. Simply look up and down to control the angles of your gimbal.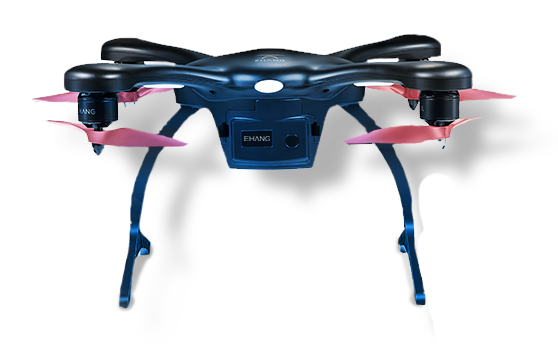 In October 2012, Delair-Tech's DT18 was the first and only UAV in the world certified for "beyond visual line of sight" operations. Check them out in booth 773. Delair-Tech became a one-stop-shop for UAV operators and end users with the Delair-Tech Data Center suite of custom algorithms which are applied to a wide variety of drone-acquired data sets to automatically extract the most important pieces, saving users time, money, and enabling them to make better decisions. The company has small UAVs with up to a 125 mile range and 4 hours of air time.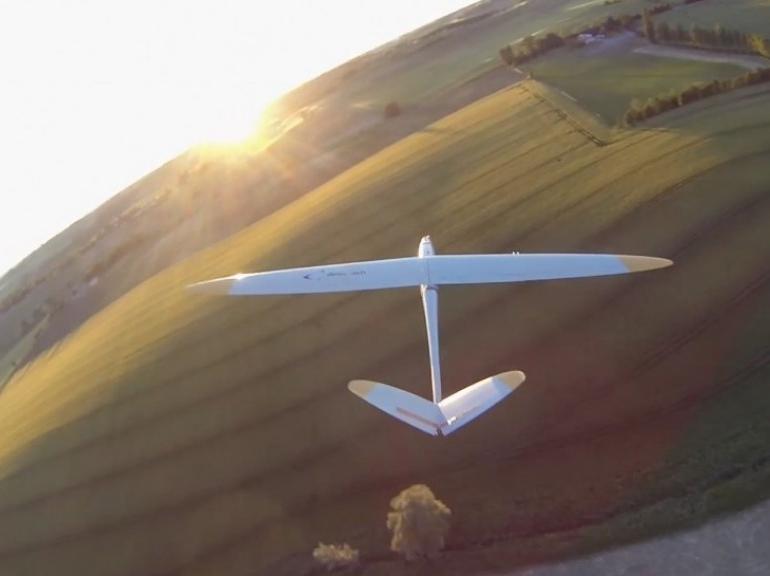 Arcturus UAV in booth 1509 manufactures and configures complete unmanned aircraft systems including air vehicles, ground control stations, and launch systems. Arcturus also provides full integration of non-standard payloads. JUMP 20 is the first fixed wing UAV capable of vertical takeoff and landing. No launch system or runway is required.
The JUMP 20's total payload capacity (Fuel + useable payload) is approximately 60 lbs., depending on payload and avionic fit out. Fuel can be adjusted to deliver between 9 and 15 hours of flight. All Arcturus aircraft use a common autopilot and ground control station architecture.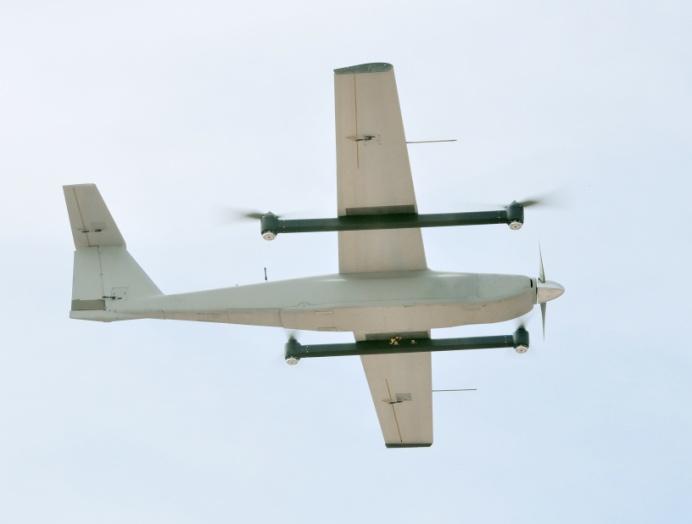 The HEF 30 is a fuel-driven unmanned helicopter, designed by the Dutch UAV manufacturer High Eye located in booth 2539. It is currently the most compact industrial grade VTOL UAL on the market. It has a maximum take-off weight of 46 pounds with 1.3 gallons of gas, carrying a payload of 11 pounds; and it can fly more than 3.5 hours. The system is fully automatic to handle demanding weather.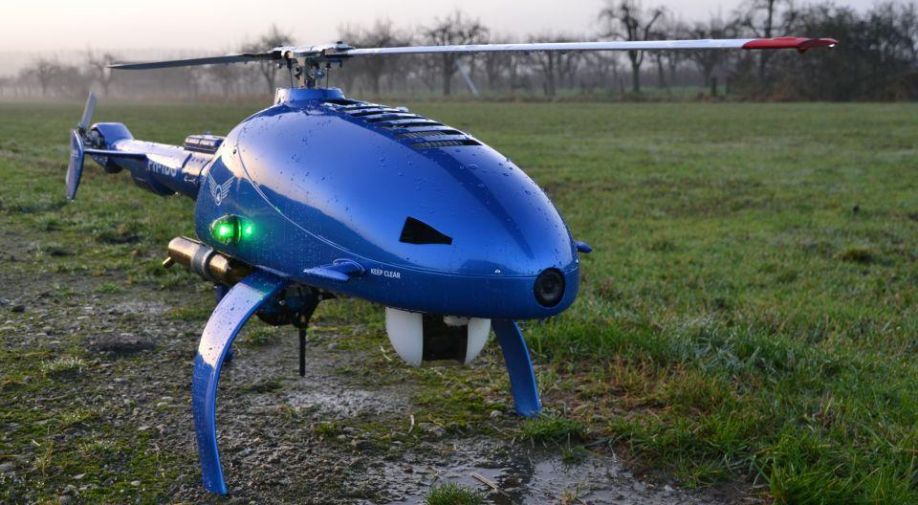 Aeroprobe Corporation (booth 1556) is a global producer of fully-integrated air data systems that improve the stability and control of unmanned aircraft. With the same size and weight of a smart phone, their easy-to-install micro Air Data System provides fundamental angle of attack, velocity, and altitude data to pilots in real-time to keep them flying safely during takeoff, landing, and other maneuvers.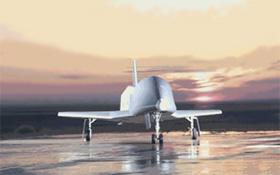 UAV Solutions Inc. in booth 1537 does contract manufacturing and engineering. The company also launched a family of unmanned aerial vehicles that meet a wide array of surveillance and security needs. These vehicles are available to help serve organizations in need of reliable, affordable unmanned systems for intelligence, surveillance, and reconnaissance (ISR) missions.
Below, the Phoenix 30 is a competent intelligence, surveillance and reconnaissance platform that will assist the Bulgarian national military forces with their operations.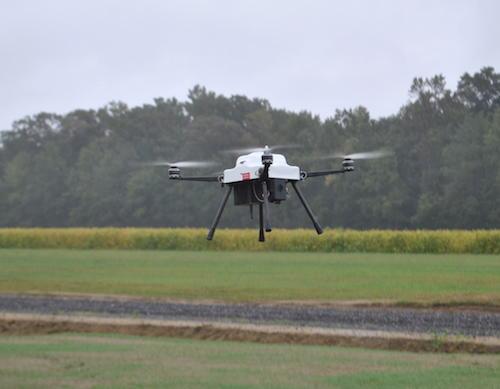 IMSAR LLC in booth 134 specializes in small radar systems, digital signal processing, manufacturing, and inertial measurement systems. The Army's Natick Soldier System Center develops technologies for combat effectiveness and survivability for U.S. soldiers using the IMSAR NanoSAR C, which is designed for cost-effective detection, location, and classification of targets. NanoSAR C provides detailed real-time aerial radar images from a payload small and light enough to be mounted in a Tier I or II UAV.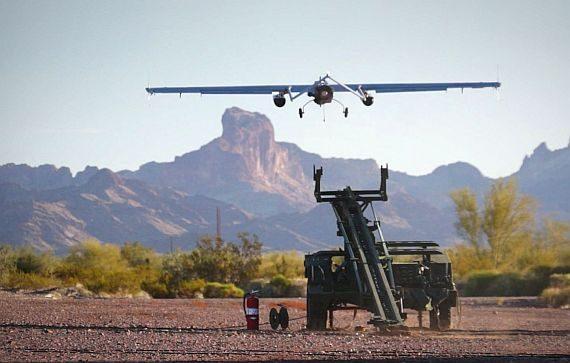 In the next booth, you will find KenCast, which is a worldwide leader in ultra-reliable, secure video content delivery. Its mobile video field broadcast solutions for UAS/UAV applications use multiple cellular network connections (with satellite backup) to establish strong, reliable connectivity from virtually any location on Earth. The result is low-latency, secure HD field broadcast to the Internet with integrated cloud storage, providing UAS/UAV distance monitoring capabilities compatible with virtually all aircraft platforms.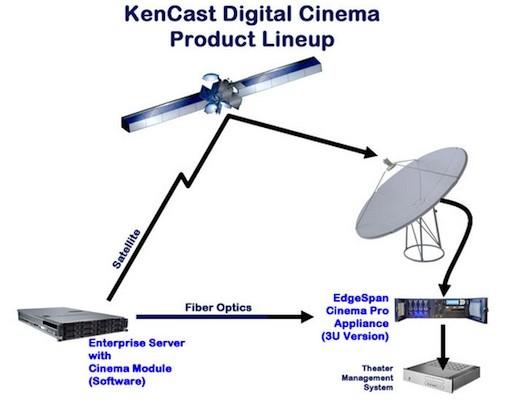 Altus UAS in booth 525 is a specialty manufacturer, which produces professional UAS systems for a wide range of applications. They build to a high spec with unparalleled redundancy and safety features. Their systems are engineered to withstand harsh conditions and feature their patented ballistic emergency parachute system that can deploy automatically to catch the aircraft from as low as 25ft.
CNN has acquired a Delta X8 from Altus to advance its efforts to employ unmanned aircraft for their aerial newsgathering.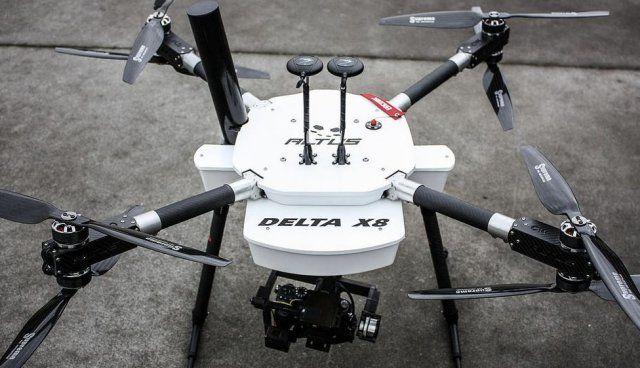 In booth 730, Troll Systems, a leading manufacturer of auto-tracking antennas, will display air-to-ground Ethernet data links, diversity receiver sites, airborne and ground control systems commonly used for military ISR, airborne law enforcement , public safety, search and rescue (SAR), commercial broadcasting, and unmanned vehicles (UAVs).
The ultra-high-gain mobile tracking antenna, the MT-300, is a tactical tracking antenna system that has been designed to support forward operations in the harshest environments. The MT-300 maximizes the range and reliability of air-to-ground video and data for manned and unmanned air, ground and sea vehicles. Designed to be soldier friendly, theMT-300 is easy to operate, automatically locating RF signals and tracking them effortlessly.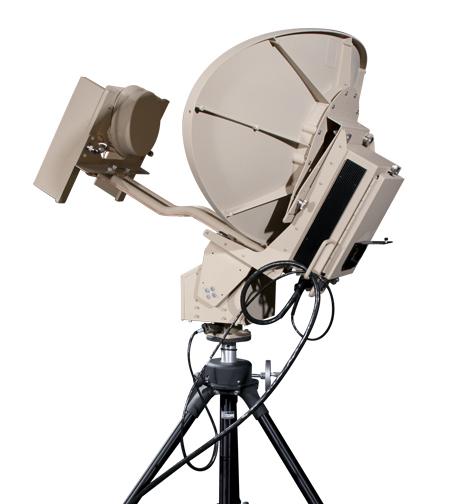 This show has all of the tools to enable UAV developers, along with innovative software to manage your entire commercial UAS operation. It's a show you don't want to miss.
The content & opinions in this article are the author's and do not necessarily represent the views of RoboticsTomorrow
---
Comments (0)
This post does not have any comments. Be the first to leave a comment below.
---
Post A Comment
You must be logged in before you can post a comment. Login now.
Featured Product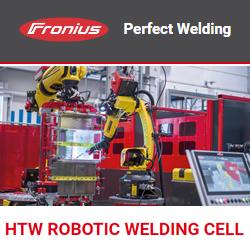 Modular, collaborative, and flexible: the "Handling-to-Welding" robotic welding cell joins parts of different geometries and materials. The task is carried out by two robots - the handling robot positions the workpieces, the second robot performs the welding. Depending on the cell configuration, lock gates are available for the inward and outward transport of parts. Furthermore, various positioners, a TCP measurement system, a torch cleaning system, a gripper station, and a contact tip change system are also possible.