A true system doesnt only take the technology into account, but also the processes and human aspects.
Employing Drones to Solve Business' Most Complex Issues
Andy von Stauffenberg | VStar Systems Inc.
What made you decide to start your own company?
I spent the last 15 years in the military aviation community, on both manned and unmanned systems, and I learned how incredibly complex these systems can get. With the push to utilize unmanned and robotic systems in the commercial sector, I saw the lack of the system level understanding. Most of today's companies in this space create incredible technology – amazing UAV's, Sensors and so forth. But in order to provide a sustainable solution it needs to go beyond the hardware. I founded VStar Systems to bridge this gap – to help individuals or companies who want to utilize this incredible technology build a system, rather than just purchasing the technology, that will work with their current operations, no assembly required.
How do you see UAVs altering current industries? The commercial workforce in general?
Unmanned Systems are incredible tools – I frequently attend conferences in the industry, and I'm always amazed by the novel ideas that are presented. This trend will only continue – as unmanned systems have such a low barrier to entry, new companies who solve interesting problems in new ways will continue to pop up, which will even further the innovation in the field. I see this growing especially on the airborne side. Once we have regulatory coverage for UAVs, I think the industry will just explode.
That said, as we see the popularity of UAVs increase, the two key points with any new technologies are always how to make things A) Cheaper or B) Easier. I think these specific qualities of innovation are what our industry does well. I expect to see even smaller/faster/cheaper and stronger UAVs from the technology providers that will really change the way people think of UAVs.
As for the general workforce – I would say while we will certainly see some jobs being lost, this industry will open up entirely new and exciting job fields. Operators, Maintainers, Insurance Agents, Lawyers, Data Analysts and Engineers are only a handful of examples of jobs we may see specialize in Unmanned Systems in the future.
What is different between VStar Systems and other unmanned systems companies?
In simple terms – VStar Systems is a Solution Provider, while many other companies are Technology Companies. An analogy I like to give is that VStar is like a General Contractor and Architect of your house. If you decide to build a house, you likely wouldn't have the expertise to design and build it yourself – you'd hire an architect to design the house, taking your requirements into consideration, and then a general contractor uses his engineers and subcontractors to make the design a reality. VStar Systems works on the same basic principle – we work with individuals or companies who want to use an unmanned system, and design it with their unique requirements in mind, and then work with technology companies to provide the components of the system to be integrated.
Why is the Systems Approach important?
To me, a true system doesn't only take the technology into account, but also the processes and human aspects. VStar Systems provides the integrated technology and pays close attention to the processes on how this technology will be used. In easy terms, we want to ensure that this system fits into existing business structure and makes sense for our clients. More importantly, we think about the entire life cycle of the system – thinking past how the technology works, and looing at how it will be sustained, maintained and disposed of. Imagine if you bought a car, but there were no instructions about maintenance, such as oil changes or tire rotations; you would likely not be able to use your car to its full potential. All of those aspects need to be thought about in a system, and that is what VStar does.
Who are you customers and what type of projects are best suited to your Systems Approach?
Our ideal customers are individuals or companies who are interested in an enterprise solution, and are serious about using this technology. This can range from a farmer who is looking to detect underground irrigation patterns to save water and crops, or law enforcement who need to quickly map all of the exits and high-risk areas of a building before a raid. The types of businesses who can benefit from systems engineering is almost limitless. But I will caution that systems engineering is not a trivial task; as past studies from NASA or military systems have shown, lack of the discipline quadrupled the cost and schedule of the initial estimate. Going back to the Architect and General Contractor example – you probably wouldn't hire a world class architect for your weekend getaway hut on the mountain, but if you are looking at building a high rise, you better have them both leading the project.
Can you run us through a typical project cycle from concept to completion?
The first steps are to get a deep understanding of the problem the client is trying to solve and any specific requirements he might have (these could range from the preferred color of the UAV, or the max budget for the system). Next we connect with any stakeholders – they could be the operators, maintainers, analysts, regulatory bodies (FAA) and so forth. Understanding their viewpoints is key to a successful system, because we can plan in their specific requirements early on during the design or architecture phase. Once we have a good idea of the external requirements, we conduct various feasibility studies on how the problem could be solved, which results in a concept of operations – the big "how" the system will be used. This is where the fun starts. We establish a unanimously agreed upon concept and start peeling back the onion, creating requirements for each component of the system. We'll test to determine what each component must do, and start working with vendors (the technology companies) to gather the specific hardware – maybe a UAV from company x, and a datalink from company y. With all of the components in hand, we integrate each piece at VStar into a full system, and we verify and validate the system to ensure it meets the requirements and also solves the problem for the client. Throughout this process, we also work on any documentations and processes for when the system is deployed, so that when the client takes possession, they'll have all of the information about oil changes, tire rotations etc.; they will never have to guess on how to do something.
What does VStar have planned for the future?
As the commercial industry takes off (pun indented) and the general public adopts this technology, these types of questions will be asked more and more. We hope to get to a point where if someone is thinking about using an unmanned or robotic system for their primary business, their first thought is VStar Systems to help them along.
Besides our services, we've also identified a few gaps in the technology itself, so it is likely that we will build a small product line alongside our service offerings. These might be very specialized for specific problems for which we haven't found any vendors yet.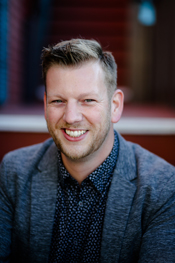 About Andy von Stauffenberg
With a long history in Aerospace and Military, Andy von Stauffenberg started his career in the US Navy as an Aviation Electrician working on F/A-18E Super Hornets and C-2A Greyhound Aircraft, as well as the Supervisor of the Aircraft Instruments, Actuators and Generators Intermediate Level Maintenance Work centers onboard USS Nimitz. After eight years with the Navy, he decided to change tracks and accepted a position as MQ-8B Fire Scout Flight Test Engineer/ Mission Payload Operator at Northrop Grumman, operating and assessing EO/IR Payload performance. The next position had him transferred to the RQ-4B Global Hawk System to progress through various positions as Lead Payload Integration Engineer. Andy has also served as Aerospace Sector Functional Homeroom Manager, Subcontract Manager and acting Block 30 Program Manager, as well as Project Manager on numerous efforts.
As his final position with Northrop Grumman in 2015, he was selected to lead the overall technical team as the Global Hawk Program Deputy Chief Engineer and Block 30 Chief Engineer, overseeing all technical aspects of the product life cycle, including the development, production and sustainment efforts for the United States Air Force. His experiences have given him an extensive breadth of knowledge in the fields of remote sensing, systems engineering, flight operations, system test and project management. Andy founded VStar Systems Inc. with the goal to provide clients with the technical expertise that he has amassed throughout his career, and help them discover innovative solutions to complex problems that can be solved with unmanned and robotic system technologies. He holds a BS and MBA from Embry-Riddle Aeronautical University in addition to a Master of Engineering in Systems Engineering degree from Stevens Institute of Technology and Certificates in Systems Engineering from Caltech.
The content & opinions in this article are the author's and do not necessarily represent the views of RoboticsTomorrow
---
Comments (0)
This post does not have any comments. Be the first to leave a comment below.
---
Post A Comment
You must be logged in before you can post a comment. Login now.
Featured Product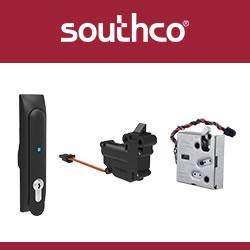 Many robotics engineers need to securely mount and latch sensitive electronic components in their robotics applications; Southco is able to help reduce theft and vandalism with our proven and reliable access technologies. Learn how Southco can help secure your robotics, or other smart city application, from theft and vandalism.