Design thinking is a problem solving approach that focuses on people and their emotional responses. It helps identify what matters to people, both outside and inside of the organization.
Beyond Digital Transformation - How to Implement Real Change
Gianni Giacomelli | Genpact
Please tell us a bit about Genpact and your role in the digital economy?
Genpact is a is a global professional services firm focused on delivering digital transformation for our clients, putting digital and data to work to create competitive advantage. We do this by integrating lean principles, design thinking, analytics and digital technologies with our domain and industry expertise to deliver disruptive business outcomes – an approach we call Lean DigitalSM. We deliver value to our clients in two ways – through digital-led, domain-enabled solutions that drive innovation, and through intelligent operations enabled by digital that design, transform, and run clients' operations.
What are the primary challenges companies face relative to digital transformation efforts?
There are two main challenges: legacy systems and fear of change. A large proportion of digital initiatives fail to pass the operationalization stage. That is not news – for decades, change management has been an art and a science, and the bigger companies become, the harder they are to change. This is partially due to legacy systems within these organizations. Very often, companies have millions of dollars' worth of technology that was chosen decades ago, which makes it very expensive and sometimes complicated to upgrade. The second factor is a resistance to change from those within the organization. The steep change of pace that digital enables does not fail to materialize because of technical difficulties – it flounders because change is most often about people who do not directly benefit from the change.
How can we better prioritize and integrate humans to strengthen productivity and efficiency within the context of digital transformation?
We recommend the follow approach to incorporate the human element into change into digital transformation:
Employ design thinking re: human vs. mechanistic approach. Leading with human-centered capabilities and competencies, as opposed to mechanistic approaches, will help to eliminate inefficiencies and confusion. Furthermore, by using "design thinking," businesses can understand the problem from a human perspective before prematurely jumping to a tech solution.
Change the dialogue. Help those resistant to change understand the benefits of these technologies and use design thinking to better understand those that may be apprehensive and resistant to change.
Inhabit different "personas" to identify pain points. To help overcome employee hesitancy and confusion, a key strategy is to use personas to identify where pain points exist and look at problems through new lenses.
What other ways can companies improve change management in digital transformation? Examples?
At any large scale, complex transformation should include design thinking practices and sessions to help keep the customer (internal and external) front and center. The objective is to design the change itself as a solution, aiming at ensuring that the participants feel elated about it, countering, "resistance to change" with steps that help people "longing for that change." To do so, teams must harness the ideas of a range of stakeholders through a facilitated process and workshop-type sessions in purpose-built environments.
I have seen teams increasing their chances of success by altering their frame of mind. Leaders must think about how to form connective tissue between individuals who are newly made to work together (say a business unit and a shared service or outsourced provider). We can take inspiration from the work of many people and organizations during the cold war, (think for example about artists like Van Cliburn, Billy Joel and Sting), or by methodically identifying the informal network of people who participate in the process above and beyond what shows up in workflows or org charts.
The key is to step away from a mechanistic process view, and engage in a human centered exploration of the emotions underpinning the capability and willingness of people to embrace an inflection in their lives.
What is design thinking and how can it be used to better implement RPA/digital transformation?
Design thinking is a problem solving approach that focuses on people and their emotional responses. It helps identify what matters to people, both outside and inside of the organization.
The most successful companies always integrate the human-centered design. Take Apple and Samsung as an example. In terms technology, Samsung is more advanced. Yet, Apple tends to be more successful because every aspect of their technology considers the human side. They really focus on how people want to use the product, and thus create something much more intuitive. That same concept applies when it comes to B2B technology – like with using AI to make an insurance claims process more efficient. Technology developers have to consider how people want the end product to help them, what type of emotional state they will be in when using this product. That is when digital wins.
We must consider the use of design thinking to address more forcefully and effectively the change management challenge. This may very well be the last obstacle to finally moving from digital invention, to actual digital innovation.
"Artificial Intelligence" is a widely used term to describe many different technologies, where should leaders begin?
Often the best place to start is with RPA (Robotics Process Automation), which I consider to be the entre into AI technologies for many companies. By adopting robotic process automation (RPA), organizations are automating rule-based processes with software programs that do not require human interaction, and are applying them to systems, such as ERPs, workflow, and databases. When combined with additional digital technologies, RPA evolves into intelligent automation (IA), delivering exponential value by learning and adapting as it automates.
Once we lay the RPA foundation, it becomes possible for companies to capitalize on more advanced AI. We recently studied the journey from RPA to AI, including identifying best practices to move from RPA to more advanced intelligent automation.

Are there other important digital / disruptive developments on the horizon?
This is an exciting time, as many AI technologies, (such as computational linguistics) are ready for the big time. By December of next year, we will likely be amazed at how many of these technologies have moved from prediction phase (how they can potentially change things) to actually making noticeable impact.
Are we going to replace humans with robots in the future? How will jobs and livelihood be effected short and long term?
The elimination of certain jobs by AI and automation is inevitable. Our priority should be job creation instead of job re-creation. The advent of revolutionary technology has always led to dramatic – but not necessarily negative – changes in the economic landscape. For example, in the 1800s, 80 percent of American jobs were on farms. Today, fewer than 2 percent of Americans work on farms due to the mechanization of farming. Machines will phase out more and more repetitive tasks, paving the way for new types of jobs like engineers and data analysts to build and code these new machines. Our focus should now be on training and education for displaced workers. The new jobs will pay more on average, but will also require a new set of skills and education levels that many low-skill workers currently do not have.
About Gianni Giacomelli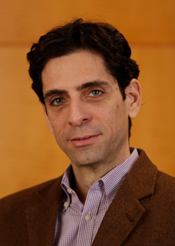 Gianni Giacomelli is senior vice president and Chief Innovation Officer for Genpact, where he oversees design thinking to help drive innovation with clients as well as the company's strategy for partnerships and alliances to drive further growth. He also chairs Genpact's Research Institute. In addition to being responsible for many of Genpact's portfolio extensions leveraging technology and analytics, he was one of the main architects of the revolutionary Lean Digital approach intended to harness the power of digital technology in business operations. He is widely published in the press and is a frequent speaker at trade conferences. Gianni has also authored several scientific papers in collaboration with MIT researchers.
Gianni joined Genpact in 2010 as senior vice president of New Product Innovation and then also served as Chief Marketing Officer for three years. His career spans more than 23 years across innovation strategy, marketing, and transformation consulting with global and emerging leaders in professional services (Boston Consulting Group, Everest, Datamonitor) and software (SAP). He started his professional journey in marketing analytics with the Danone Group.
Based in New York, Gianni holds a post graduate degree in organizational and social behavior from the London School of Economics and a Business Administration degree from the EME Strasbourg Business School and the University of Florence. He has completed advanced education programs focused on innovation at Harvard and MIT. Gianni has lived in seven countries across Europe, North America and Asia.
The content & opinions in this article are the author's and do not necessarily represent the views of RoboticsTomorrow
---
Comments (0)
This post does not have any comments. Be the first to leave a comment below.
---
Post A Comment
You must be logged in before you can post a comment. Login now.
Featured Product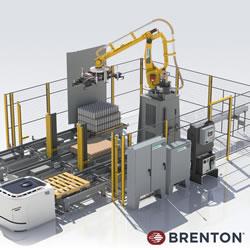 Brenton is a leader in robotic solutions with standard product offerings including palletizing and depalletizing for efficient an option for carrying hard-to-handle products, as well as larger scale systems with an optimized footprint; and case and carton loading solutions for numerous industries. In addition, Brenton works with customers on integrated solutions, offering robotics in a broad spectrum of robotics to fully integrate end of line systems. Brenton helps packaging customers protect their reputation and grow the trust of their consumers.