RPA systems are used to automate basic and repetitive office tasks. A technology like this can have massive impact on the future of Business Process Outsourcing (BPO).
Robotic Process Automation (RPA) - The Future of Outsourcing
Rohit Agarwal
Before computers came into existence, humans used to do all the hard work with limited means available at hand. With the advent of computers, massive storage of data and calculations became possible with a single mouse click. But still, a human was needed to operate the system. Now, the ever-evolving technology will allow to take humans too out from the equation.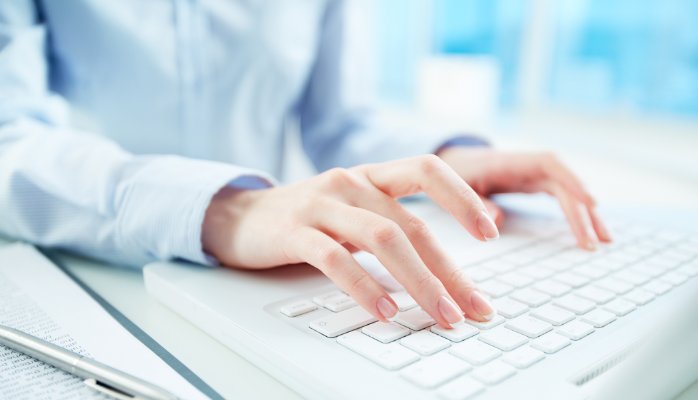 Imagine yourself telling your computer to do this, do that and finish that report for you. Is it really possible and effective?
The answer is yes.
This is exactly where Robotic Process Automation (RPA) comes into play. RPA systems are used to automate basic and repetitive office tasks.
A technology like this can have massive impact on the future of Business Process Outsourcing (BPO).
BPO Industry in numbers
According to Gartner, worldwide IT services market will reach $929 billion in 2016, growing 3.8% in constant currency in 2016, or 2.1% in U.S. dollars. With outsourcing contributing 60% of market growth in constant currency, the market will reach $1.1 trillion in 2020. Due to high quality of work and availability of skilled talent at lower rates, Indian BPOs have become the go-to firms for outsourcing voice-based and non-voice based jobs.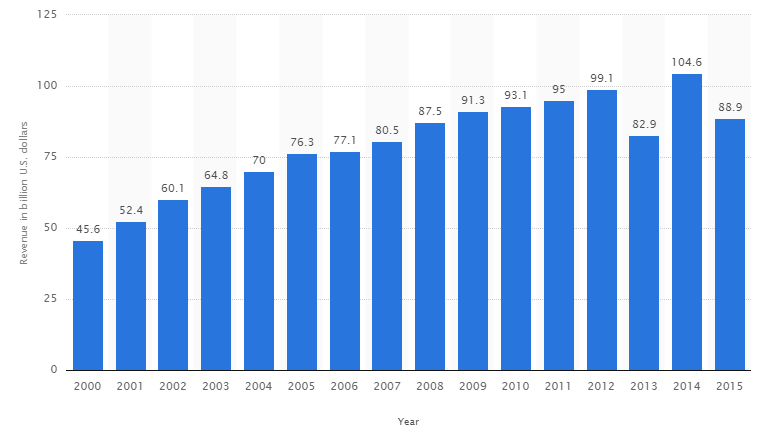 Source: Statista
In FY2016, NASSCOM expects Business Process Management (BPM) industry to generate $166 billion in revenue.
The Indian IT-BPM sector continues to be one of the largest employers in the country directly employing nearly 3.5 million professionals.
Above facts and figures imply that the BPO/BPM industry is huge and companies are paying a fortune to outsource their workload.
RPA – The BPO Killer!
As already mentioned above, it could be much easier and effective if we can make a machine that would do all the boring yet important work for us.
But, why would we hand over a task to a computer, when we can outsource the work?
Contrary to what many people believe, implementing a software solution to do all the routine office jobs automatically, is actually cheaper.
But, can a system actually do the same kind of work that a human does?
Yes, it can. But, it needs to be trained first. So, we can not rule out humans entirely.
A RPA system can do common office tasks like generating reports, collecting information from existing documents, extracting and sorting information, etc. automatically. Such software solution can be deployed on-site or hosted on cloud depending on security and compliance requirements.
One of the salient features of RPA system is that once it has been configured and set up according to the business requirements, it can then proceed to work on its own.

Applications of RPA
Most of the clerical jobs in any office involve collecting data from paper or digital format, sort them out or extract particular information as required and finally produce the result. However, we don't need to waste valuable time of workers anymore for such mundane tasks. A RPA system will be able to do these tasks once we configure them to do so.
This data processing can be done in different domains like banking, finance, insurance, healthcare, legal services etc. In order to utilize the RPA system, it doesn't matter which domain you are in as long as you have documents to process and results to be produced automatically.

Conclusion
There are already fully functional RPA systems in use, which can automatically complete any repetitive task a human being does, that too in smarter ways using cognitive technology. Due to huge benefits offered by RPA in terms of cost and operations management, a radical shift is expected to take place in the Back Office and BPO sector.
After all, why waste time, money and resources when a computer can do a smarter job!

Rohit Agarwal
Software Engineer, Entrepreneur, Working on Robotic Process Automation
The content & opinions in this article are the author's and do not necessarily represent the views of RoboticsTomorrow
---
Comments (1)
Hi ,Great Article Mr.Rohit. Yes obviously what you said was correct ,I too Agree with you, the future of out sourcing is RPA. Due to RPA work became easy for humans with less cost. Now A days RPA is every where making Work Easier and effective with Less cost .
Post A Comment
You must be logged in before you can post a comment. Login now.
Featured Product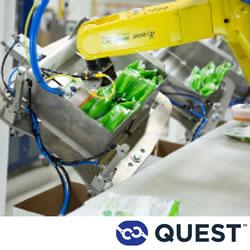 Quest is a leading manufacturer of industrial automation equipment focusing on robotics and vision-guidance. With expertise in the food, beverage, and dairy, Quest optimizes floor space for customers experiencing growing demand and helps improve their overall production line flexibility and efficiency. Quest offers application-specific software on their robotic products, including pick and place, case packing, and palletizing systems to simplify system setup and streamline configurability. Quest is a product brand of ProMach, a global leader in packaging line solutions.