We believe three components are critical for turning self-driving cars into a mass product: power-efficient hardware, optimized algorithms and a solid regulatory environment. While none of these components are fully ready at this stage, competition and advances in technology are speeding the process for the first two.
Autonomous Driving Technology
Márton Fehér | AImotive
How does AImotive approach autonomous driving technology differently than any other solution on the market today?
Our primary goal is to make self-driving technology accessible on a mass scale by using the camera-first approach. Replacing more expensive LiDAR technology with easy-to-source cameras will accelerate this process.
Another pillar of AImotive's philosophy is that we focus on full-stack software development. We strongly believe that autonomous technology must be fully competent and up-to-date across every component, and this is why the engines of our aiDrive solution deal with recognition, location, motion and control.
A further differentiator of AImotive is the extensive use of our in-house developed simulator, that allows us to test instantly changing weather conditions, different road surfaces and a vast number of traffic scenarios in a simulated environment. The previous approach to self-driving development was to gather information by driving the most possible miles on the road, we've since learned that mimicking driving conditions through computer simulation dramatically speeds up development. The experience gained during simulation can then be applied to our own real-world testings.
Finally, a crucial factor to making self-driving efficient requires powerful AI-optimized hardware. AImotive's first-of-its-kind AI accelerator, aiWare, was invented to handle that very issue.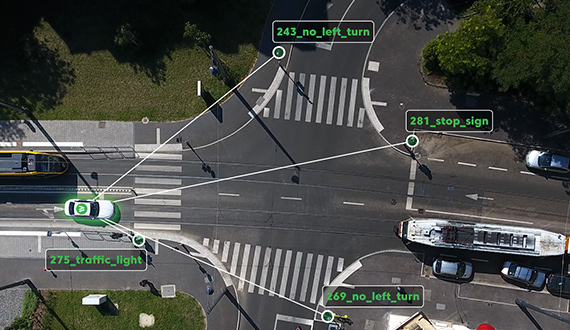 What will it take for hardware to catch up and support the sophisticated capabilities of AI software, specifically in a vehicle environment? How does AImotive's aiWare help solve that problem?
To date, hardware companies have tried to work within the boundaries of existing technology, yet with the sophisticated Neural Networks (NN) required to run powerful AI-based algorithms, a new approach is necessary. For this reason, AImotive built an AI-optimized hardware accelerator from the ground up, aiWare, which is 20x more power-efficient than leading AI acceleration hardware solutions.
Our own AI software development played an important role in making this happen. And autonomous driving is only one of the areas where it can be used, as it is scalable for everything from embedded solutions to data centers. This very scalability allows us to build hardware tailor-made to the exact needs of any given NN structures.
What does this new partnership with VeriSilicon and GLOBALFOUNDRIES mean for AImotive and for the larger industry?
AImotive deliberately teamed up with two leading companies to bring aiWare to market faster. Stage one is to manufacture a low-volume proof-of-concept chip. The aiWare-based test chips will be designed by VeriSilicon Holdings Co., Ltd., a top Silicon Platform as a Service (SiPaaS®) company, whereas manufacturing will be done by GLOBALFOUNDRIES (GF), a leading global full-service semiconductor foundry. For manufacturing, GF's 22FDX® process technology will be used, an ideal platform for power-sensitive AI applications.

Why has AImotive partnered with the Khronos Group?
The Khronos Group, an open consortium of leading hardware and software companies, has authored various industrial compute standards, and is now working on developing a Neural Network Exchange Format (NNEF) to facilitate the deployment of trained neural networks from deep learning frameworks to hardware accelerated inference engines.
The goal of the exchange format is to describe neural network structure and data in a unified way, with standardized semantics, that can be easily exported from deep learning frameworks, and is easy to digest for inference engines.
Right now there is chaos in the AI tool segment: imagine if there were a dozen or more different Word document formats and opening one on your system was only a matter of luck? AI tools face a similar fate, which is why the NNEF is designed to bring transparency and order. The involvement of the Khronos Group was essential to bringing key market players together and to lay down a globally applicable standard. AImotive was the first company to initiate the NNEF working group within Khronos, and we serve as spec editor of the final format.
Once the software and hardware are optimized for autonomous driving, what is next for the industry? When can we see self-driving cars on the road?
We believe three components are critical for turning self-driving cars into a mass product: power-efficient hardware, optimized algorithms and a solid regulatory environment. While none of these components are fully ready at this stage, competition and advances in technology are speeding the process for the first two. Regulation however, is beyond anyone's ability to predict as it is outside of the industry's control. In terms of widespread adoption and full integration into city roads, we believe it's fair to say that is still about 30 years out.
How do you see the marketplace shaping up? Who are the main players and how will the market be developed and the technology implemented?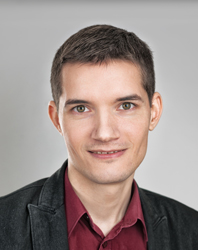 There are numerous smaller tasks to solve in conjunction to the main autonomous problem - things like inter-car communication, car-to-passenger communication, secure OTA updates, etc. In addition, the barrier to entry is quite low on the software side. For these reasons, there are a lot of startups and smaller players next to OEMs and Tier One suppliers, and some level of consolidation will be inevitable in the mid- to long- term.
On the hardware side, however, the barrier to entry is quite high. In this arena there will only be a handful of companies offering suitable hardware ecosystems capable of handling the demanding software stack required for Level 5 autonomous driving. AImotive is excited to offer one of the key components to such an ecosystem in the form of aiWare, a NN accelerator IP.
What other applications do you see for your technology now and in the future?
The list of potential areas of application is truly long, and opportunities are endless. For our aiDrive technology, for example, it has application in everything from industrial automation, smart factories and robotics to call centers and agriculture technology. The same holds true for using it in hazardous or remote areas where humans cannot or must not be present physically.
For aiWare, there is application anywhere you need power-efficient inference capabilities such as surveillance, IoT, handheld devices, fintech environments that rely heavily on real-time solutions and need to advance very quickly, etc.
Márton Fehér, Head of Hardware, AImotive
As head of the AImotive hardware team, Márton (Marci) Fehér brings more than five years of engineering experience gathered at Ericsson to the team. Marci closely supervises the entire operation of the hardware department and sets the pace of the development process. His role includes critical insight into business development and sales strategies, and he serves as a champion and thought leader for optimized hardware across the industry.
The content & opinions in this article are the author's and do not necessarily represent the views of RoboticsTomorrow
---
Comments (0)
This post does not have any comments. Be the first to leave a comment below.
---
Post A Comment
You must be logged in before you can post a comment. Login now.
Featured Product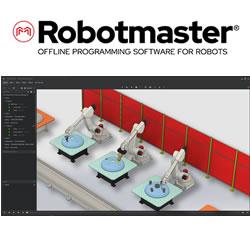 Program multi-robot cells and automatically solve robotic errors with ease. Hypertherm Associates announces a new version to its robotic programming software. Robotmaster 2024 addresses key market trends including the support for programming multiple robots in a single work cell and the demand for automatic trajectory optimization and robotic error correction.