RPA does have impactful potential for SMB companies but the analysis and application needs to a lot more granular and explicit about avenues of costs savings beyond head-count reductions.
RPA – The Small and Medium Businesses Challenge
Anthony Ryan | eir Ireland
Robotic Process Automation is a high profile strategy that gets a lot of media attention with promises of tremendous efficiency gains, costs savings, improved compliance, audit trails, etc. There are countless stories of low hanging fruit being picked at large multi-national companies returning multiples of 5 and 10 times FTE cost savings through the use of RPA applications.
Can Small and Medium Businesses realize equivalent impacts? My own experience is suggesting it is not as simple or easy. Many of the RPA vendors (consulting companies and software companies) have a well-rehearsed pitch and presentation clearly aimed at the global companies with tens of thousands of employees. There is no obvious attention being paid to businesses in a single market, operating in a single currency, in a single language, with a smaller number of systems to connect. It appears at this stage of the market maturity for RPA, the money is easy enough to make with the bigger players, buying multi-pack licenses, with huge growth potential… It may be some time before the long tail of SMB companies is marketed too, in any serious manner.
RPA does still have impactful potential for SMB companies but the analysis and application needs to a lot more granular and explicit about avenues of costs savings beyond head-count reductions. In an SMB context, many of the process that should be automated will see FTE effort savings that will be less than 100% of 1 FTE. For sales order systems, the impacts beyond effort savings however, can be far greater in areas connected to:
Provisioning

correct materials supplied the first time, every time

cost savings in time, collections, inventory management if the wrong gear is sent out on the first order

the wrong provisioning obviously impacts customer service

the wrong provisioning may have impacts on cash flow relative to buying stock unnecessarily, increase in courier costs, admin and warehouse staffing at peak times or during large promotions

Billing

correct bill the first time, every time

errors on the first bill drive internal admin costs to correct systems, reverse transactions, issue credits

errors on the first bill negatively impact customer service and may impact retention
The question for the business case writer is how to put a value on these types of improvements. It is possible to collate costs around provisioning (number of orders corrected times an average courier cost, times an hour of warehouse labour times an hour of admin systems updates, times a cost of cash…). These values are always debatable and open to interpretation. Senior managers will accept that there are real costs here and appreciate an attempt to value them. The cost of the impacts of the negative customer experience and potential for retention issues are difficult to quantify. All of these impacts are increased as it relates to the billing function as well.
The business case will detail a percentage of FTE savings, a percentage of provisioning and billing savings directly tied to efforts and costs for internal processes and a percentage of the value connected to good customer service the first time. Even if the executive sponsors chose to discount the cost assessments against the provisioning/billing and customer impacts, the value will still be apparent to everyone.
Another area that RPA shines in the SMB space is relative to transformation projects. As a business plans to consolidate systems or migrate to the next big technology, there are often legacy systems that need to be maintained during a transition period that can span many quarters or even years. The SMB companies do not have the army of IT staff the big multi-nationals have. They seldom have the budgets to build new API integrations or extend the middleware platform to accommodate the legacy system for the life of the transition. RPA solves this problem because it is so quick and relatively inexpensive to connect disparate systems.
RPA tools can be quickly repurposed once a process is no longer required. This quick turnaround time avoids expensive developer integration costs and effort. The SMB business case writer has to dig deep to shine the light on all the advantages RPA brings to the table. IT has to be much more than FTE reductions to gain traction. These tools are very impactful in the SMB markets. SMB is a great proving ground and the practitioners succeeding here, will succeed anywhere…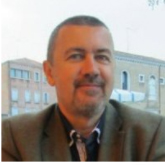 About Anthony Ryan, RPA COE Lead at eir Ireland
Working as a Head of Operations/Senior Solutions Architect, having 20 years of experience in IT Consulting and Management. Ability to architect solutions that address business issues, leveraging current technologies while integrating with legacy systems. Always presenting solution options with cost/benefits analysis so the customer can choose the most appropriate path for them.
The content & opinions in this article are the author's and do not necessarily represent the views of RoboticsTomorrow
---
Comments (2)
Thanks Anthony for approaching this topic for which "common-sense knowledge" has been evolving a lot lately, so it's very useful to keep people in the SMB area updated. I believe this "RPA does still have impactful potential for SMB companies but the analysis and application needs to a lot more granular and explicit about avenues of costs savings beyond head-count reductions" is a good, concise way to capture the change of perception when it comes to automation for SMBs. Deployment and implementation costs have significantly decreased over the last years, to the point that robotic process automation (RPA) in small and medium businesses is no longer wishful thinking. However, if you run an SMB, it's crucial to evaluate your needs realistically, while also being fully aware of the capacities of software robots. I wish to also emphasise that the RPA market has evolved to the point where it has begun creating solutions for SMBs looking to stay competitive - just as we at CiGen have done with our RPA Robots for Hire service (https://www.cigen.com.au/rpa-robots-for-hire/).
Great insights, Anthony. You are right, most RPA solutions capture well efficiencies within large companies but it is harder to build a case for that in small and mid-size companies. We sometimes see some opportunities to improve such processes as onboarding new clients/customers or perform account changes as opportunities for RPA. Often it has a positive impact not only on efficiency side but with respect to the speed of service. There are also other automation solutions beyond RPA that can benefit SMB such as e.g. chatbots. We see more and more use of these solutions here in Canada. Best, Alexey The Burnie Group https://www.burniegroup.com
Post A Comment
You must be logged in before you can post a comment. Login now.
Featured Product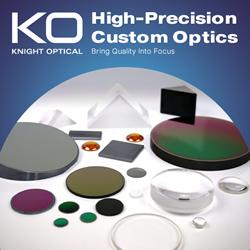 In the era of Industry 4.0, automation and machine learning drive the future. Knight Optical stands at the forefront, collaborating globally to supply precision optical components that power the robotics and automation sector. From UAVs, drones, and robotics to machine vision, LiDAR-driven car sensors, and renewable energy, our optics empower innovation. Optical components play an important role within the industry, including: Optical windows and domes safeguard systems in unmanned vehicles while preserving the field of view for cameras. Infrared lenses with aspheric surfaces elevate thermal imaging. Optical filters excel in machine vision, with colour glass, interference, and dichroic filters in our stock. Knight Optical provides stock components and custom solutions made to your exact specs. With every component undergoing rigorous metrology and QA checks before shipment, you are sure to experience true precision, innovation, and assurance.