We use drones to survey cell sites when our engineers are not able to safely access sites to visually survey them. In specific situations, drones can save time by surveying multiple sites during one flight and by sharing information in real time.
Verizon Uses Drones During Disasters like Hurricane Harvey
Christopher Desmond | Verizon
Can you share a brief overview of how Verizon uses drones during disasters like Hurricane Harvey?
We use these drones after severe weather events, such as Harvey to expedite our network evaluation of cell sites. This was the second time we used drones to inspect cell towers after a hurricane; the first was after Hurricane Matthew in October, 2016.
After Harvey, we used drones operated by Measure UAS Inc. in our recovery efforts to inspect cell towers for damage that were still inaccessible by our network teams due to the flooding. We were also prepared for Hurricane Irma. We had 21 different drone crews from multiple vendors staged for response from Florida to Georgia and Alabama, but did not end up using them as our engineers were able to access cell sites for visual inspections.
What type of drones do you use, and is it in partnership with any third parties?
Verizon does not presently own or operate drones in emergency response situations. We have several vendors under contract with us for both small quadcopter drones and larger unmanned aerial vehicles.
Why do you use drones during hurricanes rather than some of the other technology available to you?
We use drones to survey cell sites when our engineers are not able to safely access sites to visually survey them. In specific situations, drones can save time by surveying multiple sites during one flight and by sharing information in real time.
For example, after Hurricane Matthew, a small UAS was able to both record and livestream HD video and high-resolution photographs of a cell site. The first flight to a site surrounded by water near Elm City, N.C. and the Tar River Reservoir showed engineers that the base station equipment – which was elevated on stilts – was not underwater and had not suffered visible damage. The video helped determine the site was safe to access, and Verizon's Network team secured an airboat and refueled the generator, bringing the site back into service within hours as opposed to waiting days or weeks for the water to recede.
What are the main challenges with using drones in the aftermath of an emergency situation?
Challenges include gaining approval to fly, coordinating with government agencies and having companies ready to go, which is why we work with multiple vendors to be ready to rapidly respond when needed.
Skyward, a Verizon company, assisted with the coordination with the FAA during Hurricane Irma. Skyward was recently approved by the FAA to give commercial drone operators fast access to controlled airspace with the Low Altitude Authorization and Notification Capability (LAANC), which will allow us to respond to disasters in these areas without lengthy approval processes in the future. LAANC enables businesses to access airspace that previously required the submission of a manual request for authorization, and it will automate the approval process, reducing the wait time from months to seconds. The service is available at 45 airports today, with four more going live in the coming weeks. The FAA expects to offer LAANC at all airports in early 2018. For more info: https://skyward.io/laanc
Another challenge occurred during our response to the California wildfires. We coordinated with Cal Fire to do an aerial survey of Verizon locations. Close coordination was necessary for mission safety with the amount of helicopters and other aircraft actively fighting the fires.
Is the data gathered by the drones shared with other entities for use in future disaster situations?
No, because data collection is carrier centric – in other words, we direct flights to gather specific images of Verizon cell sites and infrastructure. There was interest by the Department of Homeland Security (DHS) and industry to have a single point of contact for telecommunications providers to help coordinate flights. Verizon offered to act as that point of contact
How else do you use drones for network operations?
For emergency response, utilizing a "flying cell site" in an area where no wireless service may be available. Earlier this year with developmental partner American Aerospace Technologies, Inc. (AATI) first responders successfully communicated using a "flying cell site" aboard a long-endurance unmanned aircraft system during an emergency management exercise in Cape May, N.J.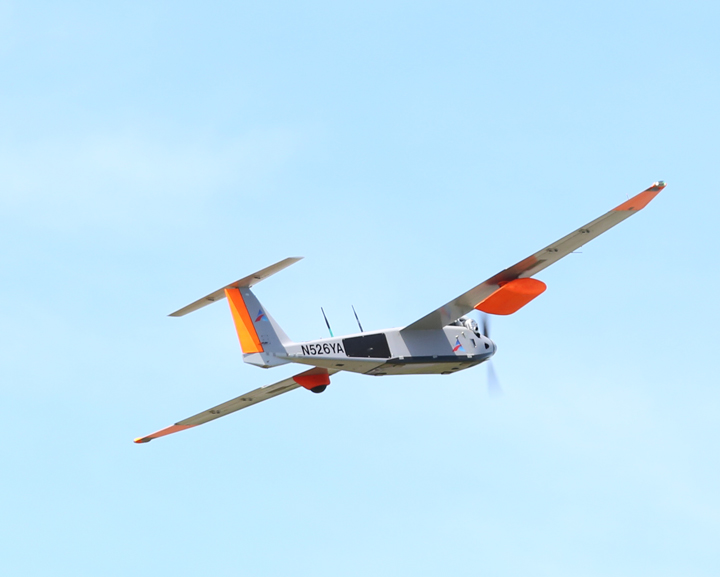 The aircraft is able to fly down range from a launch site to provide a coverage area where first responders need service. More information is available here: http://www.verizon.com/about/news/first-responders-make-calls-and-send-text-messages-using-flying-cell-site.
To check our network performance, we also coordinated with Measure USA Inc. in our first venue survey at the Circuit of Americas racetrack in Austin, TX. The drones were able to fly easily over a large concert area, rows of bleachers and spectator areas still under construction. The drone-based system performance testing took approximately 50 percent of the time it would take to walk the venue.
The content & opinions in this article are the author's and do not necessarily represent the views of RoboticsTomorrow
---
Comments (0)
This post does not have any comments. Be the first to leave a comment below.
---
Post A Comment
You must be logged in before you can post a comment. Login now.
Featured Product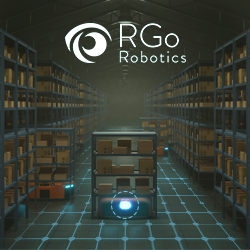 RGo's intelligent vision and AI system, Perception Engine™, provides mobile robots with 3D perception capabilities, enabling them to understand complex surroundings and operate autonomously just like humans. Its camera-based system operates is able to localize, map, and perceive in even the most robust environments including indoor/outdoor and dynamic or unstructured environments.