Incorporating ultracapacitors with batteries will greatly enable connectivity and autonomous driving features, helping automakers achieve the next level of innovation.
What's Trending in the Automotive World and How Energy Storage Fits In
Marty Mills | Maxwell Technologies
Today's cars are going through dramatic change, not unlike the cellphone revolution. Just as our phones are not just for calling anymore—they are for emailing, video chatting, document sharing, and more, our cars are not just for driving anymore—they are for placing calls, watching video, GPS services, podcast playing, and more.
Connectivity, 48-volt architecture, autonomous driving and vehicle electrification are major trends that are impacting new automotive business models. In this post, I share my perspective on these trends and some insight into the role of energy storage for supporting advanced vehicle platforms.
The quest for connectivity
Connectivity in the car is becoming increasingly pervasive. More electronics are being designed into the vehicle than ever before. Wi-Fi technology, 4G, camera and video services are becoming the norm. For all of these features to work seamlessly for a great driver experience, the vehicle must have seamless connectivity.
The engineering challenge with more connectivity is more transient power loads. How do you design a vehicle that can feed all of the power and energy demands coming from dozens of features?
For example, when a car pulls more power to accelerate so that it can climb an onramp, the passengers shouldn't lose their Wi-Fi connection in the process. Automotive engineers have the very complicated job of designing systems that provide consistency in services without sacrificing the performance of the vehicle.
All of these onboard features require energy storage. Battery energy storage can be augmented with high-power, fast-response energy storage like ultracapacitors.
Ultracapacitors, also called supercapacitors, handle peak power demands and help extend battery lifetime by removing the peak power loads placed on the batteries. This helps the vehicle perform more efficiently—batteries support the features that require long-term energy and the ultracapacitors provide high burst power for the functions that require short-term power. A hybrid battery-ultracapacitor energy storage approach can support the complex requirements behind connectivity.
The evolving automotive architecture
Another challenge is 12-volt versus 48-volt automotive architecture. Is the voltage on these platforms going to be enough to serve all the needs of the highly connected car, or should automakers jump to the next level, a 300-volt architecture? Some automakers may choose to bypass 48-volt because it may quickly become obsolete. This issue is being heavily debated amongst automotive Tier I suppliers and OEMs. Today, the 48-volt platform is too costly to adapt in North America. In general, the current platform is dual battery and DC-DC converters on 12-volt systems.
Some of the technical questions automakers face as they approach energy storage solutions for these architectures include: do they design one massive block of energy storage within the vehicle or do they localize the energy storage for each feature or application? Will that energy storage be placed next to each wheel or to each part of the suspension? How will the energy storage be packaged and how much space will it require? There are no straightforward answers, but the energy storage solutions available on the market today provide a lot of flexibility.
The emergence of autonomous driving
Autonomous driving is very much happening today. There are fully autonomous vehicles that are able to navigate crowded city streets, read stop lights, change lanes and detect pedestrians. As the technology continues to be refined, the customer will become less responsible for driving.
Industry analysis predicts that about 15% of cars in 2030 will be fully autonomous. That may be an overestimation, but we certainly are approaching a future where high volume production and affordability of autonomous vehicles is a reality. But what will it take to get there?
This technology means more power, voltage, and energy storage will be required.
Most of the energy will come from lithium-ion batteries. The emergence of autonomous driving places a greater burden on battery technologies, which must often be oversized to meet high power demands.
Ultracapacitors specialize in high burst power that addresses transient loads, or spikes in voltages, when several automotive functions are in use at the same time. Incorporating ultracapacitors with batteries will greatly enable connectivity and autonomous driving features, helping automakers achieve the next level of innovation.
The proliferation of vehicle electrification
If you had told me five years ago that there would be a 1.4 liter gasoline engine with a turbocharger, I would have thought it would drive like a lawn tractor. But the acceleration on hybrid vehicles is just as responsive as some of the four and five liter vehicles from years ago. The technology is changing so fast, and the electrification of vehicles is on an upward climb.
Fully electric hybrids are a certain breed. At the last Electrification Conference I attended, part of the discussion was that only about four to five percent of fully electric vehicles will be in production by 2025. Mild hybrids will really be taking the majority of the market share. For fully electric vehicles, more charging stations are being installed. The internal combustion engine is still thriving, but they are slowly being phased out as electrified vehicles become more competitive.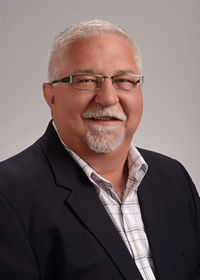 About Marty Mills​
Marty Mills is regional sales manager at Maxwell Technologies. He has extensive experience working with automakers to identify best-fit energy storage technologies that support fleet electrification.
The content & opinions in this article are the author's and do not necessarily represent the views of RoboticsTomorrow
---
Comments (0)
This post does not have any comments. Be the first to leave a comment below.
---
Post A Comment
You must be logged in before you can post a comment. Login now.
Featured Product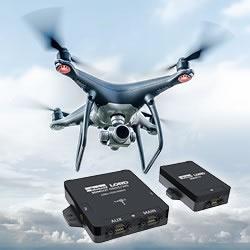 The new complete inertial navigation solution comes with GNSS/INS 3DMGQ7 sensor, 3DMRTK correction modem and real time SensorCloud RTK correction network. The sensor comes with Dual antenna GNSS, tactical grade IMU with centimeter-level accuracy with RTK. Low profile and light weight at 78 grams, this sensor is The sensor is optimized for size and weight in Unmanned Ground Vehicles, mobile robots and autonomous vehicles. The network interface 3DMRTK modem is seamlessly integrated into the 3DMGQ7 sensor supports industry-standard NMEA and RTCM 3.1 protocols. The network RTK support comes with cellular data plan. The SensorCloud RTK is a cloud-based RTK correction system with private encrypted data stream. Check out our G Series and C Series OEM products.