Automated transportation is not just limited to providing practical solutions for logistical problems, but it also ensures that its solutions enable enterprises to pinpoint and address their logistical inefficiencies in real-time.
Impact of Automated Transportation in Modernising Logistics
Ethan Scott
Be it by ground, air, or sea, logistics and transportation are essential components of the productivity of many organisations. As the world becomes more technologically driven and automation is initiating operation models in almost every sectors, enterprises are now increasingly realising its relevance in logistics as well. Many corporate giants like Walmart, ConAgra Foods, Lowe's, etc. are now using automated transportation to enhance their logistics operations, and in the process, becoming better at meeting consumer demands.
Automated transportation not only enhances the basic functionalities of scheduling, routing, and delivering, but the PCB industry trends suggest that it also improves the overall reliability of the entire logistics system. In addition to this, the introduction of cloud technology has also provided a degree of reliance on the logistics industry. Automating transportation through cloud also reduces inefficiencies that were earlier caused by lack of visibility, thus assigning a new degree of modernity to the logistics infrastructure. Automated transportation, therefore, is playing a significant role in redefining how enterprises carry out their logistics. Here are a few instances describing its impact on the modern logistical infrastructure:
Effective Integration of Logistics Systems:
One of the most significant implications of automated transportation is the effective integration of logistics by businesses. The importance of process automation, which helps enterprises in integrating the systems and processes for order fulfilment, is now increasingly being realised by enterprises. It holds special significance in distribution centres, and smart warehouses where every task is automated are increasingly gaining popularity. These present as an effective alternative to businesses when fulfilment and speed are a priority and costs of labour are high. Automated transformation also brings about a smooth transition from the placement of order to its fulfilment and delivery by ensuring that the encompassing tasks are entirely coordinated.
The automation of the supply chain from beginning to end allows the logistics supervisors to dedicate less time on individual, mundane processes, and more time on getting the most out of their supply chains. Automated transportation makes it possible for supply chain managers to enhance their operations in a manner that their SCs are capable of bringing out the best value at any moment. By investing in automation tools like transportation robotics and warehouse management techniques that improve productivity, managers can create a significantly better bottom line in the long run.
Improve End-to-End Visibility:
Automated transportation can now also be achieved through cloud computing and Internet of Things. A number of IT enterprises like Oracle are providing cloud-based tools that allow enterprises to automate their logistic processes and make their supply chain effectively digital. This form of automated transportation provides enterprises with end-to-end visibility, thus ensuring effective, timely decisions when it comes to logistics management. Mobile devices like radio frequency identification, computers, and barcode scanners significantly influence logistic operations. Many logistics companies that use these devices have achieved 100% accuracy in shipping and 99.5% accuracy in inventory. This has also reduced the labour costs by 30% and has also made them 30% faster in processing orders.
Aid in Warehouse Management:
Warehouse management lies at the core of most logistics and transportation processes. The efficiency of a warehouse has the potential to directly impact the cost of executing a business, which in turn also affects an enterprise's ability to compete with others. Automated transportation also automates the tracking of inventory data, vehicles, thus allowing enterprises to transform their physical assets into the digital medium. This conversion will enable logistics managers to capture and share their warehouse-critical data into the cloud, thus ensuring that the right product is always available at the right time. This negates the need of the warehouse personnel to manually conduct routine checks. Not only is this method time intensive, but it also presents a higher probability of error that could cause many delays due to congestion, product shortage, etc. This could also lead to a wastage of time and fuel. Automation of these processes can thus save a significant amount of time and energy for the enterprises. By automating asset tracking according to pre-determined locations, logistics managers can ensure that the processes keep running smoothly.
Fleet Management:
Effective management of fleet plays a crucial role in logistics and transportation. When it comes to managing maintenance and delivery schedules, service routers, and vehicles usage, it is essential to minimise the downtime of the fleet to ensure maximum productivity. However, with transport automation tools like mobile scanners and RFID systems, logistics managers can gain better visibility of their assets. By making use of connected, mobile devices, enterprises can effectively capture, manage, and share data about their moving assets across different teams. This enhanced connectivity enables them to communicate with their technicians and drivers anytime, anywhere, thus making them proactive with repairs in case of an emergency. In addition to this, automated updates about traffic and weather conditions also give logistics operators ample time to respond to any sudden changes in transport operations effectively.
The advances in technology are dramatically improving the way in which processes conduct themselves, and modern logistics industry is no exception. Automated transportation is not just limited to providing practical solutions for logistical problems, but it also ensures that its solutions enable enterprises to pinpoint and address their logistical inefficiencies in real-time.
The content & opinions in this article are the author's and do not necessarily represent the views of RoboticsTomorrow
---
Comments (1)
Automation transportation is a need of today's logistics industry and of course, there is a vast impact of it on effective logistics management as automated transportation provides enterprises with end-to-end visibility, Interesting read.Truckeze Logistics Solutions(http://www.truckeze.com/), a Tech enabled logistics startup enhances their growth in the logistics industry with market leading technology.
Post A Comment
You must be logged in before you can post a comment. Login now.
Featured Product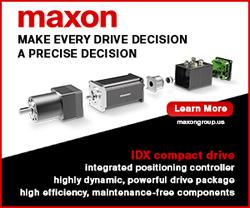 Discover the world of drive technology from a leading worldwide supplier of innovative customized drives. - Manufacturer of brushed and brushless DC motors, gearheads and motion controllers - Custom drive systems, quantities as low as a single unit - Certified for aerospace and medical applications