Today's society is one where people expect to buy things online and receive them speedily — often even the same day. The robotics sector has helped companies keep pace with those demands, forever reshaping what's possible in the retail fulfillment landscape.
5 Ways Robotics Are Changing Retail Fulfillment in 2019
Kayla Matthews | Productivity Bytes
Today's society is one where people expect to buy things online and receive them speedily — often even the same day.
The robotics sector has helped companies keep pace with those demands, forever reshaping what's possible in the retail fulfillment landscape. Here are five notable changes made possible by robots:
1. Robotics Equipment Allows for Faster Order Preparation
Amazon is an industry leader in real-life robotics applications that get impressive results. At its first New York City fulfillment center, robotic drive units make shelves called "pods" move towards an employee and light up to show which cube inside the pod contains the item a shopper ordered.
The equipment knows employees' historical speeds and matches them to avoid slowdowns or other hassles. Also, if something falls out of a pod or gets put back in the wrong section, computer vision technology notices those issues.
This elaborate system works incredibly well at the fulfillment center — known as JFK8. The facility can fulfill one million orders in approximately 24 hours. But, facilities that don't use robotics can typically only achieve half that amount in the period.
2. Robots Are Getting Smarter as They Help Human Workers
In a typical fulfillment center, robots work alongside people and assist them in doing their tasks faster. Kindred is a company that offers robots purpose-built for warehouse duties. Soon, the companies that benefit from Kindred's technology may be able to take on Amazon and otherwise thrive in the fast-paced world of retail fulfillment.
That's because the company's robotics equipment has artificial intelligence (AI) that gets smarter as it works. In lab tests, an employee wears glasses that let them view what the robot sees. The person then guides the robot as it picks up an item. The assistance the individual gives trains an AI algorithm that improves over time.
The company imagines deploying its machines in sprawling warehouses and letting them work independently unless problems occur. Then, humans could step in and fix issues as needed.
3. Robots Lend a Hand With Last-Mile Deliveries
In 2018, one of the prominent delivery trends was a focus on new shipping methods and carriers. Companies discussed their needs with providers to see which ones could give them the best rates and the fastest speeds. The goal was to keep costs down while satisfying customers. They'll still do that this year, but it's likely that more robots will take care of the final step of those deliveries.
Analysts predict substantial growth for the robotic delivery market in the coming years. It'll be a while before robotic delivery vehicles are as commonplace as people on city sidewalks, but as a fulfillment method, they work especially well for lightweight or time-sensitive items, like pizzas.
Virginia's George Mason University recently announced its fleet of 25 delivery robots and said the things robots bring are compatible with student dining plans. As people crave convenience more than ever, similar trials will likely launch.
4. High-Tech Equipment Takes the Drudgery Out of Grocery Shopping
Buying groceries is a necessity, but many people grumble at the thought of doing it. Sedano's is a supermarket chain in Florida, and it uses robots to pick groceries for consumers, allowing them to pick up the goods three hours later.
The automated sorting system is inside a single fulfillment center, and it starts working once someone places an order by phone or online. Then, delivery trucks take the completed orders to participating Sedano's stores. The brand also wants to offer home delivery for the groceries soon. Perhaps one of the most appealing things about this perk is that people can avail of it at no extra cost.
5. Robots Assist Brands in Pivoting to Meet Marketplace Needs
Adapting to changes in consumer preferences is a secret to success for many long-standing brands. Some of them realize robotic investments are crucial for helping them stay competitive. Hudson's Bay is a well-established Canadian department store that wanted to evolve to match the trend of increased online shopping.
Several years ago, the brand noticed that it could fill a gap in the market by moving into the online realm. It did so by making a $60 million upgrade to its fulfillment center and equipping it with the latest robotics technologies, including more than 300 machines. Now, items that once took up to two-and-a-half hours to locate, pack and ship leave the warehouse in about 15 minutes and are on their way to online customers.
Robots Are Energizing a Retail Fulfillment Revolution
These examples show how robots offer capabilities that cater to retailers and customers. As such, brands can depend on robots when they want to scale up or ensure they respond to shoppers' expectations promptly.
The content & opinions in this article are the author's and do not necessarily represent the views of RoboticsTomorrow
---
Comments (0)
This post does not have any comments. Be the first to leave a comment below.
---
Post A Comment
You must be logged in before you can post a comment. Login now.
Featured Product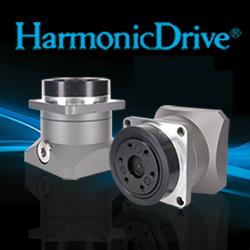 The SHA-IDT Series is a family of compact actuators that deliver high torque with exceptional accuracy and repeatability. These hollow shaft servo actuators feature Harmonic Drive® precision strain wave gears combined with a brushless servomotor, a brake, two magnetic absolute encoders and an integrated servo drive with CANopen® communication. This revolutionary product eliminates the need for an external drive and greatly simplifies wiring yet delivers high-positional accuracy and torsional stiffness in a compact housing.