3D Printing motion systems are built from standard 3D Print optimized gantry platforms and pre-configured for use with Nordson Ultimus V (or customized to extruder). The direct hardware integration has been considered.
Gantry Systems for High Performance 3D Printing Applications
Contributed by | PI USA
3D printing is a 21st century technology with double digit growth rates and market size that is expected to be in the $10B range. Yet, the early foundations of 3D printing can be traced to mid-nineteenth century Paris and the work of Sculptor and Photographer, François Willeme. Willeme developed a patented photographic technique to capture and create 3D data models capable of being used to recreate solid objects. Further work in the later nineteenth century to generate topological relief maps, in a layer-by-layer fabrication approach, was done by Joseph Blanther. These concepts would be manifested in the first practical demonstration of 3D Printing in the 1980s, when Charles Hull made history with the invention of Stereolithography (SLA) with Selective Laser Sintering (SLS) to soon follow.
Since that time, additive manufacturing technology has evolved in both materials and methods leading to more precise structures generated in more functional materials with more demanding dimensional tolerances and feature sizes to the micron scale and sub-micron scale. Modern methods involve both direct material dispense (DIW, for example) and laser techniques, such as Two-Photon Polymerization, and in some cases, a combination of the two combined on a single system.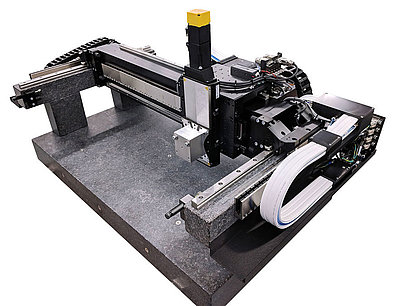 Direct Ink Writing
In material dispense, Direct Ink Writing (DIW) fabrication methods are playing an important role in the advancement of 3D printing at major research institutions, like the Colorado School of Mines. At these leading institutions, materials research and methods come with system level requirements that must consider an array of materials properties like rheological behavior, composition, feature size, and placement accuracy (especially critical for layer-by-layer fabrication with µm scale resolution) across the same coordinate system.
To address applications in DIW, PI provides a powerful and intuitive 3D Printing Software that allows direct import of industry standard STL files with flexible parameter settings and batch processing for multiple print jobs (far superior to alternative systems that are constrained to DXF file format and limitations for 3D Print). This software also allows integration of laser based processes with fixed or scanning optics, machine vision, and ability to integrate and communicate with other peripherals. The software conversion from model employs the most powerful trajectory algorithm and performance commercially available using ACS XSEG and material dispense is coordinated directly according to user-settings direct from motion controller through hardware layer to dispenser.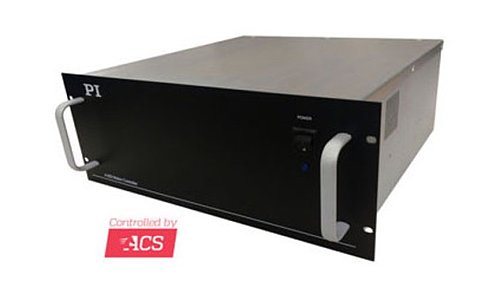 With PI Motion, high performance 3D Print Systems can be built in a matter of days, work with industrial standard STL files, and offer the highest level of performance.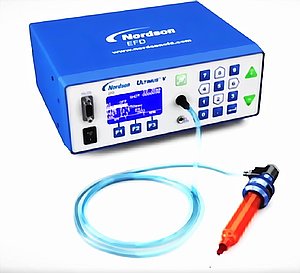 The content & opinions in this article are the author's and do not necessarily represent the views of RoboticsTomorrow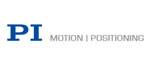 PI USA (Physik Instrumente)
PI is a privately held company that designs and manufactures world-class precision motion and automation systems including air bearings, hexapods and piezo drives at locations in North America, Europe, and Asia. The company was founded 5 decades ago and today employs more than 1300 people worldwide. PI's customers are leaders in high-tech industries and research institutes in fields such as photonics, life-sciences, semiconductors and aerospace.
Other Articles
These systems can be configured and supplied as individual components or as complete integrated motion systems with custom interfaces, cable management solutions, vacuum feedthroughs and application-optimized integrated granite and aluminum structures.
Taking sharp pictures despite fast changing lighting and ambient conditions, recognizing traffic signs or road markings in driver assistance systems, or identifying dangerous situations in surveillance systems – all of this is possible today with the help of modern cameras.
Taking sharp pictures despite poor lighting conditions, taking snapshots without blurring, recognizing traffic signs and road markings or identifying dangerous situations with specific systems - all of this is possible today with the help of modern cameras.
---
Comments (0)
This post does not have any comments. Be the first to leave a comment below.
---
Post A Comment
You must be logged in before you can post a comment. Login now.
Featured Product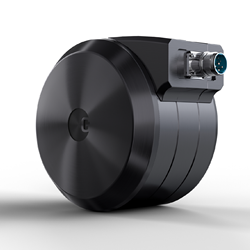 Welcome to the next generation of robotics and machinery. LiveDrive LDD is a unique direct drive motor that overcomes almost every limitation of servo geared solutions. A 50% reduction in length from typical geared motor is possible with Genesis direct drive motors. Choose to simplify machine designs and have a shorter footprint while having high performance, accuracy, and efficiency.