Mapless autonomous driving is essentially what it sounds like—self-driving without reliance on HD maps. It works by creating "mini-maps" on the fly as a result of deep learning.
Mapless Autonomous Driving
Adham Ghazali | Imagry
Tell us about your company Imagry.
Imagry is an autonomous vehicle software developer that has created a mapless, real-time driving solution. By pushing the limits of artificial intelligence and computer vision, our autonomous driving platform eliminates the need for the time-consuming HD mapping process. We use a highly intelligent, vision-based approach, allowing autonomous vehicles to scale rapidly with less reliance on human intervention.
What is mapless autonomous driving?
Mapless autonomous driving is essentially what it sounds like—self-driving without reliance on HD maps.
It works by creating "mini-maps" on the fly as a result of deep learning. This approach allows the vehicle to understand the road in its current state, accounting for the most up-to-date road obstructions, environmental conditions and road rules that are in place.
The deep learning approach is also able to prevent the car from memorizing the road because it's constantly required to learn new roads and conditions. Because the car can only "see" so much at one time, the vehicle is actually learning organically to make decisions with intention, safety and survival in mind.
What are some of the challenges associated with using HD mapping that mapless solves?
Mapless is the future of autonomous driving because its more scalable than HD mapping. Mapless autonomous vehicles learn the road as they go, so they're not reliant on thousands of pre-built maps to function. These pre-built maps are the primary reason why autonomous vehicles haven't been mass produced. Autonomous vehicles that rely on HD mapping need to have internal access to maps and rules for every road in the world. Compounding the problem, pre-built maps don't account for changes in the road. To scale autonomous vehicles with HD maps, humans would need to be constantly mapping every single road in the world to account for changes to the environment—a requirement that's nearly impossible to fulfill.
What do you think are some of the biggest challenges ahead for mapless autonomous driving?
The generalization of different environments. To limit the use of computational resources, mapless technology needs to have a baseline understanding of what it can expect from the road. This can mean anything from understanding the lines on the road to making a snap decision during a crisis. As of now, Imagry is working on level 5 autonomy, the highest level of autonomy possible.
Do you have some examples of where mapless autonomous driving has been tested and what kind of results were seen?
We've seen some experiments, but Imagry actually completed its own trials in the congested streets of downtown Tempe, Arizona. We tested our technology around the Arizona State University campus where there's a high number of pedestrians, cyclists and traffic, and our mapless technology performed perfectly despite the challenging conditions. It was able to identify obstacles, stop signs, sidewalks and more while following the road rules of the area.
Are any of the big players testing this technology?
No company other than Imagry is actively testing and improving mapless technology as far as we're aware. However, Toyota, C-SAIL and MIT completed a research study in 2018 on mapless technology.
Where do you see autonomous driving 5 years from now and how has Imagry played a role?
One of the biggest opportunities we see in the near term is partnering with others to bring autonomous vehicles to all areas of society. Our primary focus will be on deploying automated shuttles in underserved communities (such as senior centers), business parks, city centers and for autonomous taxi services. We expect autonomous driving to become more widely accepted by the public as more people are exposed to the technology and see how it helps address transportation challenges. Mapless technology will prevail as the most efficient and scalable solution.
About Adham Ghazali
Adham Ghazali is the CEO and Co-Founder of Imagry, an autonomous vehicle software company that provides a mapless solution to autonomous driving. Ghazali's passion for machine learning and computer vision are what led him to co-found Imagry in 2013. He holds a master's degree in Mechanical Engineering from Tel Aviv University and a bachelor's degree Biomedical Engineering from Jordan University of Science and Technology.
The content & opinions in this article are the author's and do not necessarily represent the views of RoboticsTomorrow
---
Comments (0)
This post does not have any comments. Be the first to leave a comment below.
---
Post A Comment
You must be logged in before you can post a comment. Login now.
Featured Product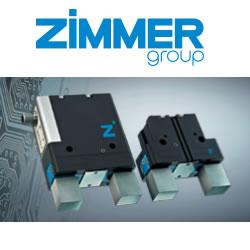 IO-Link is the first standardized IO technology worldwide for communication from the control system to the lowest level of automation.