As packaging applications continue to evolve, industry is asking for conveyor systems with a higher level of automation. Booth C-1844

PACK EXPO Q&A with | Dorner
Tell us about Dorner
Dorner is a manufacturer of packaged and custom conveyor systems, solving industrial, packaging and sanitary conveyor automation needs. Our wide range of conveyor solutions are flexible, easy to select, integrate and acquire through an efficient delivery and support network.
Founded in 1966 and based in Hartland, Wisconsin, Dorner is a privately held company, providing conveyor solutions to customers for more than 1,200 different industries worldwide that are looking to achieve improved efficiency, productivity and a positive ROI. Dorner offers flat belt and plastic chain conveyors in a variety of configurations, including curves, inclines, declines, and Z-frames (or LPZ). In order to meet our customer's exact specifications, all Dorner conveyors are built-to-order. Plus, these custom conveyors ship in as little as 72 hours with 3rd generation lean manufacturing processes.
Dorner conveyors are ideal for numerous industries including:
Food Handling

Material Handling

Pharmaceutical

Metal Working

Medical

General Manufacturing

Ready-Made Food
Dorner's Engineered Solutions Group can design a system with specialties such as:
Accumulation

Back lit conveyor

Indexing

Flexible packaging

Lift gate

Magnetic belt

Metal detection

Positioning

Product flow

Stainless steel

Vacuum conveyor
Products include:
1100 Series

2200 Series Belt and Modular Belt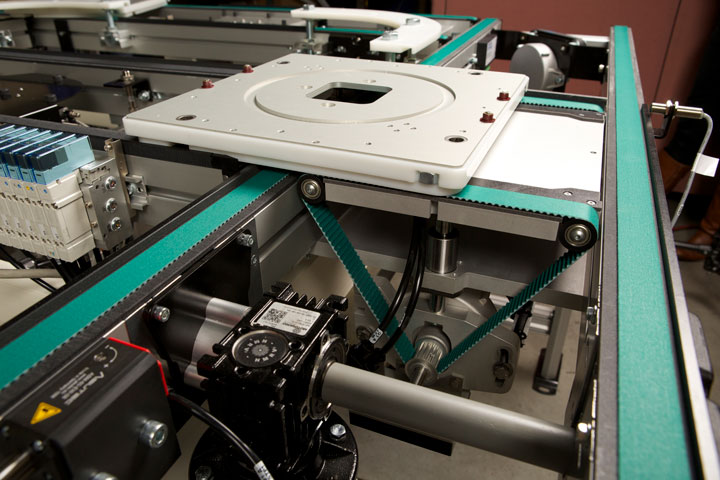 2200 Precision Move

FlexMove

3200 Series Belt and Modular Belt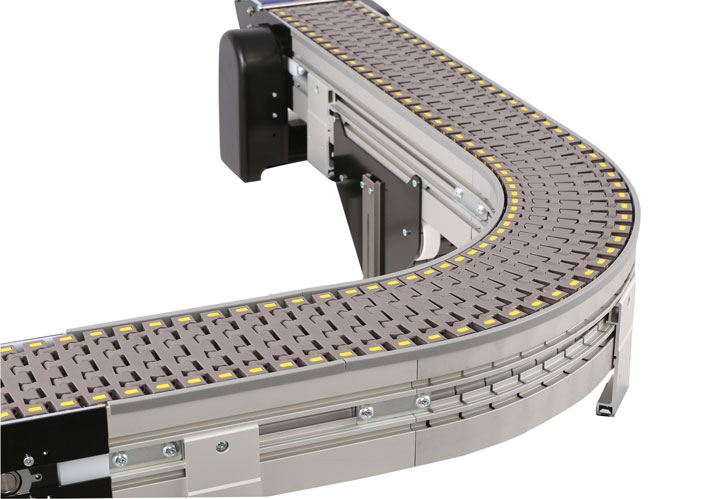 3200 Precision Move

AquaGard® Series

AquaPruf® Series

Belting
Your company is exhibiting at PACK EXPO. What is it that makes this an important event for your company?
Packaging is a key industry for Dorner. This industry as a whole is one that keeps growing year after year. As such, our customers within packaging are looking for solutions to help them automate and run more efficiently than ever before. Dorner has responded to this challenge from industry by engineering its conveyor platforms to seamlessly integrate into packaging applications.
What makes your booth a must visit for PACK EXPO attendees?
As packaging applications continue to evolve, industry is asking for conveyor systems with a higher level of automation. The ability to orientate product to be at a specific place at an exact time is a qualification many conveyor manufacturers don't offer because they don't possess the right engineering expertise. Dorner does as our conveyor systems bring a level of automation not seen in the industry.
A good example is our FlexMove conveyor platform, which will be in action at PACK EXPO 2019. Dorner's FlexMove flexible chain conveyors are designed for effective horizontal and vertical product movement capabilities when floor space is limited. FlexMove conveyors are engineered for numerous applications, including:
Packaging

Automation

Part handling

Product transfers

Machine conveyance

Elevation changes

Tight spaces
FlexMove conveyors allow for horizontal turns and elevation changes on a continuous run driven by a single gearmotor. Styles include Helix and Spiral that feature continuous 360° turns for moving product up or down in a vertical space; Alpine design features long inclines or declines with tight turns; Wedge design conveys a product by gripping the sides; and Pallet/Twin-Track Assembly works by moving the palletization of products with similar sides.
FlexMove conveyors are available in three purchasing options based on the customer's application and situation. With FlexMove Components, customers can order all the necessary parts and components to build their FlexMove conveyor onsite. FlexMove Solutions builds the conveyor at Dorner, is tested then disassembled into sections and shipped to the customer for installation. Finally, the FlexMove Assembled Onsite option features the Dorner installation team assembling the conveyor onsite at the customer's location.
The factory floor is undertaking rapid advancements, be it automation, robotics, machine vision or data. Automation Technology is a huge part for many manufacturers. Give us an idea of how your company and product is being utilized now in the smart factory.
When you're talking about a smart factory, you're talking about automation. Machinery and applications are more complex than ever, and the way product is being manufactured, handled and packaged relies heavily on automation. Conveyor systems need to keep pace in order for companies to meet their production goals. Dorner conveyors are engineered to be versatile to integrate into both new and existing processing and packaging lines. This is accomplished through:
Precision solutions

Sleek, low-profile designs

Product transfers without losing orientation, spacing or location

Faster performance while maintaining accuracy

Using the right technology for the application

Precise product location

Fitting into tighter spaces

Using less footprint and maximizing space

Faster and more accurate installation

Increased up-time

A complete line of industrial belted, modular belt, flexible chain and sanitary conveyors
Give us your thoughts on what the future holds for manufacturers and automation technology?
Clearly conveyors are continuing to play a greater role in robotic applications. Robotic movements are precise and exact – conveyors need to operate to that same level of accuracy. Robotic applications often require product to be in an exact spot on the conveyor at the right time. But to do that successfully requires a conveyor system that's efficient, reliable and engineered to work in conjunction with robotics. Not every conveyor can do that, but Dorner can. Our servo motor Precision Move conveyors deliver accurate alignment of time and distance that provide indexing repeatability of +/- .040", all at a rate of 100 indexes per minute. It's important to select a conveyor supplier with knowledge, application insight and the proven expertise in working with robotics, and that supplier is Dorner.
Additionally, pallet system conveyors have become a popular choice for many automation-focused applications that require exact movements and positioning of parts, as they can be setup or programmed to start and stop at specific intervals to sync up with robotic interaction or other processes. These types of conveyors dominate in automotive component manufacturing, as well as other industries including medical devices, electrical and electronics, and product testing/inspection that call for automated and manual assembly or handling of products.
About Stacy Johnson
Stacy Johnson is the director of marketing and strategic planning at Dorner, a privately held Wisconsin manufacturer in the design, application and integration of low-profile conveyor platforms. She can be reached at stacy.johnson@dorner.com www.dornerconveyors.com
The content & opinions in this article are the author's and do not necessarily represent the views of RoboticsTomorrow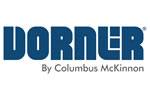 Dorner Mfg. Corp.
Founded in 1966 and based in Hartland, Wisconsin, Dorner is a privately held World Leader in the design, applications, manufacturing, and integration of conveyor systems. Companies from over 1,200 different industries worldwide turn to Dorner to achieve improved efficiency, productivity, and a positive ROI.
Other Articles
We will be showcasing all four of our pallet system conveyors: the FlexMove, ERT150, ERT250, and Precision Move conveyors. Each conveyor is designed to interface with robotics and operators, as well as move product through machinery during the manufacturing process.
When it comes to efficient and effective material handling, conveyors are an invaluable component of any system. Conveyor systems streamline processes, reduce manual labor costs, and optimize productivity by moving materials from one place to another.
Modern manufacturing requires facilities to maximize efficiency and ensure product quality. However, space limitations can impede these goals. Integrating elevations and line egress solutions will grant your facility the flexibility it needs to succeed.
---
Comments (0)
This post does not have any comments. Be the first to leave a comment below.
---
Post A Comment
You must be logged in before you can post a comment. Login now.
Featured Product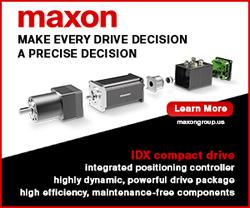 The compact brushless EC-i motor combined with an EPOS4 positioning controller delivers a highly dynamic, powerful drive package with field-oriented control (FOC), high efficiency, and maintenance-free components in a high-quality industrial housing. The maxon IDX drives are suitable for use across the entire speed range (from standstill to maximum speed) and have an extremely high overload capability. Together with a positioning controller, the integrated sensor (single turn) enables absolute positioning.