In this guide, we'll give an introduction to the costs of implementing asset tracking for SMBs. Since every business is different, no one guide will have all the answers; but with this information, you'll be able to begin assessing the cost of implementing asset tracking.
What Are the Costs of Implementing Asset Tracking? A Guide for SMBs
Kate Began | Polycase
Asset tracking is a near-indispensable part of running a business today. Large businesses have complex and sophisticated enterprise-level asset tracking systems that enable them to monitor each asset's status, location, maintenance needs and more.
For small and medium businesses (SMBs), asset tracking is no less critical, but enterprise asset tracking systems have traditionally been more difficult to implement for SMBs due to their resource-intensive nature. However, SMBs can still achieve critical asset tracking goals using the tools available to them. It's all about scaling solutions to the appropriate size and selecting the right options.
In this guide, we'll give an introduction to the costs of implementing asset tracking for SMBs. Since every business is different, no one guide will have all the answers—but with this information, you'll be able to begin assessing the cost of implementing asset tracking for your SMB.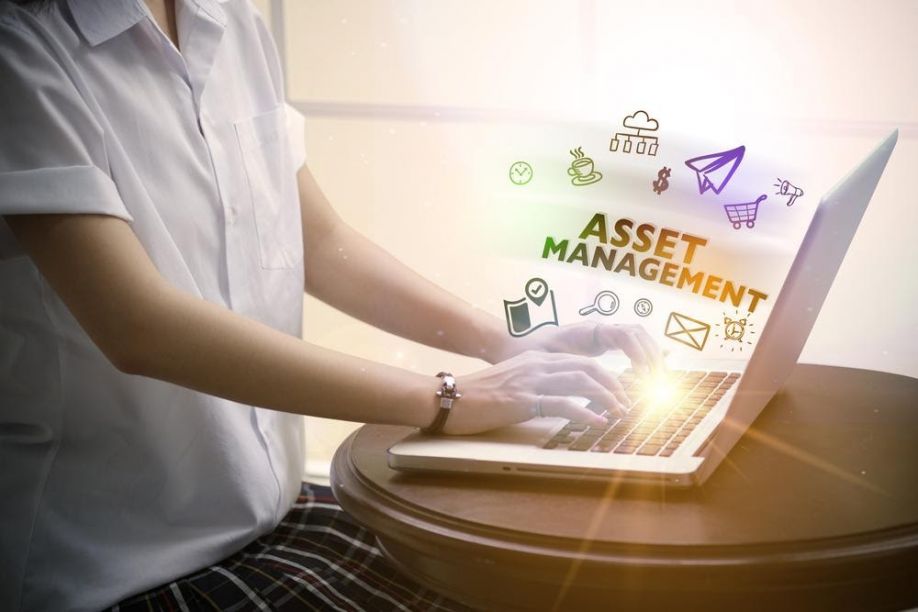 What Is Asset Tracking?
Asset tracking is any organized system of cataloging and managing a business's assets. A very simple asset tracking system might not involve any technology more complex than Excel spreadsheets, while an enterprise asset tracking system might be a multi-million dollar piece of software that allows tracking and record-keeping of millions of assets with just a few keystrokes.
Most asset tracking today is done through software programs that allow businesses to catalog their assets in a centralized database. These software suites track asset data such as:
Real-time location

Maintenance status

Depreciation

Use schedule

Productivity
The volume and depth of asset data that many SMBs need to catalog today means that the costs of asset tracking are often outweighed by its benefits—which we'll look at next.
Cost-Benefit of Asset Tracking for SMBs
Nearly all businesses have assets of some kind, which means that nearly all businesses need an asset tracking system. Common benefits of asset tracking include:
SMBs must often allocate their resources more carefully than other businesses. Losing track of a few thousand dollars' worth of assets might be functionally no more than an annoyance for a large business, but for an SMB, it can be a devastating blow.

Asset tracking allows SMBs to calculate depreciation on their assets. Asset depreciation is a key part of filing taxes for most small businesses, and correctly calculating depreciation is important for avoiding audits and paying all required tax.

Asset tracking systems reduce the cost and frequency of human errors. Studies have found that 94 percent of spreadsheets contain errors, and the cost of those errors can be devastating for SMBs.

Asset tracking helps prevent employee theft of assets by monitoring the current status and location of assets.

Ghost assets can result in overpayment of taxes, and untracked assets can mean replacing assets unnecessarily. Asset tracking helps document and pin down these assets.

Asset tracking can give investigators critical clues for tracking down the source of defective lots and/or equipment failures. Often, this doesn't even have to involve opening an electronics enclosure to look for mechanical issues. Robust asset tracking data can provide many of the same benefits with less labor and downtime.

Asset tracking can give businesses the data and tools to implement proactive maintenance procedures on their assets.
Obviously, asset tracking comes at a cost—but if an SMB can't access these benefits, the cost of going without one is likely to be higher in the long term. Consider all of the above factors when calculating the potential ROI of an asset tracking system.
What Does an Asset Tracking System Cost?
What will it cost an average SMB to implement an asset tracking system? First, let's stipulate again that every small business is different, and that there's no one-size solution for asset tracking. However, there are a few basic numbers for the cost of asset tracking that we can work with.
The pricing of an asset tracking system is generally determined by a combination of the following:
Number of user accounts

Number of assets

Training provided

Features included

Technical support provided

Type of assets tracked
Lightweight asset tracking systems designed for very small businesses can cost as little as $15 to $30 per asset, per month. These tracking systems are often limited by number of users and number of assets, although they will also typically offer upgrade options for an additional cost. Some asset tracking systems are billed using a per-user fee, while others offer a flat monthly or yearly rate.
Larger and more feature-rich asset tracking systems often have costs in the range of $150 to $300 per asset, per month. While that might sound hefty, these software products often include 24/7 live chat support, contract management, inventory management, real-time asset location and other advanced features that larger businesses need in order to manage their more substantial fields of assets.
Relevant Cost Factors
Your business should be sure to consider any of the following variables that are relevant to your situation in your cost-benefit analysis of implementing an asset tracking system:
Federal, state or local laws that govern the specific record-keeping practices businesses in your sector must use

The long-term goals of your business in regards to asset control and profitability

Any specific inventory management strategies that you use, such as just in time inventory

Technological factors relevant to your circumstance, such as unusual or outdated technology used within your IT ecosystem

Labor costs of installing and implementing a new asset tracking system

Whether you want cloud-based or on-site tracking software
In the end, the most accurate way to calculate asset tracking costs will be to compare quotes from multiple asset tracking software companies. Remember that many software products are offered at a discounted rate if your business signs a longer contract, such as a year rather than six months. Additionally, SMBs on the larger end will often be able to work with a software company's sales department to strike a special deal, so use any leverage that you have when negotiating.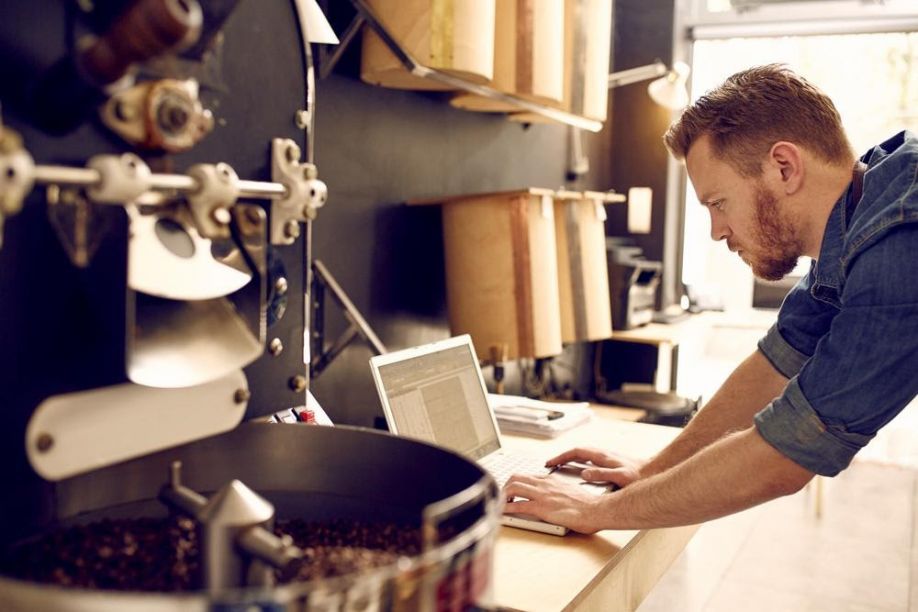 The sooner your SMB implements asset tracking, the sooner you can begin reaping the benefits. By carefully considering the costs of implementing a given asset tracking system, your business can find the asset tracking solution that most closely matches your needs and achieve implementation in a cost-effective manner.
About Kate Began
Kate Began serves as the Sales and Marketing Manager for Polycase. Kate oversees the customer service representatives, assists with product development and leads the marketing efforts from the Avon, Ohio headquarters.
The content & opinions in this article are the author's and do not necessarily represent the views of RoboticsTomorrow
---
Comments (0)
This post does not have any comments. Be the first to leave a comment below.
---
Post A Comment
You must be logged in before you can post a comment. Login now.
Featured Product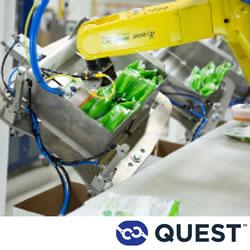 Quest is a leading manufacturer of industrial automation equipment focusing on robotics and vision-guidance. With expertise in the food, beverage, and dairy, Quest optimizes floor space for customers experiencing growing demand and helps improve their overall production line flexibility and efficiency. Quest offers application-specific software on their robotic products, including pick and place, case packing, and palletizing systems to simplify system setup and streamline configurability. Quest is a product brand of ProMach, a global leader in packaging line solutions.