Pick-by-Vision adds to smart technology because smart glasses learn manufacturers' parts; they memorize the visual appearance including robots and bin locations. Pick-by-Vision predicts and prevents mis-picks and decides the best part to pick next.
The Role of Smart Glasses as a Safe Return to Work Strategy
Thomas R. Cutler | TR Cutler Inc
Even the simplest of Artificial Intelligence (AI) makes robots and cobots smart. Pick-by-Vision adds to smart technology because smart glasses learn manufacturers' parts; they memorize the visual appearance including robots and bin locations. Pick-by-Vision predicts and prevents mis-picks and decides the best part to pick next.
Pick-by-Vision and robots support social distancing and safe return to work strategies
Smart glasses result in a much faster and more reliable material flow. Unlike pick-to-light and voice picking, Pick-by-Vision forms a perfect symbiosis of modern technology and natural motion. Smart glasses and complementary products are tailor-made for the demands of man and machine. At a time of COVID-19, mandate social distancing and new return-to-work strategies are essential, these technologies form an efficient and flawless material flow. Workers appreciate returning to a safe work environment and their employers who have considered safety.
Predictions of smart glasses before COVID-19
The data already suggested exponential growth with smart glasses through 2025. Apart from automatic identification and data capture (AIDC) and autonomous mobile robots (AMR), LogisticsIQ's research pointed to technology innovations like Automated Storage and Retrieval System (AS/RS), Automated Guided Vehicles (AGVs – working with other navigation methods like optical tapes and sensors), and Picking Systems (Pick-by-Vision) to make warehouses more effective to meet customer expectations of same day delivery.
© 2020 Picavi
The market research study "Warehouse Automation Market By Technology (AGV/AMR, AS/RS, Conveyors, Sortation, Order Picking, Automatic Identification and Data Capture, Palletizing & Depalletizing, Overhead Systems, MRO Services and WMS/WES/WCS), By Industry (E-commerce, General Merchandise, Grocery, Apparel, Food & Beverage, Pharma, 3PL), By Functions (Inbound, Picking, Outbound), By Geography – Global Forecast to 2025," estimates that the global Warehouse Automation Market will grow more than 2x from $13 Billion in 2018 to $27 billion by 2025, at a CAGR of 11.7% between 2019 and 2025.
Market growth since COVID-19
Those data are now seen as mild estimates. The essential services during the pandemic and those industries attempting a safe re-opening process recognize the vital role of automation, robotics, and smart glasses for Pick-by-Vision. Even the smallest distribution center can ill afford an outbreak. Care of smart glasses is easy and minimizes the number of touches during a work shift.
According to Carsten Funke, CEO of Picavi USA, "The benefit of our system is that each worker has their own set, at least for the shift, and no one touches it, compared to the Lights – that get a lot of different hands. The glasses are the easiest device to disinfect since you can use a 0.5% detergent-water solution, such as natural detergent or mild dishwashing soap, or 70-80% isopropyl alcohol to a clean; using a soft damp cloth and wiping down all surfaces is most effective. With Voice you would have to exchange all the parts that can't be wiped down, and of course Lights where you can essentially employ someone to clean the lights and buttons constantly. So, in the end the glasses only need to be touched twice during a shift. Employees will put them on at the beginning of a shift (after wiping them down) and put them away at the end of a shift (after disinfecting). This ensures a contactless, handsfree, and safe environment. Since we are using voice commands to control and interact with the glasses there is no additional need to touch the equipment."
© 2020 Picavi
Pick-by-Vision technology has the potential to deliver the best performance breakthrough and highest return on investment. While warehousing operations account for approximately 20% of all logistics costs, picking accounts for up to 65% of the total warehousing costs. Pick-by-Vision is the only viable technology to reduce this cost. Robotics are only part of the solution. The vast number and variety of SKUs is less suitable for some robotics that lack the same level of flexibility and fine motor skills as humans. Humans will still be the primary picking strategy for warehousing operations in the next decade, but the challenges introduced due to the pandemic will accelerate the technology solutions best-suited to adhering to safe back to work strategies.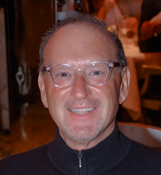 About Thomas R. Cutler
Thomas R. Cutler is the President and CEO of Fort Lauderdale, Florida-based, TR Cutler, Inc., celebrating its 21st year. Cutler is the founder of the Manufacturing Media Consortium including more than 8000 journalists, editors, and economists writing about trends in manufacturing, industry, material handling, and process improvement. Cutler authors more than 1000 feature articles annually regarding the manufacturing sector.
The content & opinions in this article are the author's and do not necessarily represent the views of RoboticsTomorrow
---
Comments (0)
This post does not have any comments. Be the first to leave a comment below.
---
Post A Comment
You must be logged in before you can post a comment. Login now.
Featured Product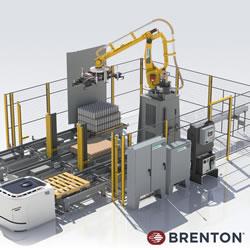 Brenton is a leader in robotic solutions with standard product offerings including palletizing and depalletizing for efficient an option for carrying hard-to-handle products, as well as larger scale systems with an optimized footprint; and case and carton loading solutions for numerous industries. In addition, Brenton works with customers on integrated solutions, offering robotics in a broad spectrum of robotics to fully integrate end of line systems. Brenton helps packaging customers protect their reputation and grow the trust of their consumers.