The traditional portfolio mix of heavy hardware-orientation with associated software is transitioning to application and non-control software. The move to solutions combining hardware, software, and services is real.
The Next Big Thing in Manufacturing: XaaS to Boost Productivity and Revenue
Article from | Nikhil Chauhan
Manufacturing is increasingly software driven, blurring the lines between the physical world of machines and the cyber world of data. The traditional portfolio mix of heavy hardware-orientation with associated software is transitioning to application and non-control software. The move to solutions combining hardware, software, and services is real.
Consider a heavy-duty manufacturing robot, massive earth-moving machine, or a miniscule pacemaker – these systems is more than just about delivering big-muscle strength, power or mechanical prowess. With software-driven sensors embedded in them, they now operate at the intelligent edge, making them part of the digital information flow.
The industrial and manufacturing sectors are increasingly focused on building the foundational capabilities of intelligent systems, rendered more urgent by the proliferation of mass customization as well as the need to substitute or enhance human labor due to the aftereffects of COVID-19.
In my conversations with industrial equipment manufacturers and suppliers, an average of 95% of software engineers focus on applications versus underlying platforms and tools. Sitting at the higher layers of the technology stack, software offers more attractive margins and differentiation opportunities—starting with the product-as-a-service model.
According to Manufacturers Alliance, nearly one in three manufacturers is deploying a products-as-a-service IoT model, where the company remotely monitors data from and about the product and sells analysis of data for the customer in the form of alerts, performance data, maintenance, and more. It is exciting to witness the positive impact of the software-driven approach, especially in mission-critical industries such as industrial manufacturing.
There is big potential here. Per McKinsey, successful technology enablement can unlock up to $2 trillion for the industrials.
Selling One-Off Products will Become Outdated
Traditionally, the industrial equipment suppliers have sold hardware as one-off products, which entails a significant upfront Capex for their customers (automotive manufacturers, semiconductor foundries/fabs or aerospace manufacturers, etc.). But this way of selling, and purchasing, industrial equipment is no longer an optimal solution for either side of the transaction.
With the advent of software-driven intelligent systems, manufacturing supply chains are becoming more agile and smart, and are quickly transforming into autonomous, self-learning and interoperable ecosystems. In this environment, equipment operators increasingly need more customization of operational environments, as well as timelier data-driven insights from their heterogeneous assets and complex operations. For them, it is about outcomes related to productivity, equipment availability and lifespan, limiting or eradicating unplanned downtime, decreasing operational expenditure and service cost, and ensuring safety and a faster time to market.
On their side, suppliers are facing these new software-driven expectations from their customers, on top of challenges around intensifying global competition, increasing hardware commoditization, rationalizing offering portfolios, and talent issues.
Like in other industries, data, in this case generated by intelligent systems embedded in the machines, is key for monetization. Among some of the data-driven business models in manufacturing are services that can be delivered thanks to intelligent software systems, such as product performance monitoring, data analysis diagnostics from the manufacturer or IoT-driven field services.
These intelligent systems are enabling the shift towards outcome-based software and services, precipitating the move from a one-time transactional business model to an Anything-as-a-Service (XaaS) delivery model.
The Power of Anything-as-a-Service, Or XaaS
XaaS, or anything-as-a-service, is the delivery model of a hardware, software, and/or services offering. The offering is owned, delivered and managed by a supplier. The supplier provides the customers the ability to consume the offering on a pay-for-use basis or by a subscription based on use metrics.
Industry 4.0 and Industrial IoT technologies enable the XaaS model by supporting capabilities such as telemetry and digital feedback for asset usage and performance, turning sensor and exogenous data into insights, and frequent over-the-air updates via super-fast networks. These capabilities power outcome-based services, provide crucial operational insights, and give transparency into equipment, machine, or asset usage.
"Power-by-the-Hour" is a well-known monetization example of XaaS. Invented by Rolls-Royce in 1962 to support their Viper engine on the de Havilland/Hawker Siddeley 125 business jet, it is a complete engine and accessory replacement service offered on a fixed-cost-per-flying-hour basis. It aligned the interests of the manufacturer and operator, who paid only for engines that performed well. Similar customer-focused business model reconfigurations are evident across different verticals.
The "X" in XaaS can be many different things, including:
Technology—infrastructure, platform, software.
Medical device—MRI, radiosurgery, cardiac rhythm monitoring.
Machinery and factory system—robot, control system.
Utilities system—digital substation, advanced distribution management system.
Heavy assets—semiconductor lithography equipment, gas turbine, aviation engine, mining truck.
Operations—factory, city, grid, hospital.
Societal goals - sustainability
Getting Started With Business Model Evolution to XaaS
If you are rethinking business models and evaluating delivery models of EaaS (Equipment-as-a-Service), RaaS (Robots-as-a-Service), MaaS (Machines-as-a-Service) or any other permutation, then understanding the basics of business model reinvention and assembling the right operating model is table stakes. The following four-step framework will help you design your XaaS models:
Gain more insights into the outcomes that matter to your customers and their customers. Are your customers open to discussing performance as a shared and continuous responsibility? If yes, that is a promising start.
Understand which data from your products/operations and the ancillary equipment around them can be collected and used to give outcome-driven insights and improve performance for your customers. That becomes the control point for the offering.
Identify suitable key performance indicators (KPIs) to track, measure and communicate the value.
Using the unique value, derive the revenue model for the XaaS offering. Test a minimum viable XaaS offering, deliver promised value, and scale.
Using the above framework to implement your XaaS models will help align your software-driven capabilities with your customers' needs and expectations amid fast-changing customer and supplier environments. It will make you more competitive, as you will be able to deliver the outcomes that provide your customers with measurable business value, and it will lead to close integration with your customer as you share responsibility and innovate together.
About Nikhil Chauhan
Nikhil Chauhan is a Digital Transformation Officer who leads digital strategies and partners with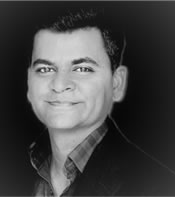 Industrial, Energy and Health Tech companies to maximize their transformation. Nikhil has yielded $4B+ value and modernized Product, Marketing, BD/GTM & Technology in PE & Public companies including GE, Cisco, Hitachi, Wind River, Ericsson, NXP & Teradata.
After two and a half decades in technology, Nikhil understands how to accelerate growth and strategic renewal through digital offerings, governance, and operating model. In worldwide executive roles, he incubated, delivered, marketed, and sold 50+ modern products and platforms including Intelligent Systems lifecycle management platforms, edge/IoT PaaS, cloud XaaS, connectivity/device/data/analytics/AI/ML/DevSecOps services, and marketplaces.
For example, Nikhil incubated and launched industry's first modern Industrial IoT edge-cloud platform and defined "software-defined machines" at GE Digital, increased Cisco IoT Cloud business revenue by 25% through connected car and mobility management SaaS, architected 50+ offering portfolio go-to-market at Hitachi Vantara, pivoted Teradata to a cloud-first data/analytics SaaS company by establishing product CoE, and seeded Wind River's IoT strategy and platform.
Nikhil is a digital evangelist and frequent speaker. He holds an MBA from Henley Management College and a Bachelors in Electronics & Telecommunication engineering.
About Wind River
Wind River is a global leader in delivering software for mission-critical intelligent systems. For 40 years, the company has been an innovator and pioneer, powering billions of devices and systems that require the highest levels of security, safety, and reliability. Wind River software and expertise are accelerating digital transformation across industries, including automotive, aerospace, defense, industrial, medical, and telecommunications. The company offers a comprehensive portfolio supported by world-class professional services and support and a broad partner ecosystem. To learn more, visit Wind River at www.windriver.com.
The content & opinions in this article are the author's and do not necessarily represent the views of RoboticsTomorrow
---
Comments (0)
This post does not have any comments. Be the first to leave a comment below.
---
Post A Comment
You must be logged in before you can post a comment. Login now.
Featured Product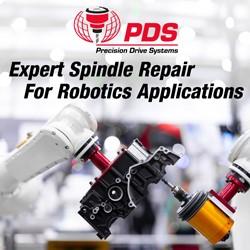 Precision components machined by CNC robot machining systems require compact, lightweight, and high-speed motorized spindles capable of delivering higher efficiency, performance, and reliability than those used in many other industries. That's why manufacturers of milling, cutting, trimming, grinding, polishing, and deburring trust Precision Drive Systems (PDS) to provide accurate and dependable spindle repair to perform to the most exacting standards.