Eventually, automation will reduce human labor in manufacturing processes to a point where human workers won't have to do anything other than provide oversight, possibly through a human-machine interface (HMI).
4 Signs and Ways to Incorporate Robotic Automation in Your Processes
Article from | Hokuyo USA
Industries are constantly under pressure to cut costs and improve productivity, which is why they have been the proponent of automation. The latest robotics and sensors have made it easy to monitor and control processes remotely. This has led to a reduction in manual labor and improved safety.
Eventually, automation will reduce human labor in manufacturing processes to a point where human workers won't have to do anything other than provide oversight, possibly through a human-machine interface (HMI).
Let us take a quick look at a few reasons you might need or could benefit from incorporating automation in your process and its different use cases.
4 Signs You Need Robotic Automation
While its many benefits might be a reason in itself to adopt automation, several areas could specifically be addressed through automating processes. Automation can alleviate pain points or offer opportunities to improve efficiencies.
Here are possible signs that indicate you need to adopt automation:
1. Hiring and retaining a workforce has been challenging
13.3% of businesses in a survey reported staff shortages. While skilled labor is hard to find, maintaining a workforce might be time-consuming and costly. Automation reduces the need to hire, train, and retain a workforce.
2. Staff is inefficient in completing processes
Humans are prone to fatigue due to long shifts and demanding jobs, which can cause inefficiency and pose a risk to safety due to compromised alertness. Many repeatable processes can be done using automation to streamline processes and free up valuable human resources.
3. You need to improve safety and reduce the risk of accidents
Robotics can handle hazardous substances and physically demanding tasks with greater workloads without the risk to life that some tasks might present. They also have lesser chances of accidents due to fatigue or human error.
4. You want to grow your business without the proportional increase in operating costs
Robotic automation is readily scalable and could save you significantly a few years down the line. While maintaining a workforce could present many challenges, it is difficult to scale, with the costs adding up as you grow.
4 Ways Automation Helps Streamline Operations
1. Easier process control and flexibility
Automation enables you to monitor production processes so that you can maintain controlled environments, such as temperature-controlled or pressure-controlled environments, by automating feedback. Process control could address a range of issues, such as reducing the risk of equipment failure or environmental damage.
A broader catalog of products mandates production methods and increased complexity in logistics, making it difficult for employees to keep track of the various conditions. Automation helps employees maintain oversight and intervene when necessary.
2. Inventory maintenance
The entire inventory can be tracked and monitored using automation easing inventory management. It can provide quicker results than manual updating, with live updates about stock shortages.
Companies can utilize automated devices to closely monitor the production process, enabling them to maintain oversight of their input materials, detect any decline in the effectiveness of specific ingredients, and make necessary adjustments, such as switching to alternative source materials.
3. Increased productivity and efficiency
Automated solutions are precise, which makes it easier to produce high volumes at a faster rate. It further reduces the cost and reduces the wastage of resources.
Automation reduces the chances of error in everyday tasks such as inventory management. With automation, a single person doing high-level tasks can oversee multiple processes by himself.
4. Increased safety
Remote monitoring has enabled companies to closely monitor plants so that operators can avoid dangerous situations. It also reduces the chances of accidents, such as injuries due to hazardous materials or material handling.
It not only reduces the risks but also makes maintaining regulatory requirements easier, which leads to investment decisions in manufacturing.
If a disaster should occur, automated monitoring will promptly alert companies to identify the damaged equipment or the disrupted production processes so that you can get operations up and running with minimal delay.
Embrace Automation and Unlock Process Efficiency
Automation is proving to be a game changer in various industrial applications. It is easier than ever to track, monitor and manage inventory using sensors and robotic automation.
Automation helps in inventory, logistics, manufacturing, and many other industrial processes. While you might be looking for signs, you could leap and enjoy the many benefits of automation.
As a global leader in sensor and automation technology, Hokuyo offers a range of products for workplace safety, productivity, and optimization of business operations.
The content & opinions in this article are the author's and do not necessarily represent the views of RoboticsTomorrow
---
Comments (0)
This post does not have any comments. Be the first to leave a comment below.
---
Post A Comment
You must be logged in before you can post a comment. Login now.
Featured Product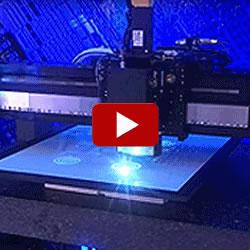 A traditional gantry system employs X-Y or X-Y-Z range of motion. Mounted on a base plate, usually granite, 2 parallel rails constitute the synchronized Y axis motion while the cross axis (bridge axis) provides the X motion. A vertical axis can be added on the bridge for the Z motion. A Split Bridge system can be less complex than a traditional gantry system because synchronization of the two parallel linear motors is not required. Both systems are used in industrial production, testing, and additive manufacturing.