Manufacturing

Marketing Partner
---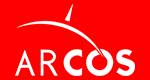 Arcos USA Incorporated
Arcos is a cutting-edge of surface finishing technology company that has been in business since 1965. We manufacture a complete range of manual and CNC machines for grinding, polishing, finishing, deburring, and plasma cutting of any part and any material. Our work involves designing and implementing the best possible equipment and automation systems with the use of robots and advanced technologies. Our strong experience and our deep know how permitted us to supply many different industries such as Aerospace, Automotive, Agriculture, Cosmetic Industry, Energy, Gas & Oil, General Machine Shops, Medical and others. We are invested in combining our professional experience with our customer's views, so that we can quickly apply our efforts for a successful technical solution.
---
Mailing Address:
30 Chapin Road, Ste 1205
Pine Brook, NJ 07058
United States of America
Tel: 973 303 0709
Fax:
Email: info@arcos-usa.com
Website: https://www.arcos-usa.com/
Company Category: Industrial Robotics
Geographic Region: USA - North East
Company Sector: Manufacturing
Keywords: automation, grinding, deburring, polishing, grinding,
Partner Status: Marketing Partner
---
Products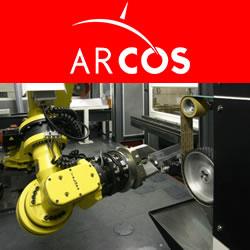 Robotized system for automatic cutting and grinding turbine blades , starting from the rough product. The system is equipped with fully automatic component loading and unloading. Approved 3M Robotics System Integrator.
---
Articles
Increased interest, and also in dystopian perspectives, is the collective imagination built around the presence of robots in daily production. To clarify, in this article, Arcos provides a useful overview to understand the impact of robotics in the automated finishing sector.
In this article, Arcos introduces the new robotic finishing systems, developed to allow companies to leverage this change to lower internal costs, increase revenue and outpace the competition.
---
White Papers
This Company does not currently have any White Papers
---
Press Releases
This Company does not currently have any Press Releases
---