Manufacturing

Marketing Partner
---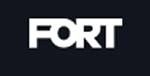 FORT Robotics
Our mission is to unlock the full potential of automation by accelerating development, reducing risk, and building trust in autonomous systems.
---
Mailing Address:
1608 Walnut St Floor 12,
Philadelphia, PA 19103
United States of America
Tel: 267-515-5880
Website: https://fortrobotics.com/
Company Category: Other Topics
Company Sector: Manufacturing
Keywords: autonomous, robotics, control
Partner Status: Marketing Partner
---
Products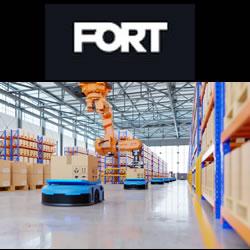 Machine safety and security are two critical components of any industrial operation. Our latest video explores this question and provides insights into how security measures can enhance machine safety. Nivedita Ojha, VP of Product at FORT, breaks down the key considerations when it comes to securing your machines and keeping your workers safe, explaining why there is no safety without security.
---
Articles
Whether you're designing a fully autonomous, semi-autonomous, or remote-controlled mower, ensure that you are up to date on the safety standards and regulations that apply to your application.
There are many safety standards - most have been developed in the age of the fixed autonomous robot - behind a cage - in a factory, for example. Today, these robots are moving.
---
White Papers
GUIDE TO FUNCTIONAL SAFETY FOR WAREHOUSE AMRS
utonomous Mobile Robots are transforming operations in warehousing, fulfillment, and distribution centers. These autonomous workers come with tremendous benefits, but they also pose new challenges when it comes to safety and security. Download our free guide to learn about Functional Safety for the development and deployment of Autonomous Mobile Robots.
ISM RADIO FOR WIRELESS COMMUNICATIONS
Recent decades have seen an explosion in devices that use Industrial, Scientific, and Medical (ISM) Radio frequency bands for wireless communications. This paper offers a high-level overview of ISM radio technology, and explains how FORT devices use ISM for functionally safe wireless communication. Download the paper to learn more about: The unique benefits of ISM radio; Different regional frequency bands; ISM specifications for FORT devices
---
Press Releases
The controller, which is part of the FORT Robotics Control Platform, can send and receive two different SIL 3 safety commands over Wi-Fi or Ethernet and can communicate with up to 30 machines simultaneously. This makes it possible to command and manage machines on- or off-site, delivering scalable, efficient control while protecting people and assets.
The capital will enable FORT to fast-track development of security solutions and broaden the reach of its safety and control platform for smart machines.
---