Manufacturing

Marketing Partner
---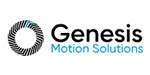 Genesis Motion Solutions
Genesis LiveDrive® housed and frameless direct drive rotary motors - engineered with patented electromagnetic technology for more torque to mass than competing direct drive motors, resulting in maximum productivity and efficiency for your machinery. Bring speed, accuracy, and compact performance to your robots and machines with LiveDrive LDD - the patented direct drive rotary motor technology that eliminates the need for a servo gearhead while simplifying building architecture.
---
Mailing Address:
6279 – 202 St #1, Langley, BC
Langley, British Columbia V2Y 1N1
Canada
Tel: +1 866 682 3085
Email: info@genesismotion.com
Website: http://genesismotion.com
Company Category: Factory Automation
Company Sector: Manufacturing
Keywords: Genesis Direct Drive Housed Rotary Motors
Partner Status: Marketing Partner
---
Products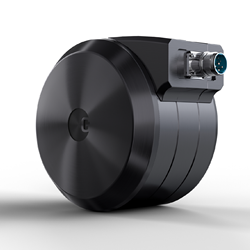 Welcome to the next generation of robotics and machinery. LiveDrive LDD is a unique direct drive motor that overcomes almost every limitation of servo geared solutions. A 50% reduction in length from typical geared motor is possible with Genesis direct drive motors. Choose to simplify machine designs and have a shorter footprint while having high performance, accuracy, and efficiency.
---
Articles
We picture a reality where they have safe robots in the home to help lift heavy pots off the stove or heavy baskets off the floor, or walking robots that can carry groceries home or carry luggage.
---
White Papers
This Company does not currently have any White Papers
---
Press Releases
"This strategic investment in Genesis product development, prototyping, and manufacturing capabilities is focused on accelerating customers' program development and time-to-market. We can respond to customer requirements in 48 hours and deliver to that specification within six to twelve weeks," says Chris Di Lello, CEO of Genesis Robotics.
Revolutionary direct-drive actuator combines high torque density, cleanliness, and reliability to improve performance and lower total cost of ownership.
---