Manufacturing

Marketing Partner
---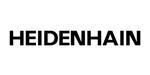 HEIDENHAIN
Many of today's disruptive technologies wouldn't be possible without a keen focus on precision. But in fast-paced corporate environments, the bottom line sometimes trumps superior engineering. At HEIDENHAIN, we're in a unique position to put R&D before net profit: In 1970, company founder Dr. Johannes Heidenhain placed his shares of the company into a foundation, enabling HEIDENHAIN to invest extensively in exciting new technologies. The result? Game-changing innovations that help our customers and their end-users gain an edge in competitive, ever-changing industries.
---
Mailing Address:
333 East State Parkway
Schaumburg, IL 60173
United States of America
Tel: 8474900520
Fax:
Website: https://www.heidenhain.us/
Company Category: Industrial Robotics
Geographic Region: USA - North East
Company Sector: Manufacturing
Keywords: motion control, linear encoders, rotary encoders, machine co
Partner Status: Marketing Partner

---
Products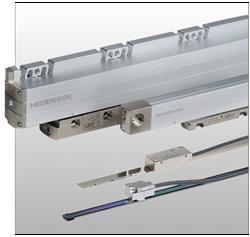 Nothing beats the positioning accuracy of linear encoders from HEIDENHAIN. Available in absolute and incremental versions and ideal for a variety of applications-including machine tools, semiconductor machines and medical machines-these measuring solutions combat a variety of issues that erode precision.
---
Articles
Digital manufacturing starts with HEIDENHAIN. We will be showing software solutions that allows you to model your entire production chain, thus digitalizing your shop floor.
Exciting manufacturing research is happening daily at OMIC R&D (Oregon Manufacturing Innovation Center – Research & Development) and many types of HEIDENHAIN precision measurement components are working inside.
Most robots use servo motors to move their joints, calling for rotary or angle encoders. As speeds increase, so do the control dynamics the motors require, sometimes making vibration mitigation just as important accuracy and resolution.
---
White Papers
This Company does not currently have any White Papers
---
---