Manufacturing

Marketing Partner
---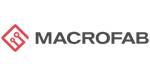 MacroFab
MacroFab operates the largest technology platform for electronics manufacturing, offering prototypes, high-volume production, and extended services through a network of over 100 factories across North America. A trailblazer in EMS manufacturing and digital supply chain solutions, MacroFab's robust platform and marketplace foster efficient electronics production, bringing manufacturing closer to the end user. MacroFab delivers unmatched efficiency and accessibility to the hardware tech community.
---
Mailing Address:
10305 Round Up Ln #400
Houston, TX 77064
United States of America
Tel: 8889832503
Email: support@macrofab.com
Website: https://macrofab.com/
Company Category: Other Topics
Company Sector: Manufacturing
Keywords: PCBA, Full Product test & assembly, Sourcing
Partner Status: Marketing Partner
---
Products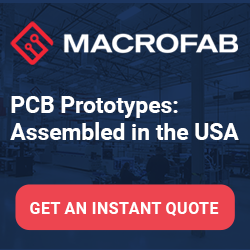 At MacroFab, we understand the challenges engineers face when searching for the perfect partner to bring their visions to life. Traditional overseas prototype factories may offer low-cost solutions but often have hidden compromises. Say goodbye to subpar quality, communication barriers, and frustrating delays - choose MacroFab for a stress-free, reliable, and professional prototyping experience.
---
Articles
As a machine learning technique, TinyML combines reduced and optimized machine learning applications that require hardware, system, and software components. These operate at the edge of the cloud in real time while converting data with minimal energy and cost.
The World Robotics 2021 Industrial Robots report shows a record of 3 million industrial robots operating worldwide – an impressive 10% increase from the previous year.
---
White Papers
IMPROVED PCB DESIGN WITH HARDWARE DESCRIPTION LANGUAGES(HDLS): WHAT TO KNOW
We invite you to explore the world of optimized Printed Circuit Board (PCB) design in our white paper, "Improved PCB Design with Hardware Description Languages (HDLs): What to Know". Dive deep into the mechanics of digital circuit design, as we unravel the immense potential of Hardware Description Languages in achieving more efficient and innovative PCB layouts. Explore a comparative analysis of the two most popular HDLs - VHDL and Verilog, delve into the intricacies of mixed-language design environments, and get a glimpse into the emerging technologies in digital design. This paper is a treasure trove of insights that will empower you, whether you're an experienced electrical engineer or a novice PCB designer. Don't miss the chance to stay ahead of the curve in the ever-evolving world of digital design.
ENGINEERING ESSENTIALS: THE PCBA DESIGN HANDBOOK
To excel in the fast-paced electronics industry, you need not just adaptability, but a cultivated expertise to discern the far-reaching impact of your design decisions. This eBook is your key to building such expertise. "Engineering Essentials: The PCBA Design Handbook" equips you with the skills necessary to create exceptional PCBAs that consistently surpass expectations while keeping to stringent deadlines and budgets. From the basic principles of PCBA design to the most sophisticated techniques and best practices, this 75-page resource is your secret weapon to conquer even the most intricate design challenges.
PCBA HARDWARE FOR EDGE COMPUTING: WHY IT'S ON THE RISE
Edge computing is becoming more common across industries. A growing number of cutting-edge technologies, including 5G, augmented reality, and virtual reality, depend on edge devices. This PDF will provide you with: A look at why edge devices are becoming increasingly popular; Perspectives on edge applications currently in use and those to come Edge devices' primary benefits; The three factors driving edge device adoption; The four most important factors to consider when designing edge computing devices;
---
Press Releases
This registration underscores MacroFab's commitment to meeting the evolving security needs of its clients, reinforcing its position in the manufacturing industry.
---