Manufacturing

Marketing Partner
---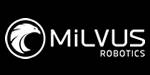 Milvus Robotics
Milvus Robotics designs and develops autonomous mobile robots that perfectly fits to your intralogistics needs. Our robots are designed to work independently alongside human workers, so we make sure that our autonomous units will give people the assistance they need without any disruption to their normal routine whilst maximizing уоur profit, maintaining production quality, reducing risk and taking your organization to the next level.
---
Mailing Address:
Yeni Bağlıca Mahallesi 1113. Cadde No:11/1 06490 Etimesgut
Ankara, Ankara 06490
Turkey
Tel: +90 312 2270235
Fax:
Email: info@milvusrobotics.com
Website: https://milvusrobotics.com
Company Category: Mobile Robots
Geographic Region: Europe - East
Company Sector: Manufacturing
Keywords: material transport, autonomous mobile robots
Partner Status: Marketing Partner
---
Products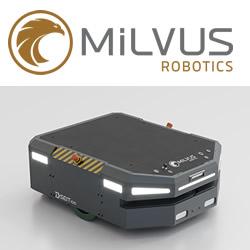 Enhance your material transport capabilities - even in the busiest warehouse or production environments - with SEIT robots. Made by Milvus Robotics, these reliable and safe AMRs efficiently move materials with no human intervention required. They work seamlessly alongside people, forklifts, and other equipment. Requiring no infrastructure, SEIT robots are suitable for a range of manufacturing environments, distribution centers and more.
---
Articles
With four different material types needing to be transported twenty-four hours nonstop for over 100 distribution points, it was a complex issue requiring a sophisticated solution
---
White Papers
This Company does not currently have any White Papers
---
Press Releases
Milvus Robotics announced today that it has executed the required agreement to participate in Ericsson Enterprise partner program, delivering value by producing powerful, intelligent, and safe Autonomous Mobile Robots (AMRs). Milvus made AMRs need Wi-Fi communication in Industrial areas to receive transport orders via Milvus Fleet Manager or to share some data (path, the job executed, target destination etc) with other robots in the fleet. Communication of robots with Fleet Manager and other robots via Ericsson Private 5G provides reliable connectivity with low latencies and high bandwidth which makes AMR's mission critical operations more efficient and precise.
---