Manufacturing

Marketing Partner
---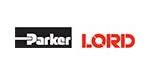 Parker LORD – MicroStrain Sensing Products
Parker LORD - MicroStrain Inertial Sensing Products manufactures the smallest and lightest industrial-grade inertial sensors available that are used in advanced manufacturing, off-highway vehicles, commercial and military manned and unmanned vehicles, and civil structures. Products come temperature compensated using a proprietary calibration process and include inclinometers, vertical reference units, IMUs, AHRS and INS/GPS for navigation, stabilization, mobile mapping, terrain compensation and more. Contact LORD for additional custom designed solutions.
---
Mailing Address:
111 Lord Drive
Cary, NC 27511
United States of America
Tel: 802-862-6629
Fax:
Email: sensing_sales@lord.com
Website: http://bit.ly/2w3oGy8
Company Category: Mobile & Service Robots
Geographic Region: USA - South East
Company Sector: Manufacturing
Keywords: sensing, sensors, inertial, autonomous, mobile robots, oem,
Partner Status: Marketing Partner
---
Products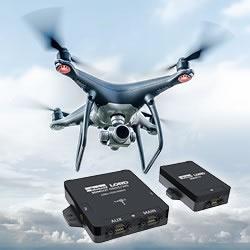 The C-series high performing inertial sensor package provides an OEM form-factor that is optimized for size and weight in Off Highway, Unmanned Ground Vehicles/Mobile Robots and Unmanned Aerial Systems. It's compact and low-profile anodized aluminum housing can be connected directly to a printed circuit board using a UART header or a Samtec FFSD ribbon cable and 2-56 fasteners.
---
Articles
Justin R. Bessette, Manager of Technology at Parker LORD, Microstrain shares with us his thoughts on how Parker LORD is managing through the pandemic as well as insights into what the future of Robotics and Automation may be.
The latest generation inclinometers provide much more stable performance and higher accuracy.
The primary uses for inertial sensors are platform stability and global positioning, but we are seeing increasing use as feedback in articulated limbs.
---
White Papers
This Company does not currently have any White Papers
---
---