Manufacturing

Marketing Partner
---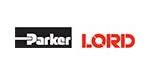 Parker LORD – MicroStrain Sensing Products
Parker LORD - MicroStrain Inertial Sensing Products manufactures the smallest and lightest industrial-grade inertial sensors available that are used in advanced manufacturing, off-highway vehicles, commercial and military manned and unmanned vehicles, and civil structures. Products come temperature compensated using a proprietary calibration process and include inclinometers, vertical reference units, IMUs, AHRS and INS/GPS for navigation, stabilization, mobile mapping, terrain compensation and more. Contact LORD for additional custom designed solutions.
---
Mailing Address:
111 Lord Drive
Cary, NC 27511
United States of America
Tel: 802-862-6629
Email: sensing_sales@lord.com
Website: http://bit.ly/2w3oGy8
Company Category: Mobile Robots
Company Sector: Manufacturing
Keywords: sensing, sensors, inertial, autonomous, mobile robots, oem,
Partner Status: Marketing Partner
---
Products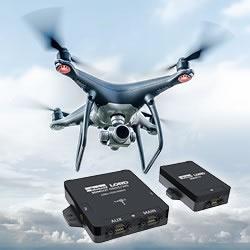 The new complete inertial navigation solution comes with GNSS/INS 3DMGQ7 sensor, 3DMRTK correction modem and real time SensorCloud RTK correction network. The sensor comes with Dual antenna GNSS, tactical grade IMU with centimeter-level accuracy with RTK. Low profile and light weight at 78 grams, this sensor is The sensor is optimized for size and weight in Unmanned Ground Vehicles, mobile robots and autonomous vehicles. The network interface 3DMRTK modem is seamlessly integrated into the 3DMGQ7 sensor supports industry-standard NMEA and RTCM 3.1 protocols. The network RTK support comes with cellular data plan. The SensorCloud RTK is a cloud-based RTK correction system with private encrypted data stream. Check out our G Series and C Series OEM products.
---
---
White Papers
This Company does not currently have any White Papers
---
---