Manufacturing

Marketing Partner
---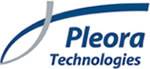 Pleora Technologies
Pleora Technologies invented high-performance frame grabbers and embedded hardware for the delivery of video and data over Gigabit Ethernet, and leads the market in video interfaces for USB 3.0. Pleora engineers reliable video interface solutions for system manufacturers and companies serving the military, medical, and industrial automation sectors, with a focus on shortening time-to-market, reducing risk, and lowering system costs. Visit www.pleora.com
---
Mailing Address:
340 Terry Fox Drive, Suite 300
Kanata, ON K2K 3A2
Canada
Tel: 613 270 0625
Fax:
Email: info@pleora.com
Website: http://www.pleora.com
Company Category: Factory Automation
Geographic Region: Canada - East
Company Sector: Manufacturing
Keywords: video interface, imaging, frame grabber, vision AI
Partner Status: Marketing Partner
---
Products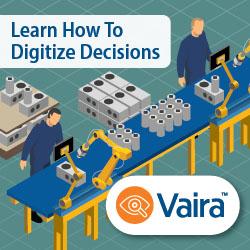 Smart devices and edge processing are considerable assets to vision as it continues to progress towards Industry 4.0. Through these compact, lightweight, lower cost devices, alongside cloud-based processing, machine learning and AI capabilities are becoming more and more prominent in the industrial automation market.
---
Articles
The traditional vision architecture is changing, with an evolution from cameras and sensors to networked and smart-enabled, compact embedded devices with the processing power required for real-time analysis.
Upgrading existing systems or basing new designs on plug-and-play USB3 Vision-compliant video interfaces, designers can produce a winning combination of performance, ease-of-use, and cost advantages.
---
White Papers
This Company does not currently have any White Papers
---
---