Manufacturing

Marketing Partner
---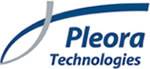 Pleora Technologies
Pleora is a leading supplier of AI, embedded, and sensor networking solutions. The company was formed in 2000 and has gained a well-earned reputation for technology leadership and innovation. Manufacturers rely on our products, standards expertise, and systems knowledge to bypass development and integration complexities in a diverse range of demanding real-time imaging application for the industrial automation, security & defense, and medical imaging markets. Visit www.pleora.com
---
Mailing Address:
340 Terry Fox Drive, Suite 300
Kanata, ON K2K 3A2
Canada
Tel: 613 270 0625
Fax:
Email: info@pleora.com
Website: http://www.pleora.com
Company Category: Factory Automation
Geographic Region: Canada - East
Company Sector: Manufacturing
Keywords: video interface, imaging, frame grabber, vision AI
Partner Status: Marketing Partner
---
Products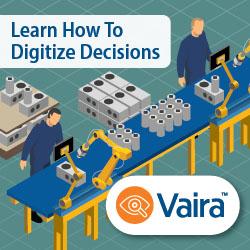 A unique distillery uses Pleora's Visual Inspection System to maintain brand quality standards and reduce errors that increase operating costs and slow production. To help ensure brand consistency, the distillery uses Pleora's AI-based Visual Inspection System to add decision-support for manual labelling processes. The camera-based system integrates pre-packaged AI plug-ins that are easily trained on a customer's unique requirements to visually highlight product differences and deviations for operators and inspectors on a display. The distillery trained the Image Compare plug-in to identify key brand elements on the bottle, with a real-time on-screen image overlay then guiding operators as they manually place the emblem. In addition, the system can be used as a training tool to teach new employees on brand quality standards.
---
Articles
The traditional vision architecture is changing, with an evolution from cameras and sensors to networked and smart-enabled, compact embedded devices with the processing power required for real-time analysis.
Upgrading existing systems or basing new designs on plug-and-play USB3 Vision-compliant video interfaces, designers can produce a winning combination of performance, ease-of-use, and cost advantages.
---
White Papers
This Company does not currently have any White Papers
---
---