Manufacturing

Marketing Partner
---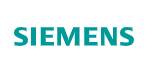 Siemens Digital Industries Software
Our Xcelerator portfolio ignites digital transformation, empowering companies of all sizes to embrace complexity and leverage it to enhance productivity and gain a competitive advantage. Welcome to Siemens Digital Industries Software. Your digital future starts now.
---
Mailing Address:
5800 Granite Parkway Suite 600
Plano, GA 75024
United States of America
Tel: (972) 987-3000
Fax:
Website: https://go.sw.siemens.com/LdKssOZt
Company Category: Factory Automation
Geographic Region: USA - South East
Company Sector: Manufacturing
Keywords: Industrial Automation
Partner Status: Marketing Partner
---
Products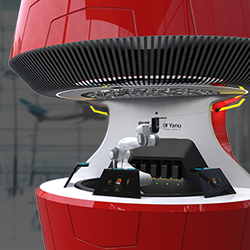 In the past few years, consumer demand and the emergence of smart products have pushed manufacturers to explore radical new ways to create value.However, designers and engineers can't approach robotics development in the same old way. Instead, they are leveraging new techniques to meet today's challenges. This eBook discusses three trends and the resulting product development needs for robot devices and systems.
---
Articles
This Company does not currently have any Articles
---
White Papers
SMART MANUFACTURING AND FACTORY AUTOMATION: 3 TRENDS INFLUENCING ROBOTICS DEVELOPMENT
From a technology perspective, the fundamental architecture of robotics is changing. Robotics systems are becoming more modular, customizable, and intelligent. Machine learning, sensors and other new technologies are paving the way to a new class of collaborative robots (or cobots) that can work alongside humans. Download the eBook to learn more!
---
Press Releases
This Company does not currently have any Press Releases
---