Software

Marketing Partner
---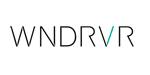 Wind River
A global leader in delivering software for intelligent connected systems, Wind River® offers a comprehensive, end-to-end portfolio of solutions ideally suited to address the emerging needs of IoT, from the secure and managed intelligent devices at the edge, to the gateway, into the critical network infrastructure, and up into the cloud. Wind River technology is found in nearly 2 billion devices and is backed by world-class professional services and award-winning customer support.
---
Mailing Address:
500 Wind River Way
Alameda, CA 94501
United States of America
Tel: (510) 748-4100
Fax:
Email: info@windriver.com
Website: http://www.windriver.com
Company Category: Industrial Robotics
Geographic Region: USA - South West
Company Sector: Software
Keywords:
Partner Status: Marketing Partner
---
Products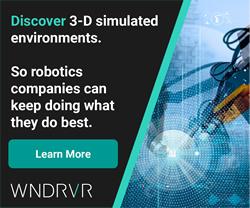 Build and deploy robust, reliable, and secure Linux-based robotic systems without the risk and development effort associated with roll-your-own (RYO) in-house efforts. With Wind River Linux get the industry's most advanced embedded Linux development platform, with a comprehensive suite of products, tools, and lifecycle services to help robotic manufacturers build the next-gen robotic systems. Your robot wants it!
---
Articles
How can industrial equipment companies keep pace with the push to economize and modernize, to be more data-centric, and to provide safety and security in the face of constant innovation?
How can industrial robots gain new abilities that can increase their operational value while remaining safe and secure in a factory collaborating with humans?
With the accelerating growth of the Internet of Things (IoT), it is increasingly important to identify and implement safety-related systems for smart grids, connected vehicles, robotics, industrial control systems, smart factories, and more.
---
White Papers
COMPUTER VISION AND ROBOTICS EXPAND INDUSTRIAL CAPABILITIES
Computer vision coupled with machine learning and/or artificial intelligence gives the robot or cobot increased technical abilities and the opportunity to perform more complex tasks. This data can be communicated rapidly via 5G technology to speed data to enable fast actions to enable safe interactions and reactions to the surroundings and humans working close by. To learn how computer vision is allowing "cobots" to work securely, safely and innovatively with human workers, read this Wind River use case, "Computer Vision and Robotics Expand Industrial Capabilities".
---
---