Software

Marketing Partner
---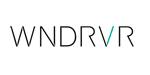 Wind River
A global leader in delivering software for intelligent connected systems, Wind River® offers a comprehensive, end-to-end portfolio of solutions ideally suited to address the emerging needs of IoT, from the secure and managed intelligent devices at the edge, to the gateway, into the critical network infrastructure, and up into the cloud. Wind River technology is found in nearly 2 billion devices and is backed by world-class professional services and award-winning customer support.
---
Mailing Address:
500 Wind River Way
Alameda, CA 94501
United States of America
Tel: (510) 748-4100
Fax:
Email: info@windriver.com
Website: http://www.windriver.com
Company Category: Industrial Robotics
Geographic Region: USA - South West
Company Sector: Software
Keywords:
Partner Status: Marketing Partner
---
Products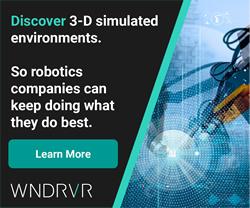 Build and deploy robust, reliable, and secure Linux-based robotic systems without the risk and development effort associated with roll-your-own (RYO) in-house efforts. With Wind River Linux get the industry's most advanced embedded Linux development platform, with a comprehensive suite of products, tools, and lifecycle services to help robotic manufacturers build the next-gen robotic systems. Your robot wants it!
---
---
White Papers
NEXT-GENERATION INDUSTRIAL ROBOTICS ADVANCED BY AI
Industrial robotics integrated with AI is predicted to grow the market by more than 15%, reaching $66.48 billion by 2027, according to Fortune Business Insights. Expanding the use cases for industrial robotics requires negotiating long-standing technical roadblocks, and AI is critical to new approaches.
---
---