Software

Marketing Partner
---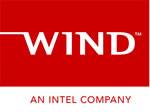 Wind River
A global leader in delivering software for intelligent connected systems, Wind River® offers a comprehensive, end-to-end portfolio of solutions ideally suited to address the emerging needs of IoT, from the secure and managed intelligent devices at the edge, to the gateway, into the critical network infrastructure, and up into the cloud. Wind River technology is found in nearly 2 billion devices and is backed by world-class professional services and award-winning customer support.
---
Mailing Address:
500 Wind River Way
Alameda, CA 94501
United States of America
Tel: (510) 748-4100
Fax:
Email: info@windriver.com
Website: http://www.windriver.com
Company Category: Industrial Robotics
Geographic Region: USA - South West
Company Sector: Software
Keywords:
Partner Status: Marketing Partner
---
Products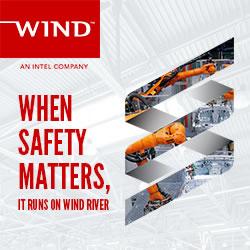 When it comes to ensuring the development of can't-fail systems, Wind River® is a leader with a proven track record of success. With more than 30 years of experience in embedded software and a portfolio of products deployed across more than 2 billion devices, Wind River delivers safety and security when it counts most. From industrial automation to automotive systems, as well as in healthcare devices, railway operations, and throughout the aerospace and defense sector, Wind River has extensive expertise providing built-in safety for complex, connected, safety-critical systems.
---
Articles
With the accelerating growth of the Internet of Things (IoT), it is increasingly important to identify and implement safety-related systems for smart grids, connected vehicles, robotics, industrial control systems, smart factories, and more.
---
White Papers
This Company does not currently have any White Papers
---
Press Releases
- Intel® subsidiary Wind River®; Transportation Research Center (TRC); Ohio State University; and Dublin, Ohio are looking to advance safe and secure technologies for self-driving and connected vehicle technologies. - The first phase of the Wind River-led program envisions the creation of "rolling lab" test vehicles developed with Ohio State engineering students and faculty. - TRC, the nation's largest independent vehicle test facility, is set to be the proving ground, providing strategies for testing and validating connected and autonomous vehicle technologies.
Unmanned Systems North America 2012
---