Software

Marketing Partner
---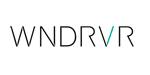 Wind River
A global leader in delivering software for intelligent connected systems, Wind River® offers a comprehensive, end-to-end portfolio of solutions ideally suited to address the emerging needs of IoT, from the secure and managed intelligent devices at the edge, to the gateway, into the critical network infrastructure, and up into the cloud. Wind River technology is found in nearly 2 billion devices and is backed by world-class professional services and award-winning customer support.
---
Mailing Address:
500 Wind River Way
Alameda, CA 94501
United States of America
Tel: (510) 748-4100
Fax:
Email: info@windriver.com
Website: http://www.windriver.com
Company Category: Industrial Robotics
Geographic Region: USA - South West
Company Sector: Software
Keywords:
Partner Status: Marketing Partner
---
Products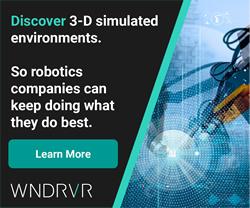 Develop new robotic capabilities with ROS 2 for VxWorks. ROS 2 for VxWorks® project provides custom modifications and build scripts to integrate the Robot Operating System 2 (ROS 2) framework with VxWorks 7. ROS 2 is a set of software libraries and tools that aid in building robot applications. Build ROS 2 for VxWorks using 1) with a VxWorks SDK that is available on the site under a free non-commercial use license; or via 2) with a commercially-licensed VxWorks product.
---
Articles
How can industrial robots gain new abilities that can increase their operational value while remaining safe and secure in a factory collaborating with humans?
With the accelerating growth of the Internet of Things (IoT), it is increasingly important to identify and implement safety-related systems for smart grids, connected vehicles, robotics, industrial control systems, smart factories, and more.
---
White Papers
COMPUTER VISION AND ROBOTICS EXPAND INDUSTRIAL CAPABILITIES
Computer vision coupled with machine learning and/or artificial intelligence gives the robot or cobot increased technical abilities and the opportunity to perform more complex tasks. This data can be communicated rapidly via 5G technology to speed data to enable fast actions to enable safe interactions and reactions to the surroundings and humans working close by. To learn how computer vision is allowing "cobots" to work securely, safely and innovatively with human workers, read this Wind River use case, "Computer Vision and Robotics Expand Industrial Capabilities".
---
---