Integro Technologies, a premier machine vision integrator, will showcase FDA 21 CFR Part 11 compliant user traceability and data archiving solution at INTERPHEX 2018 in booth #3171 in New York, NY, April 17-19, 2018.
Salisbury, NC: Realizing the need for effective and efficient user traceability and data archiving, Integro Technologies has designed and developed the VisionVault solution, which streamlines compliance with FDA 21 CFR Part 11 regulations while enhancing security with centralized username and password control.

"Integro Technologies is excited to showcase our VisionVault software for 21 CFR Part 11 compliance," said Starke Farley, Senior Sales Engineer for Integro Technologies. "The solution provides full traceability for a Cognex In-Sight install base that is searchable from any web browser on the network. Using MS Active Directory for user authentication, the system provides data regarding who logged in, what terminal they logged in from, what changes they made, and if they saved the file or just 'tested a new setup."
VisionVault simplifies data archiving and user traceability to comply with the demanding regulations of FDA 21 CFR Part 11.
VisionVault provides the data archiving and traceability solutions to comply with FDA requirements for:
• Access limited to authorized individuals only
• Time-stamped audit trails for optimized traceability
• Ability to generate complete and accurate copies for FDA review
• Capability to discern invalid or records altered after the fact
The Integro Technologies team will be on hand at INTERPHEX 2018 in booth #3171 to highlight the VisionVault Package, a true state-of-the-art solution for pharmaceutical manufacturing that makes Cognex In-Sight camera installations fully FDA compliant.
About Integro Technologies
Integro Technologies is a leader in machine vision integration in North America. With over 2,000 installations and more than 700 clients worldwide, Integro Technologies is an innovator in machine vision and system integration providing turnkey solutions, consulting, and support services for a wide range of industries. Integro Technologies has been named the 2017 System Integrator of the Year by Control Engineering and Plant Engineering magazines, a System Integrator Giant for six consecutive years, and a 2016 and 2017 Inc. 5000 company. Learn more at www.Integro-Tech.com.
About INTERPHEX
For the past 39 years, INTERPHEX has been, and continues to be, the premier pharmaceutical, biotechnology, and device development and manufacturing event where you can "Experience Science through Commercialization." Sponsored by the Parenteral Drug Association (PDA), the event is based in New York and brings over 11,000 global industry professionals and 630+ industry leading suppliers together to "Learn it, Experience it, Procure it" through a unique combination of no cost technical conference, exhibits, demonstrations, roundtables, partnering opportunities and networking to leverage quality, efficiency and cost effectiveness in todays ever-changing global market. FormulationX, sponsored by Elsevier, ColorCon and Dow Chemical, provide access to raw materials, intermediates, API and excipients. INTERPHEX offers annual domestic and international industry events and educational opportunities around the world. Follow INTERPHEX on Facebook, LinkedIn, Instagram, YouTube, and Twitter. IPX Blog continues the learning beyond the show floor. For more information, visit www.INTERPHEX.com.
Media Contact:
Tara Van Geons
Integro Technologies
Marketing and Business Development Manager
marketing@integro-tech.com
704-636-9666 x140
Featured Product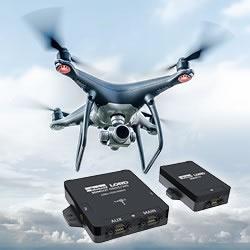 LORD Sensing, Microstrain manufactures the smallest and lightest industrial-grade inertial sensors available that are used in advanced manufacturing, off-highway vehicles, commercial and military manned and unmanned vehicles, and civil structures. Products come temperature compensated using a proprietary calibration process and include inclinometers, vertical reference units, IMUs, AHRS and INS/GPS for navigation, stabilization, mobile mapping, terrain compensation and more. Contact LORD for additional custom designed solutions.